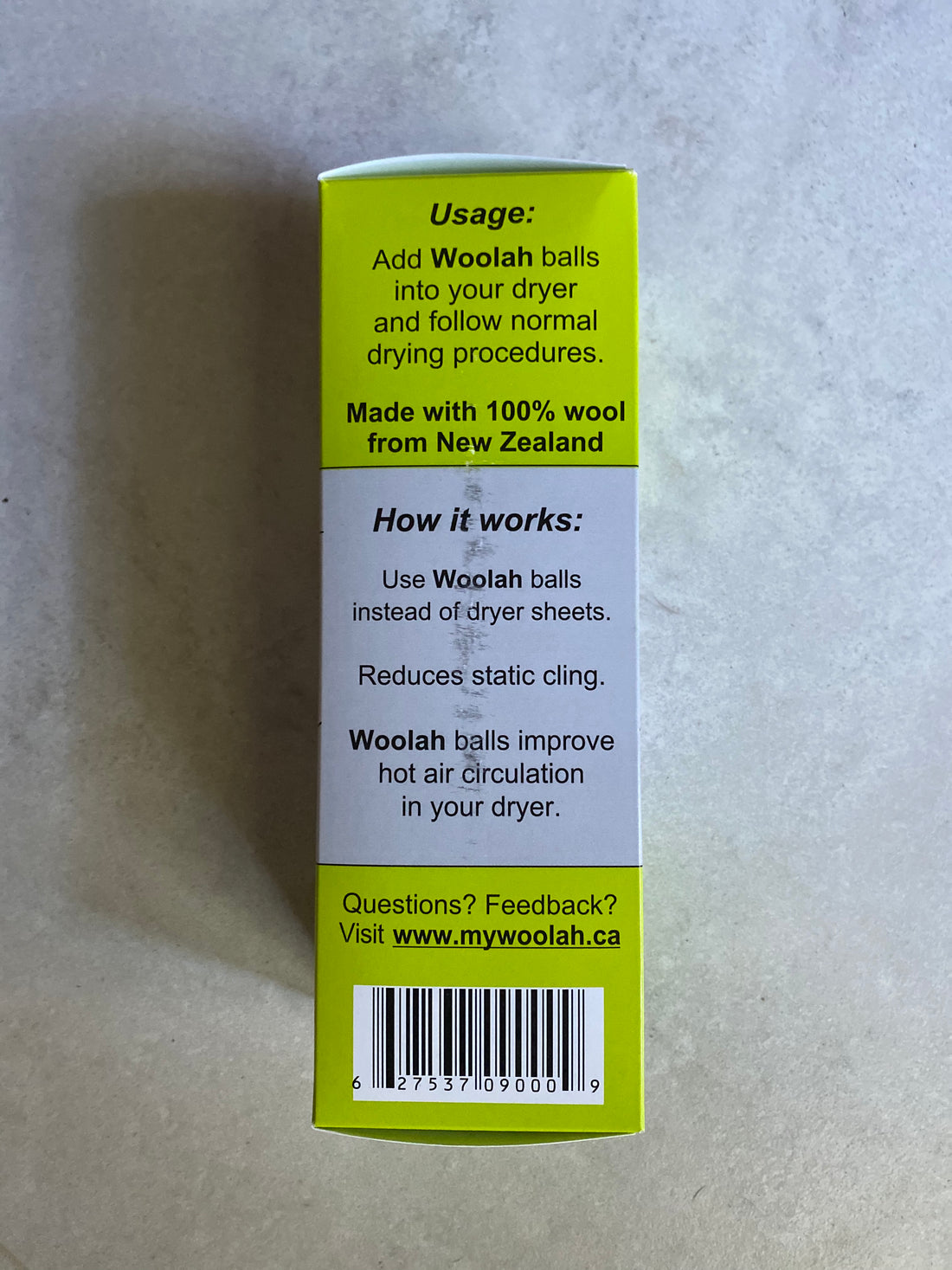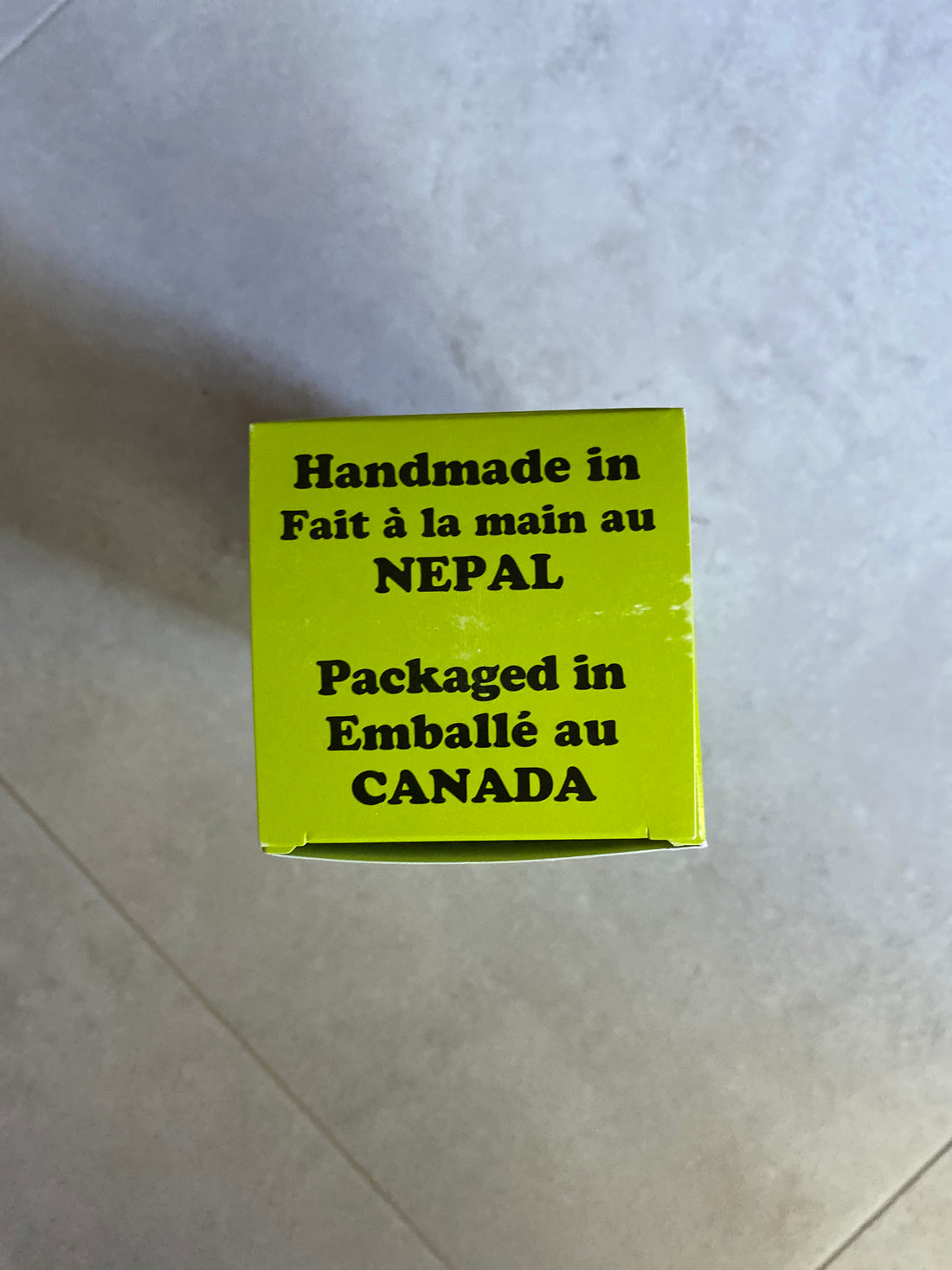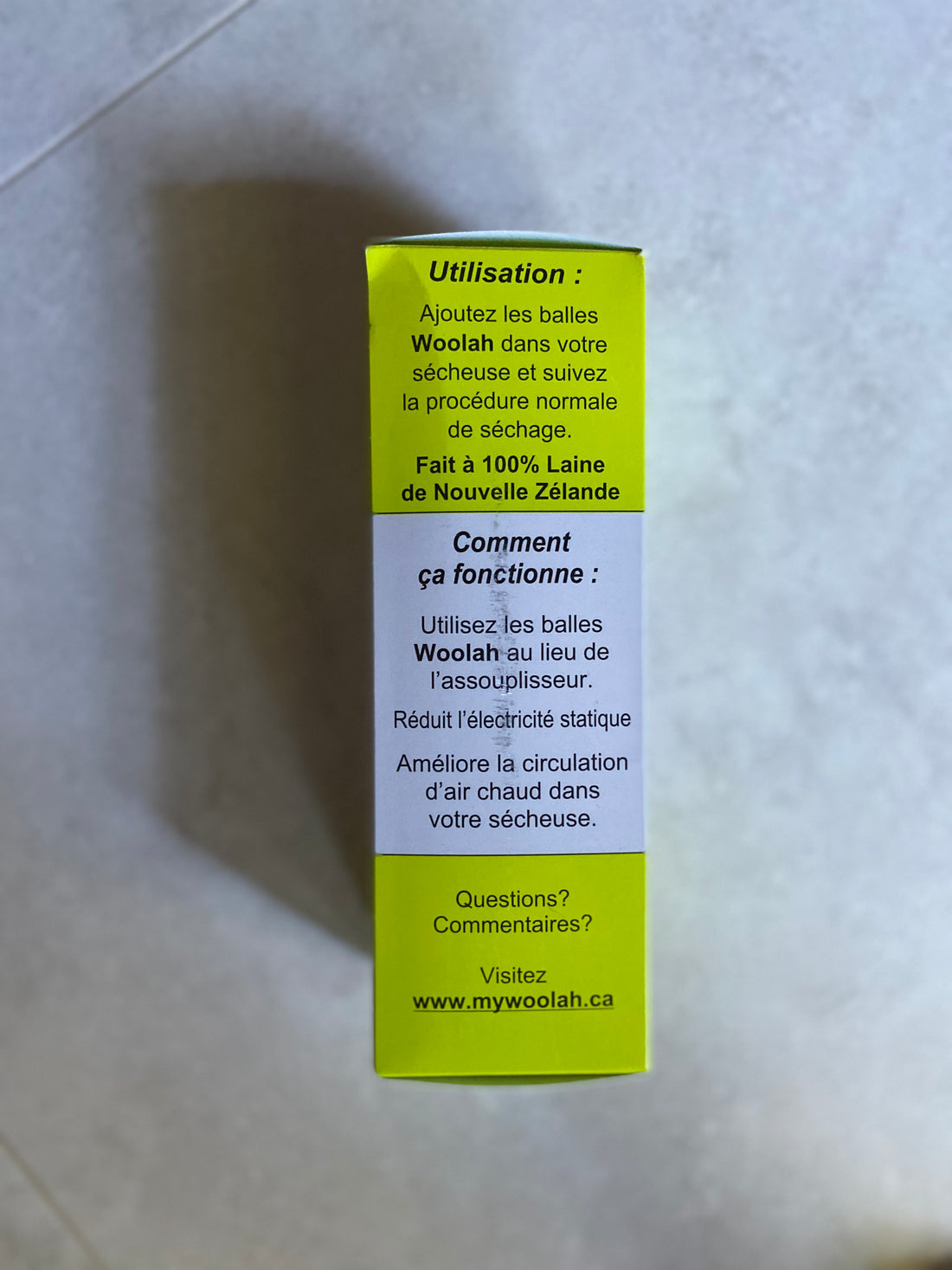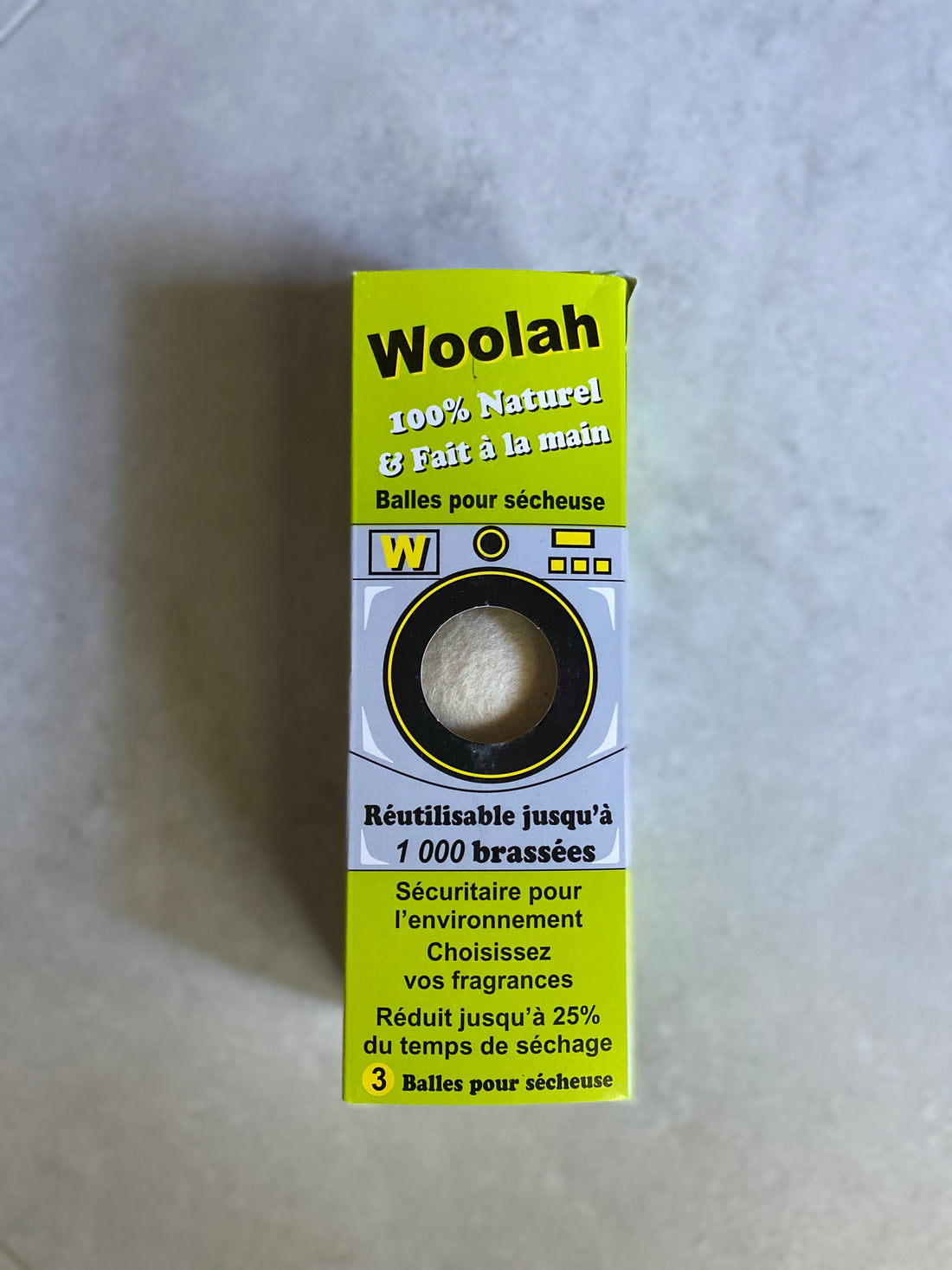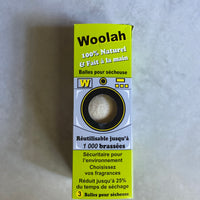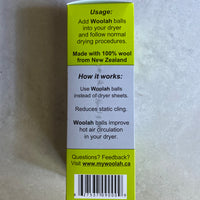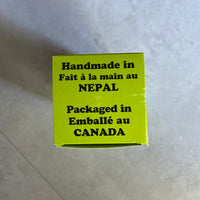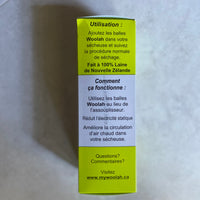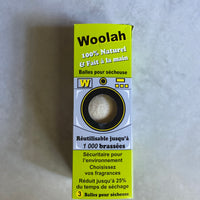 Natural and handmade, Wool dryer balls will help you save up to 25% of drying time and electricity. This product's instruction is in English and French.
SOFTENS LAUNDRY NATURALLY: No Chemicals or Synthetics Used (great for those with sensitive skin & babies)

SHORTENS DRY TIME: Saves time, money and energy! (use 3 balls for small/med load, 5-6 for large)

ECO-FRIENDLY: Lasts for a Thousand-Plus Loads, Replaces Dryer Sheets & Liquid Fabric Softeners, Reduces Garbage Waste. (A healthy, petroleum-free alternative to plastic dryer steamer balls)
HOW TO USE

Just toss 3-5 balls into your dryer at the beginning of the cycle. That's it! The dryer balls will bounce around inside your dryer to separate your wet clothes and enhance hot air circulation.