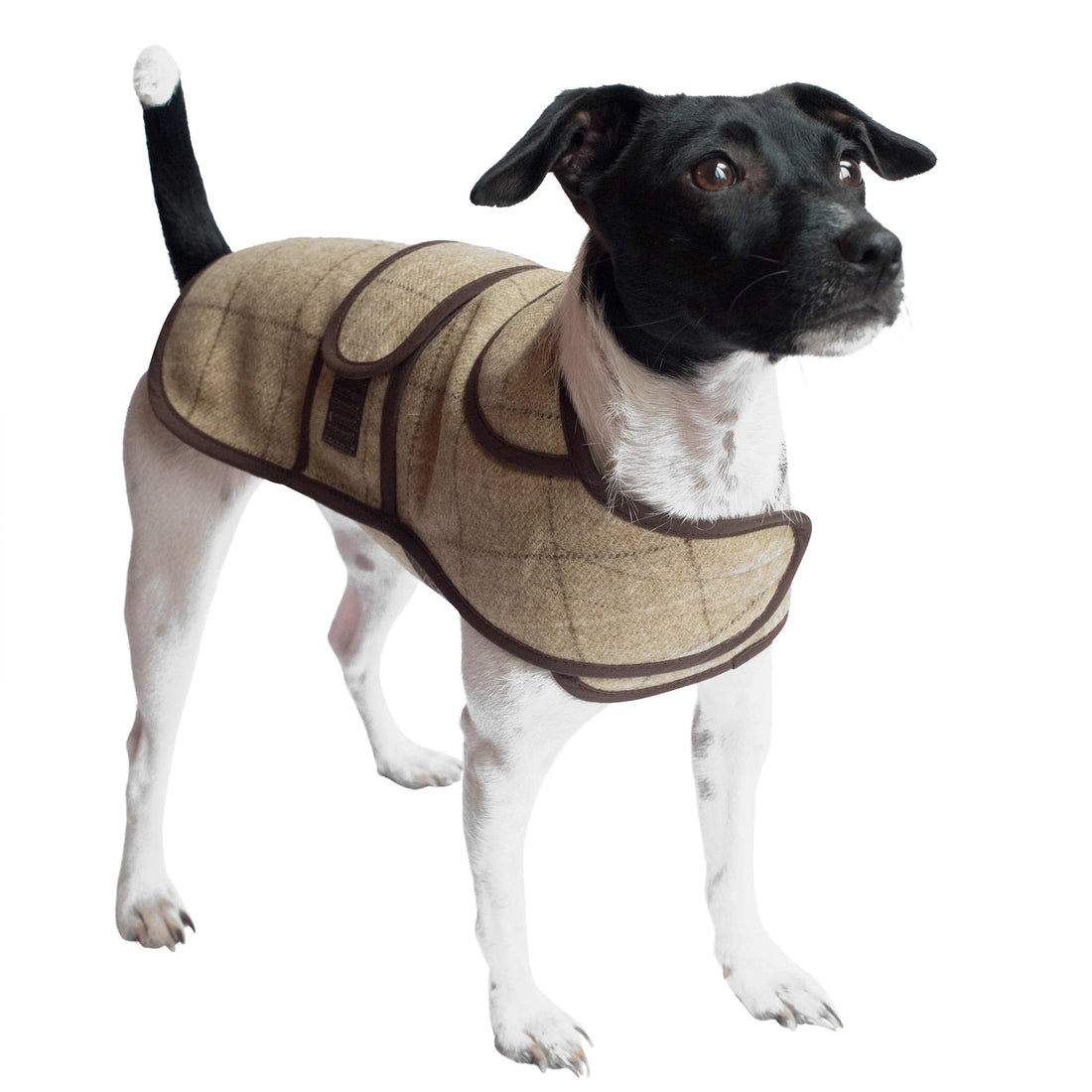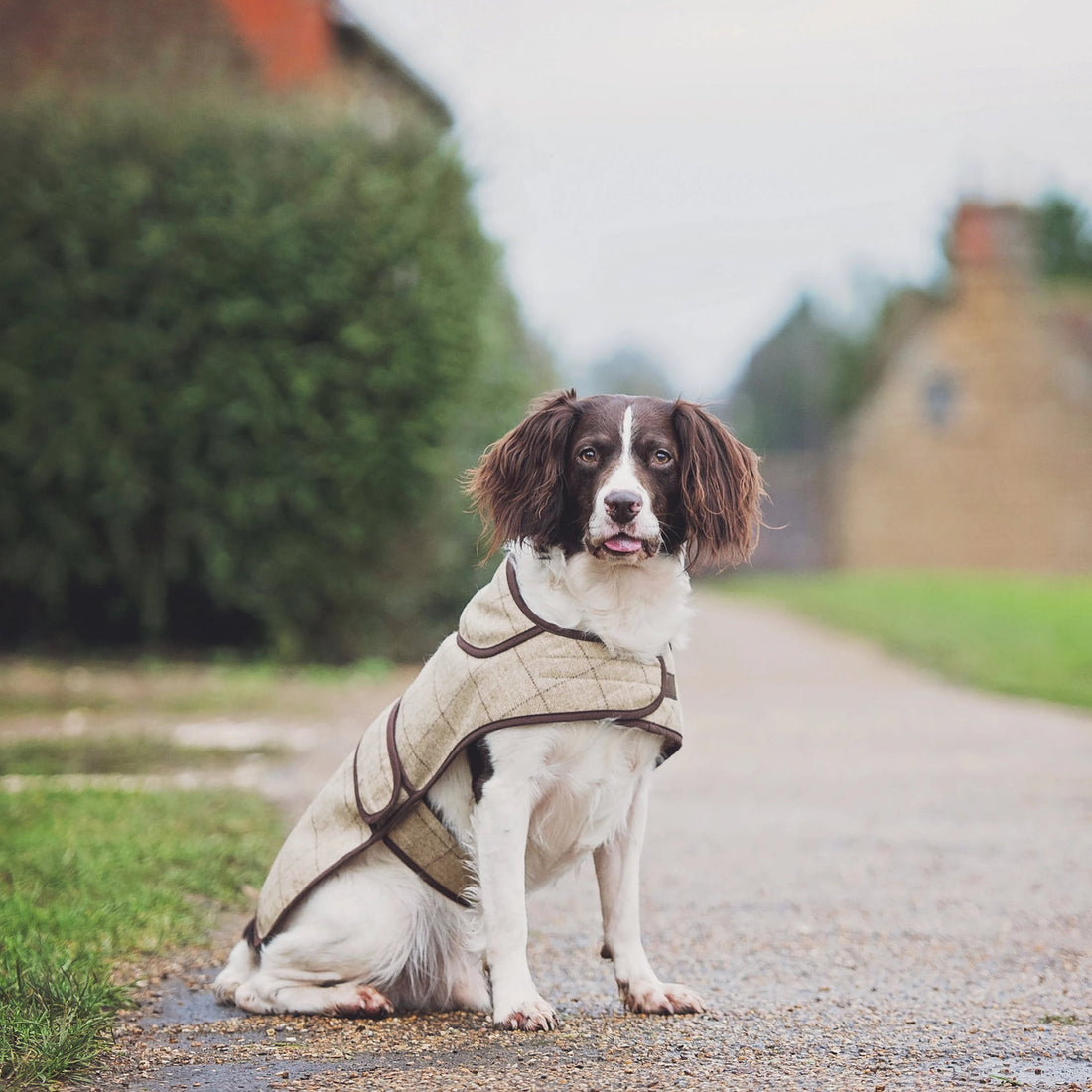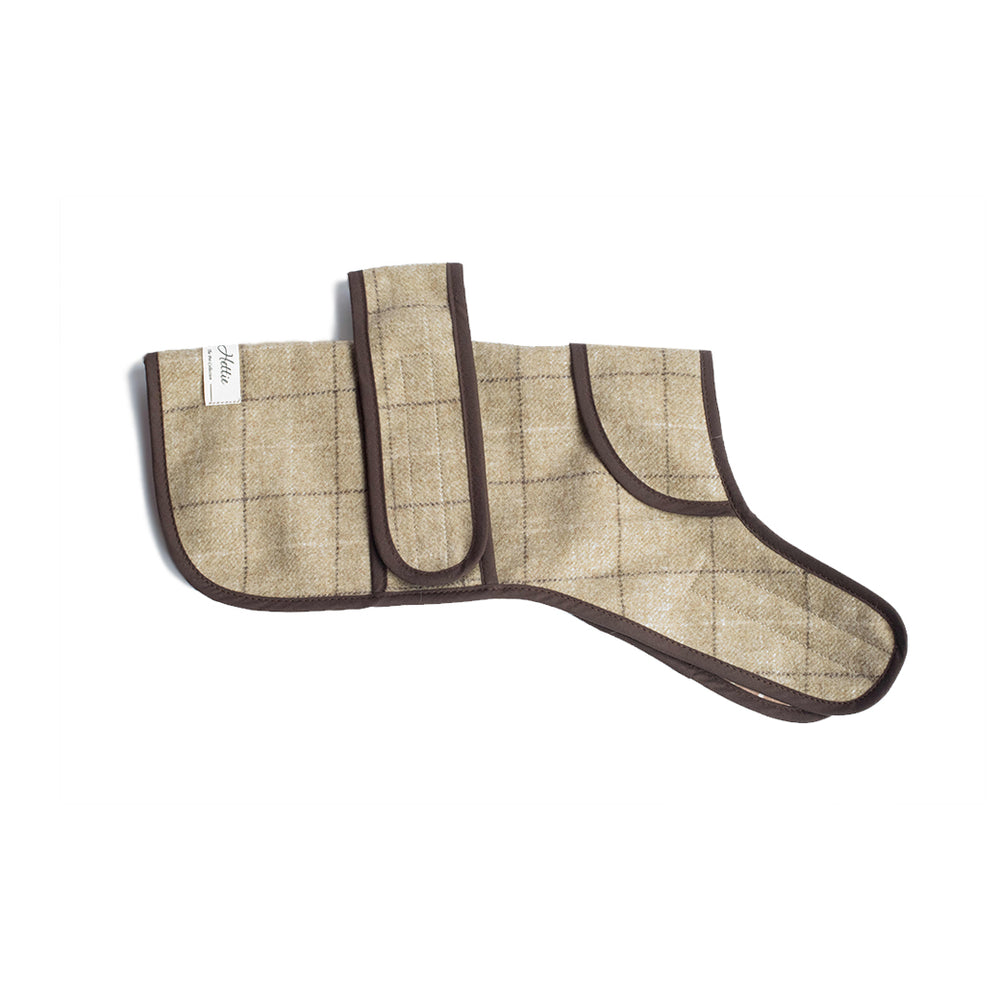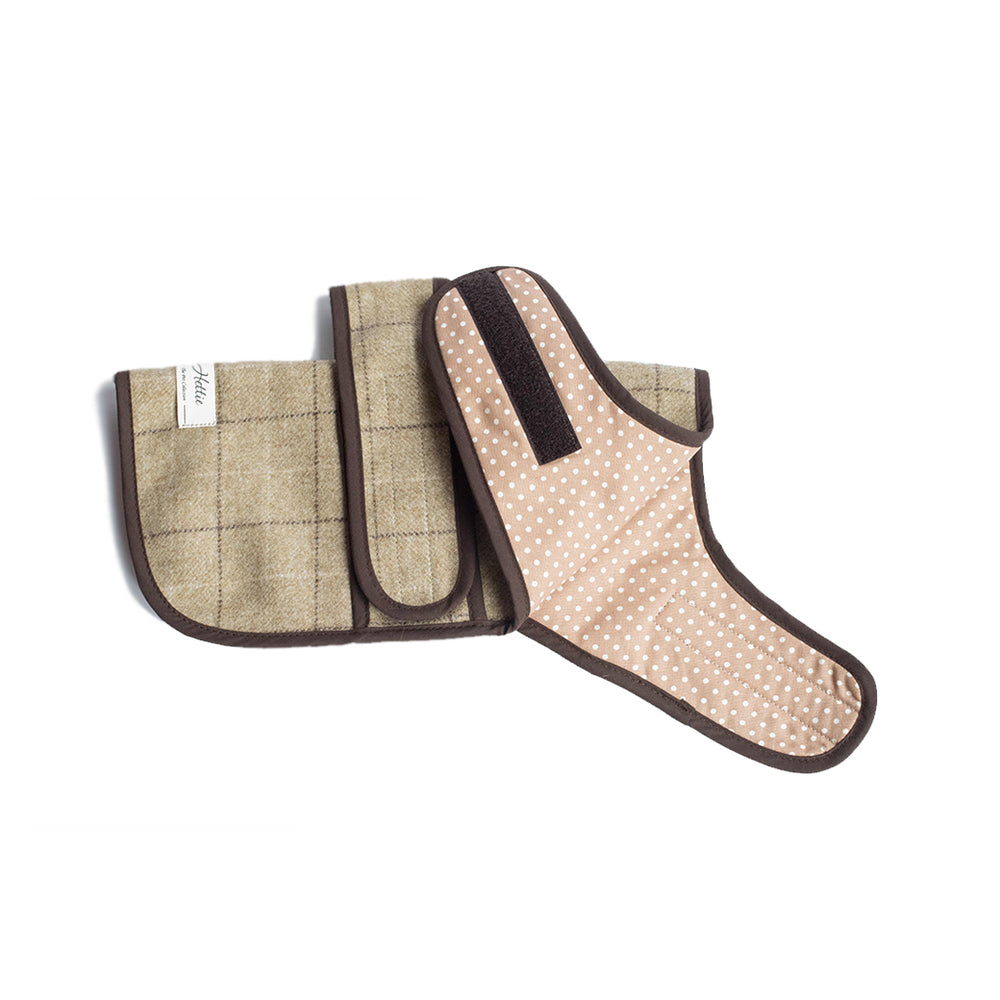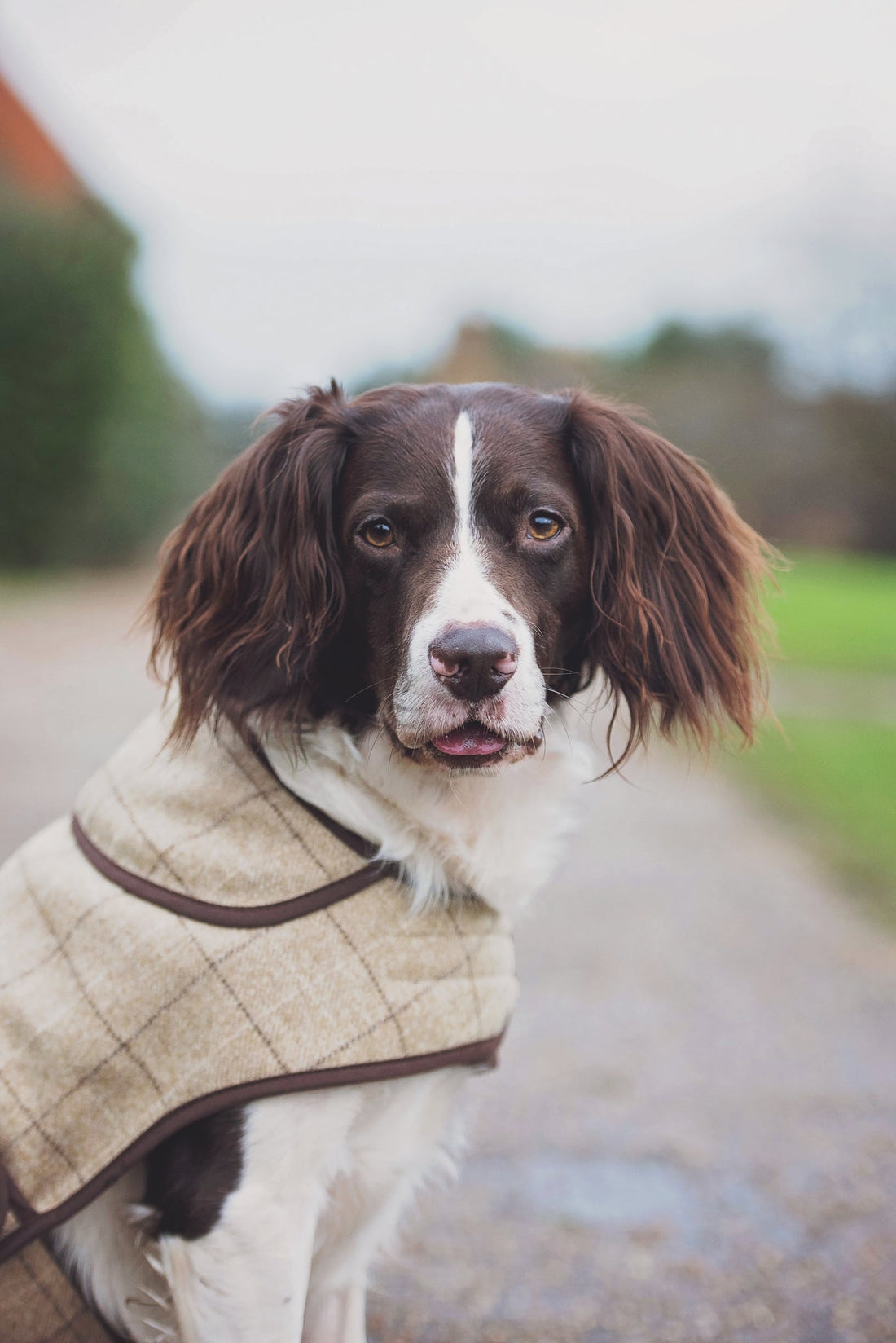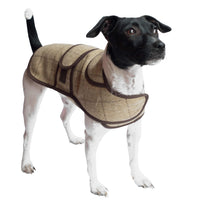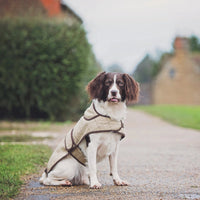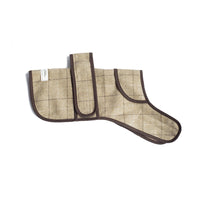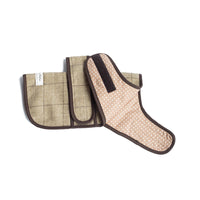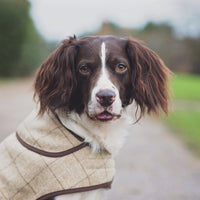 Oatmeal Jasper Dog Coat
Dress your dog in style with our Jasper dog coat. Available in a variety of gorgeous  fabrics, why not coordinate your four-legged friend with your outfit ! This coat has adjustable straps around the waist and neck for a comfortable fit, and a hole under the collar so they can walk on the lead easily.
Made in Britain from 100% British woven wool 
This lovely neutral fabric has smooth shades of Taupe, Ivory, and Hessian and is perfect for matching with everything.
SIZES

COAT Small - Neck 14-16", Length 13", Chest 16-21"
COAT Medium - Neck 16-20", Length 16" Chest 22-25"
COAT Large - Neck 20-24", Length 19", Chest 28-33"