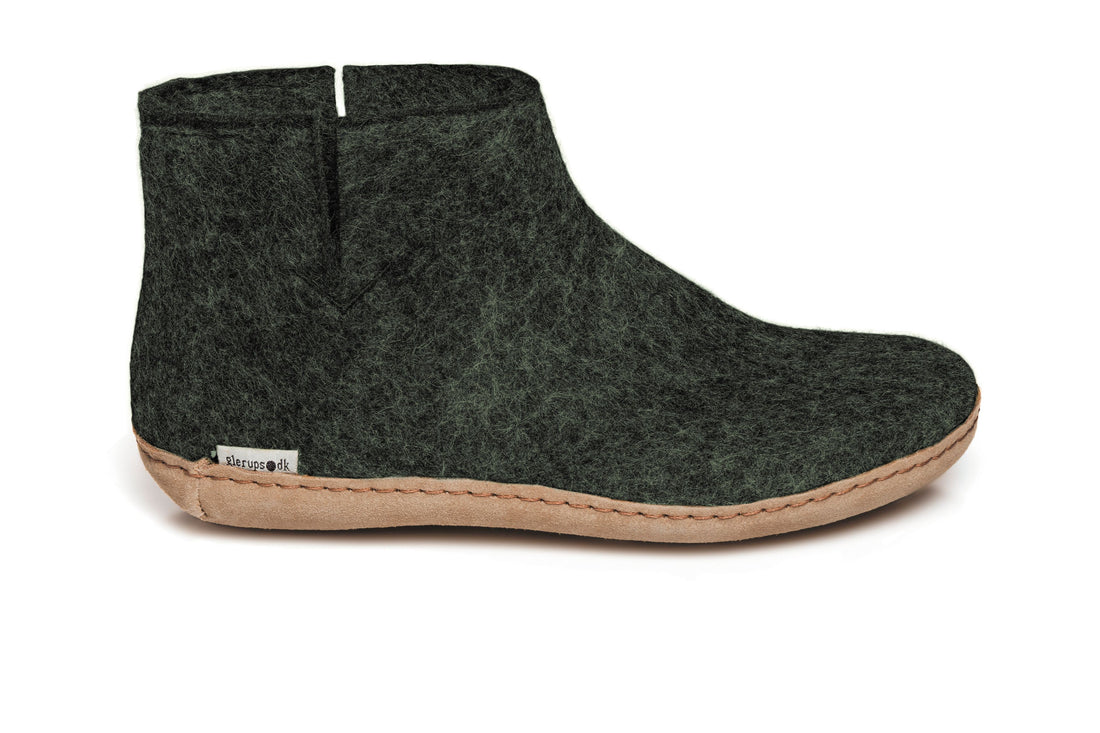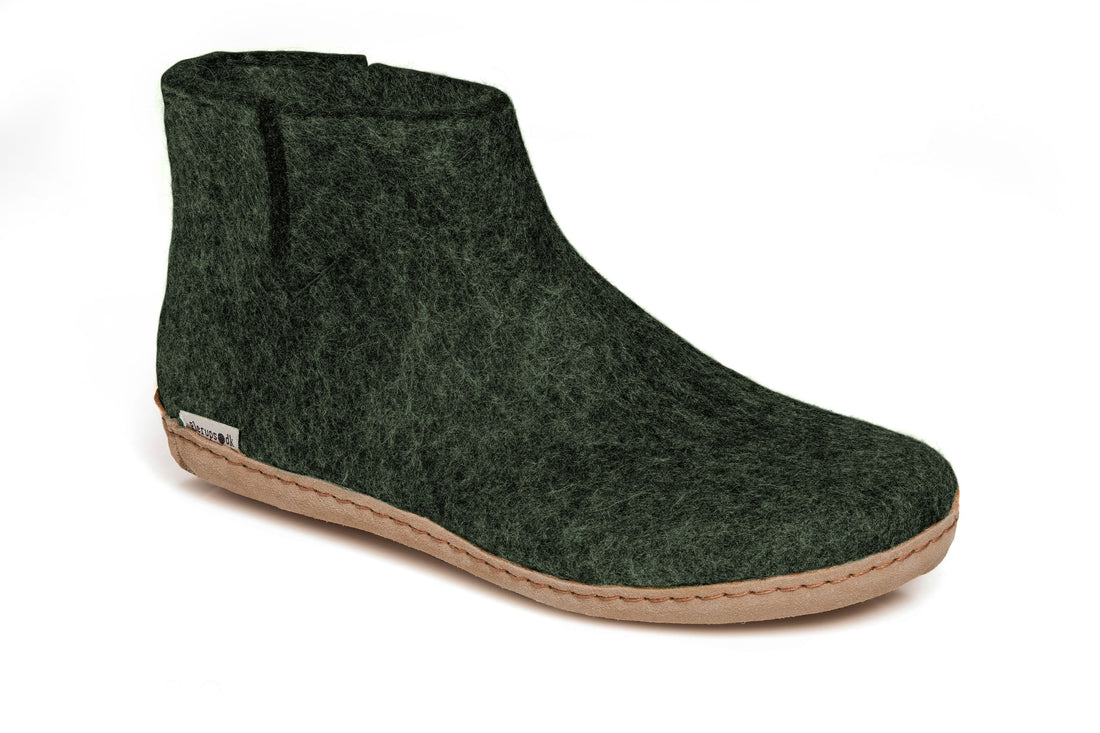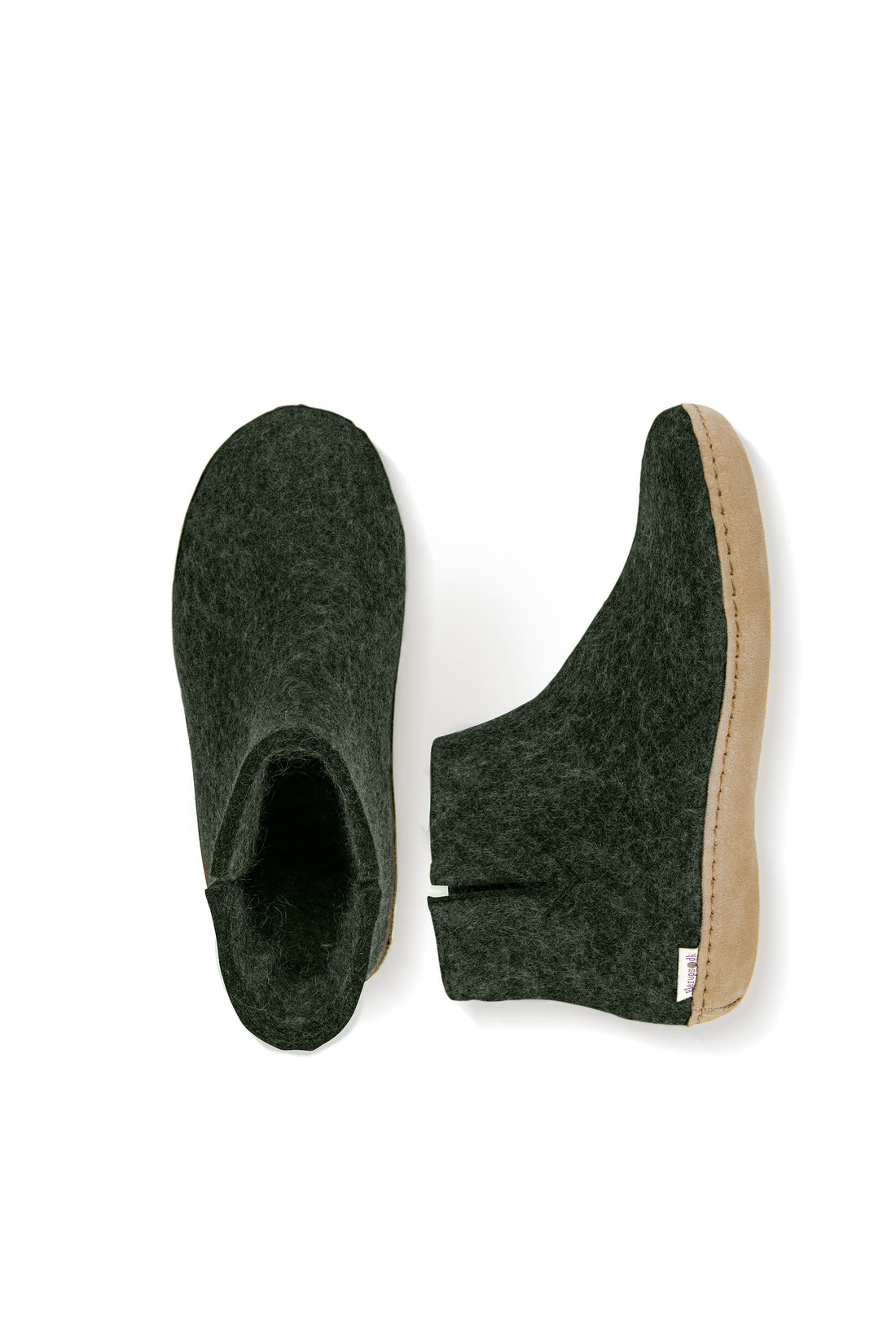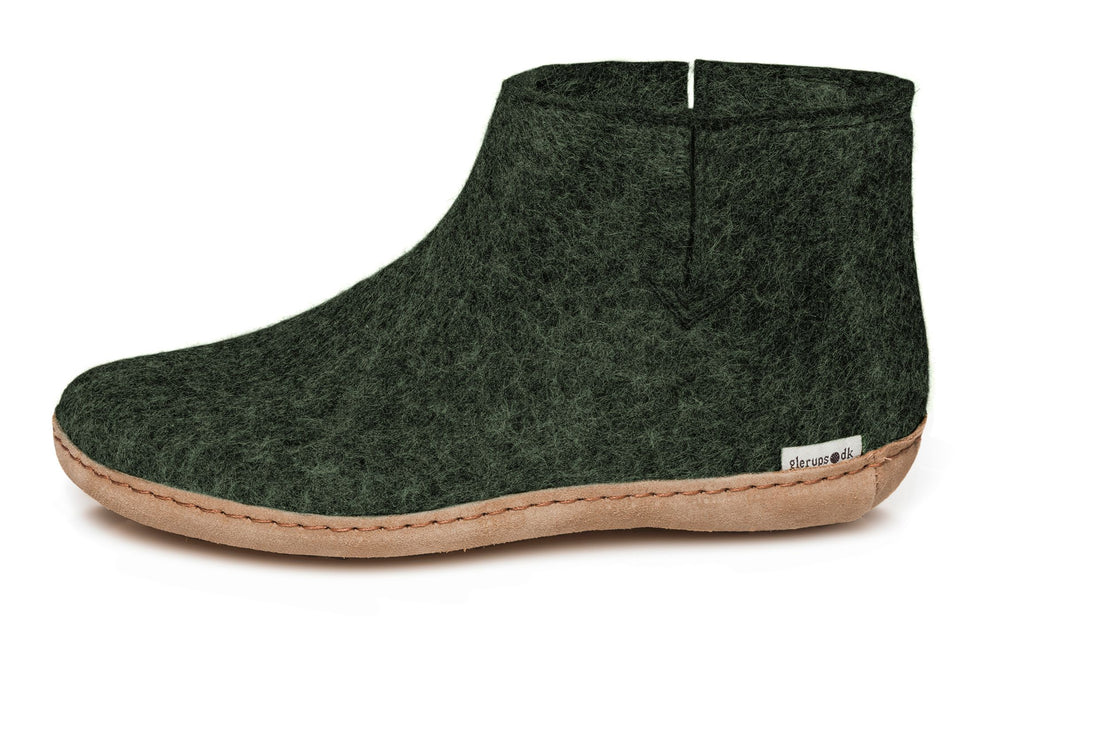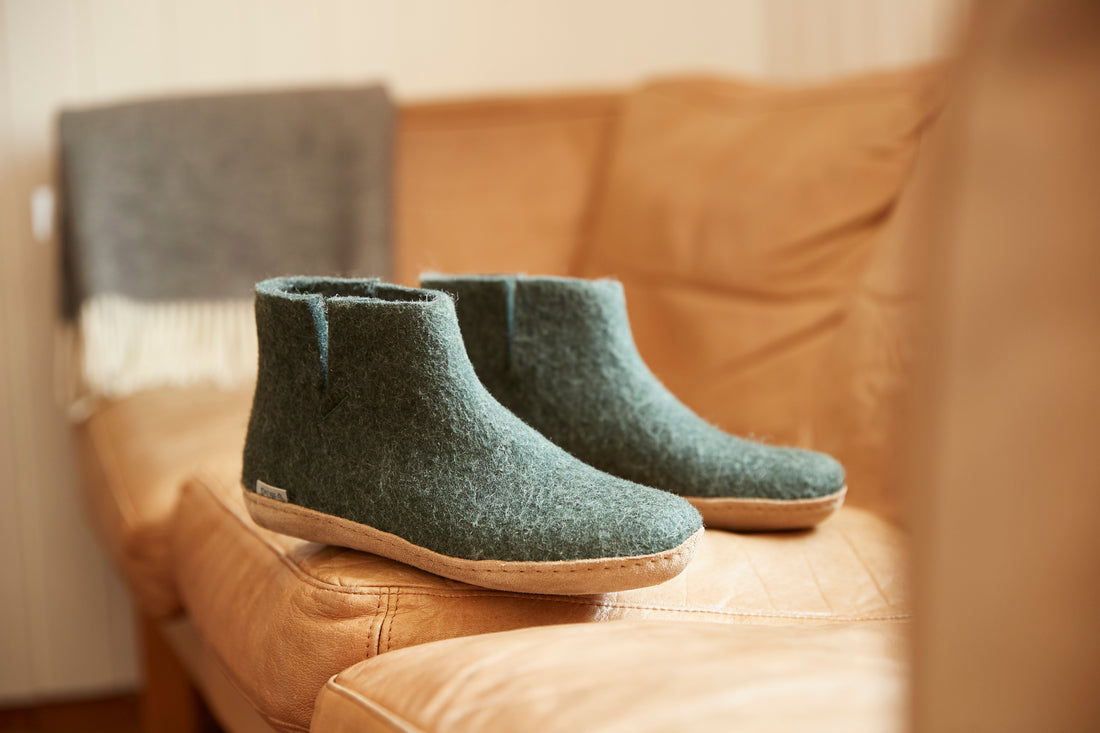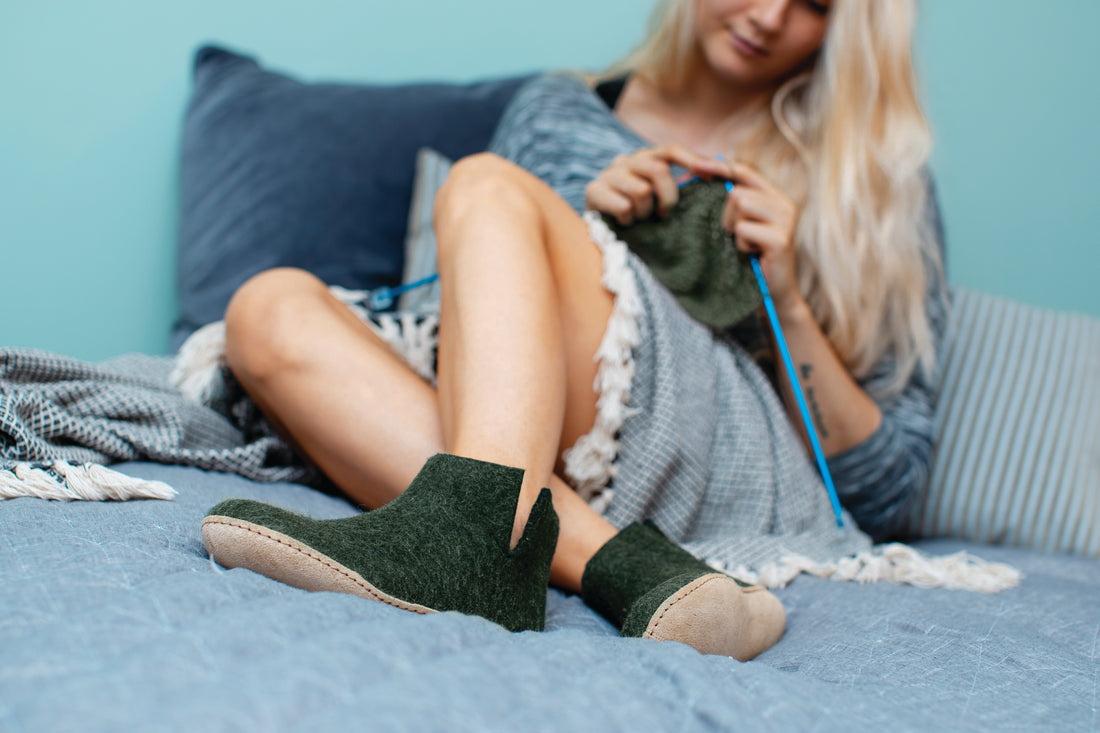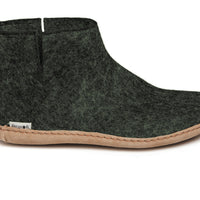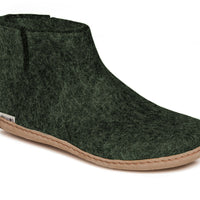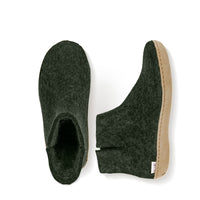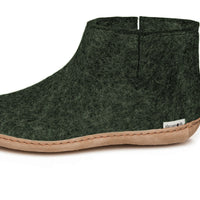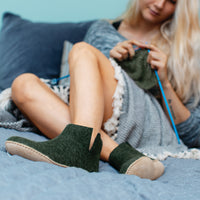 Glerups Unisex Boot - Leather Sole - Forest
Glerups Unisex Boot - Leather Sole - Forest
100% pure and natural wool with a sole of semi-vegetable tanned calfskin avoiding unnecessary chemicals and using only colours free of heavy metals and toxic dyes.
100% pure wool and 100% no itch.
Now that's natural comfort!
Once upon a time, the slipper lived under the bed. The "bedroom" slipper was tired and dull or pink and fluffy and didn't get out much. Then Nanny Glerups had a dream to free the slipper. "A slipper should be comfortable, natural, and fun!"
Glerups feel at home just about anywhere. People take Glerups for overnights. Throw Glerups into a purse or pack to slip into at parties. Relax in Glerups on long flights. Get natural in Glerups around the campsite. Your Glerups go where you go.
You'll wish you could wear them everywhere!
At Glerups, we love wool and so do our sheep! The way that wool fibres capture and release moisture, the way wool "breathes," keeps sheep warm when it's cool and cool when it's warm.
In the wool fibres' outer layers, fat and protein are so tightly bound to each other that the wool fibre is completely closed to fluids. Water vapor can pass through to keep you comfortable while sweat cannot get into the actual wool fibre ensuring less perspiration odor to keep people around you comfortable.
Wool keeps the sheep's bare skin just the right temperature and it will do the same for your bare skin. The wool is washed in soft water, then carded and felted. The felt is formed into socks, which are steam-felted for a perfect fit before soft calfskin soles are glued, then sewn on, for lasting durability.