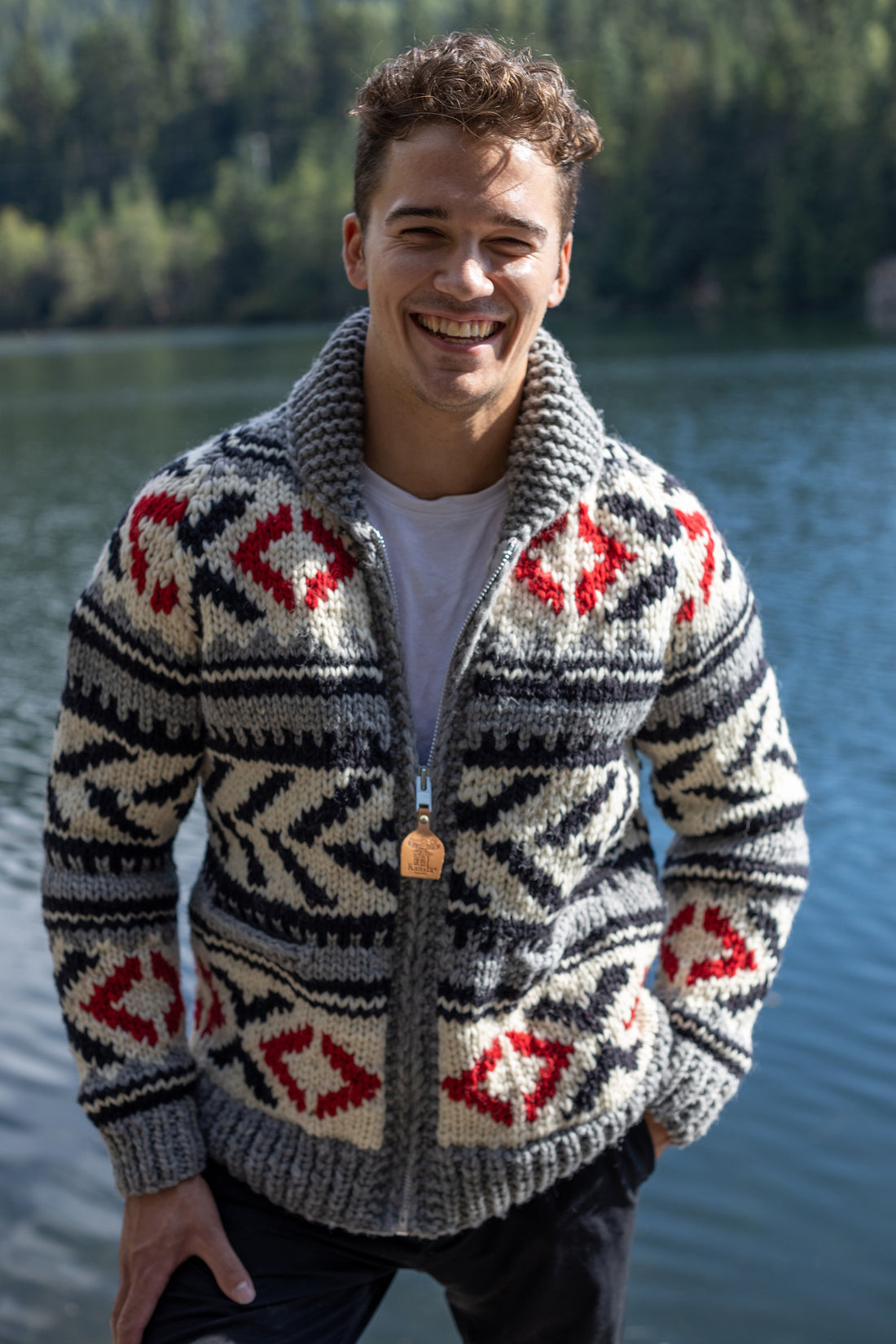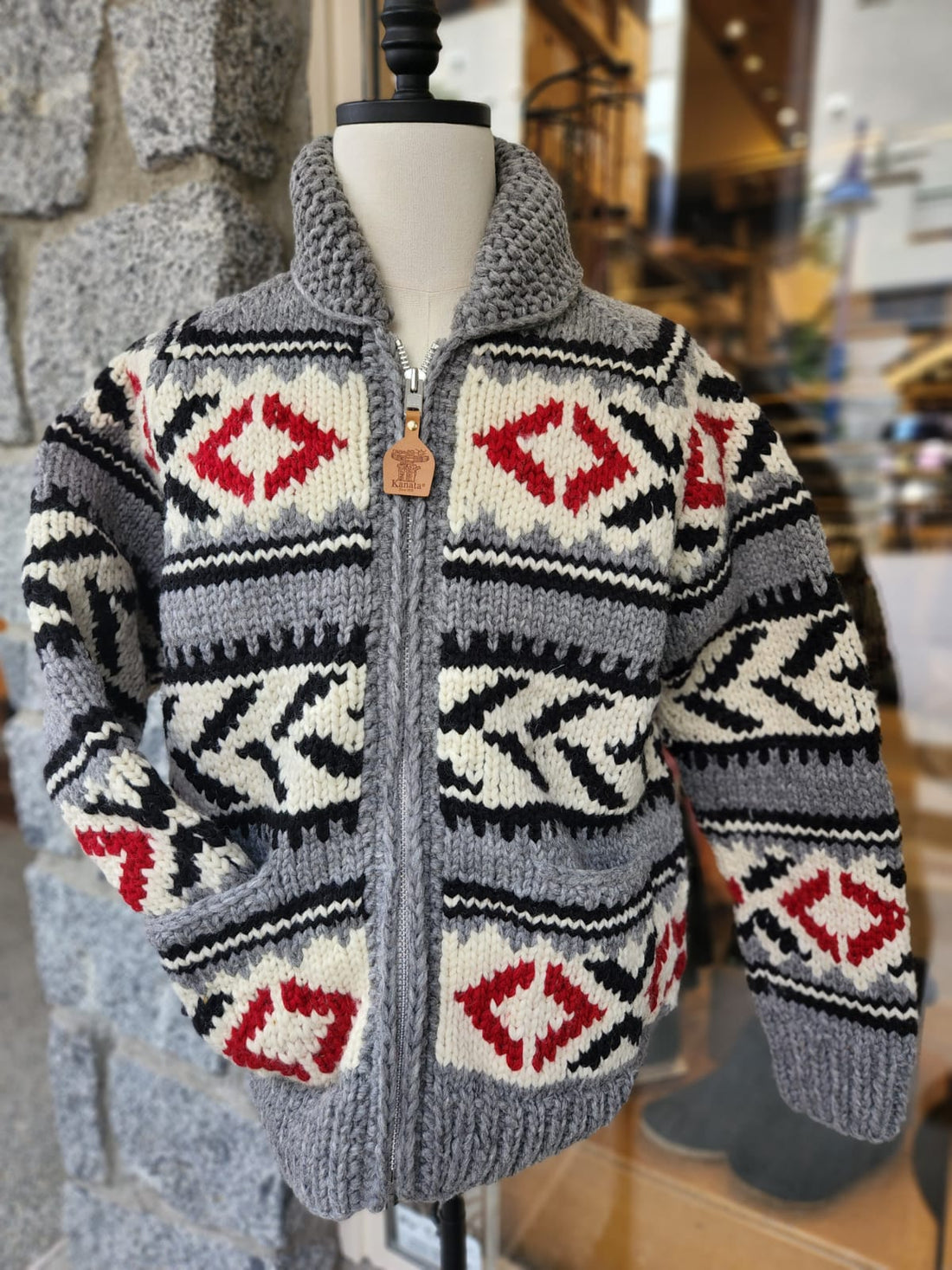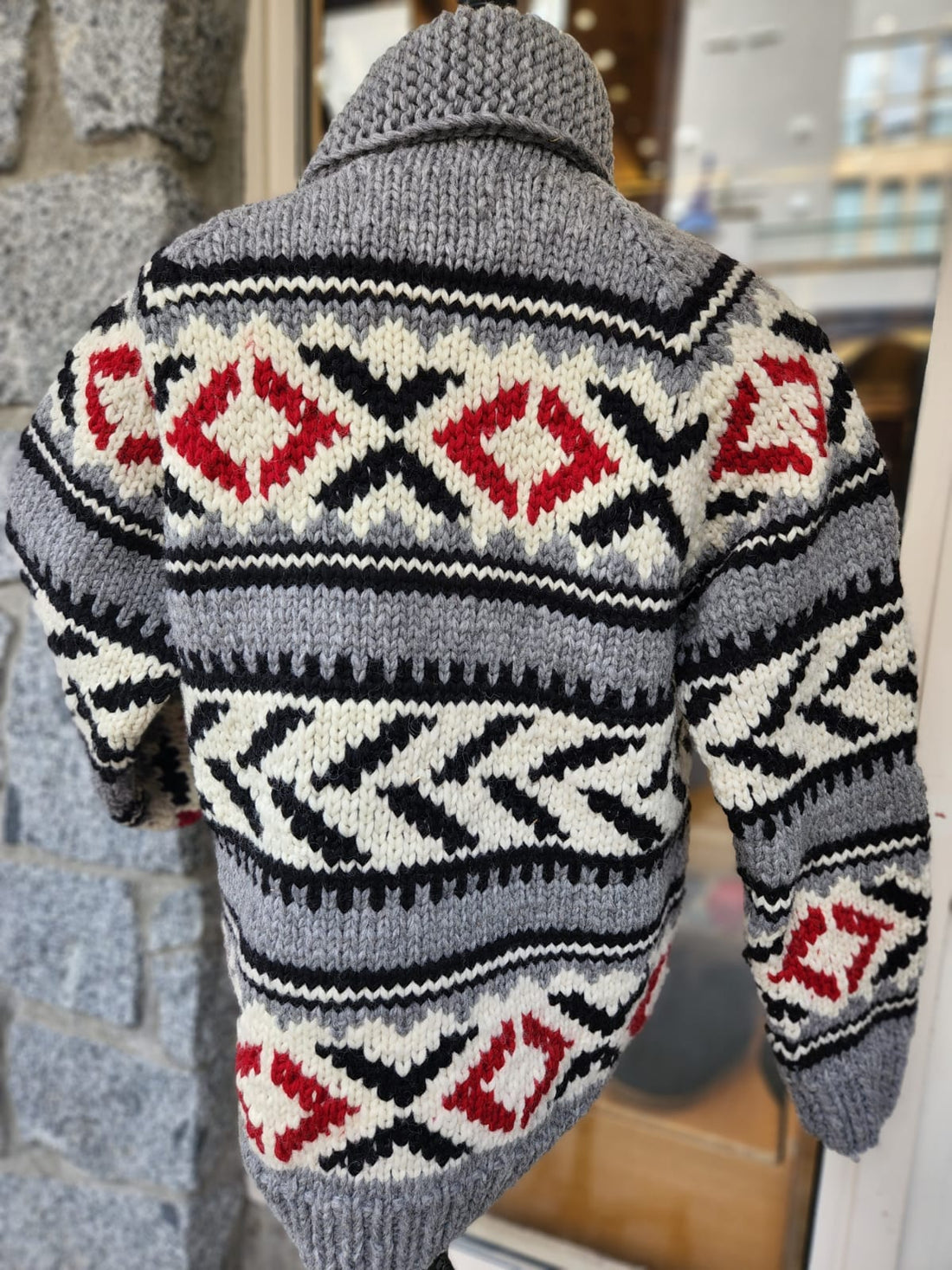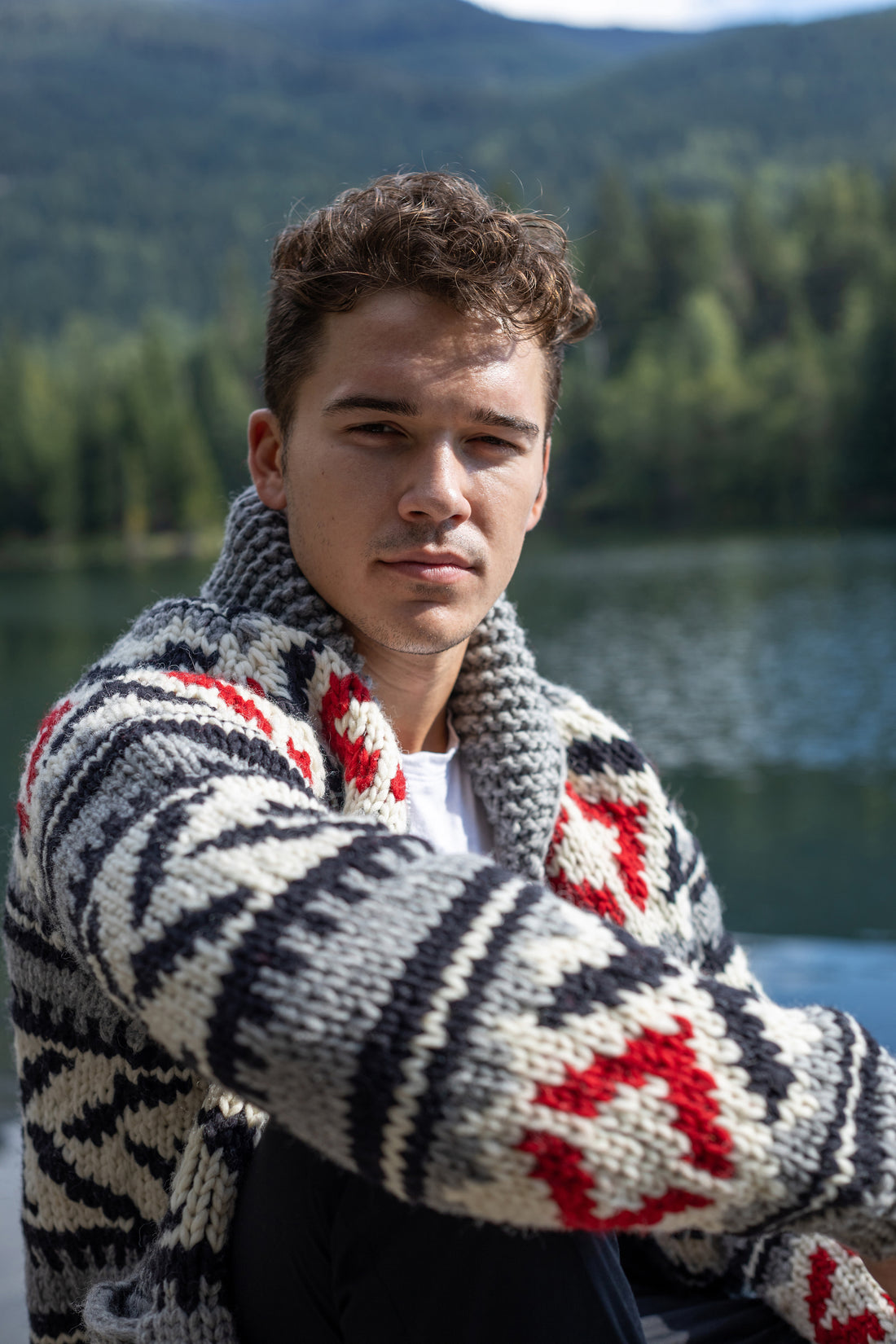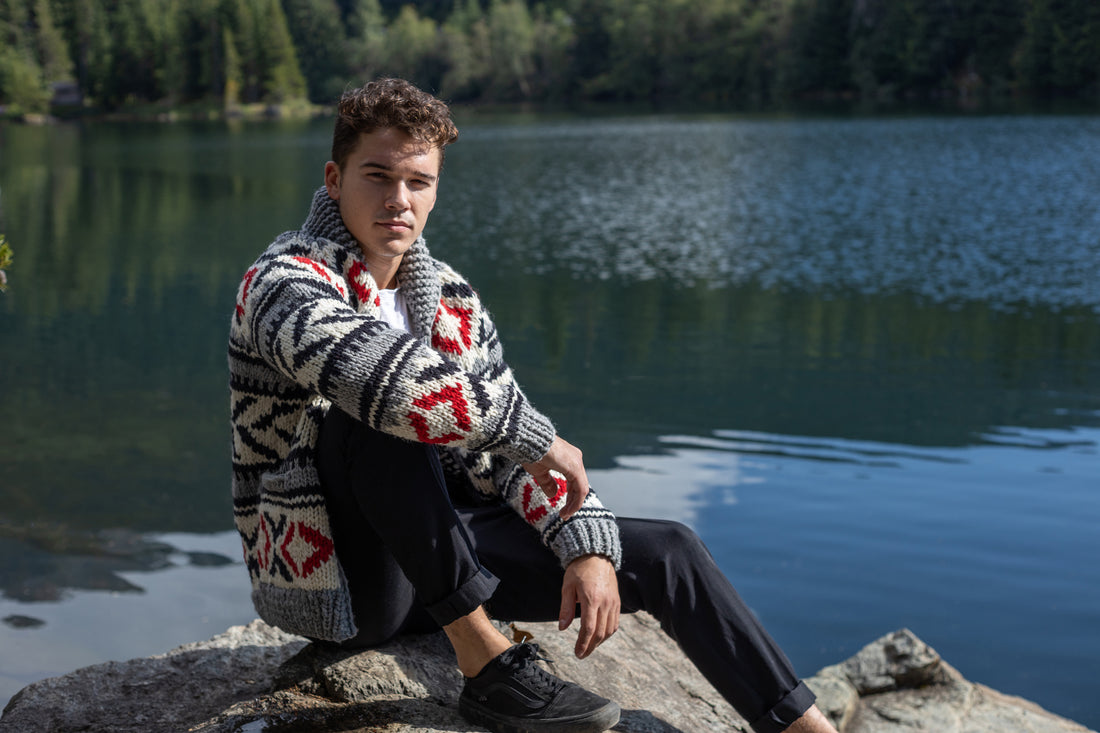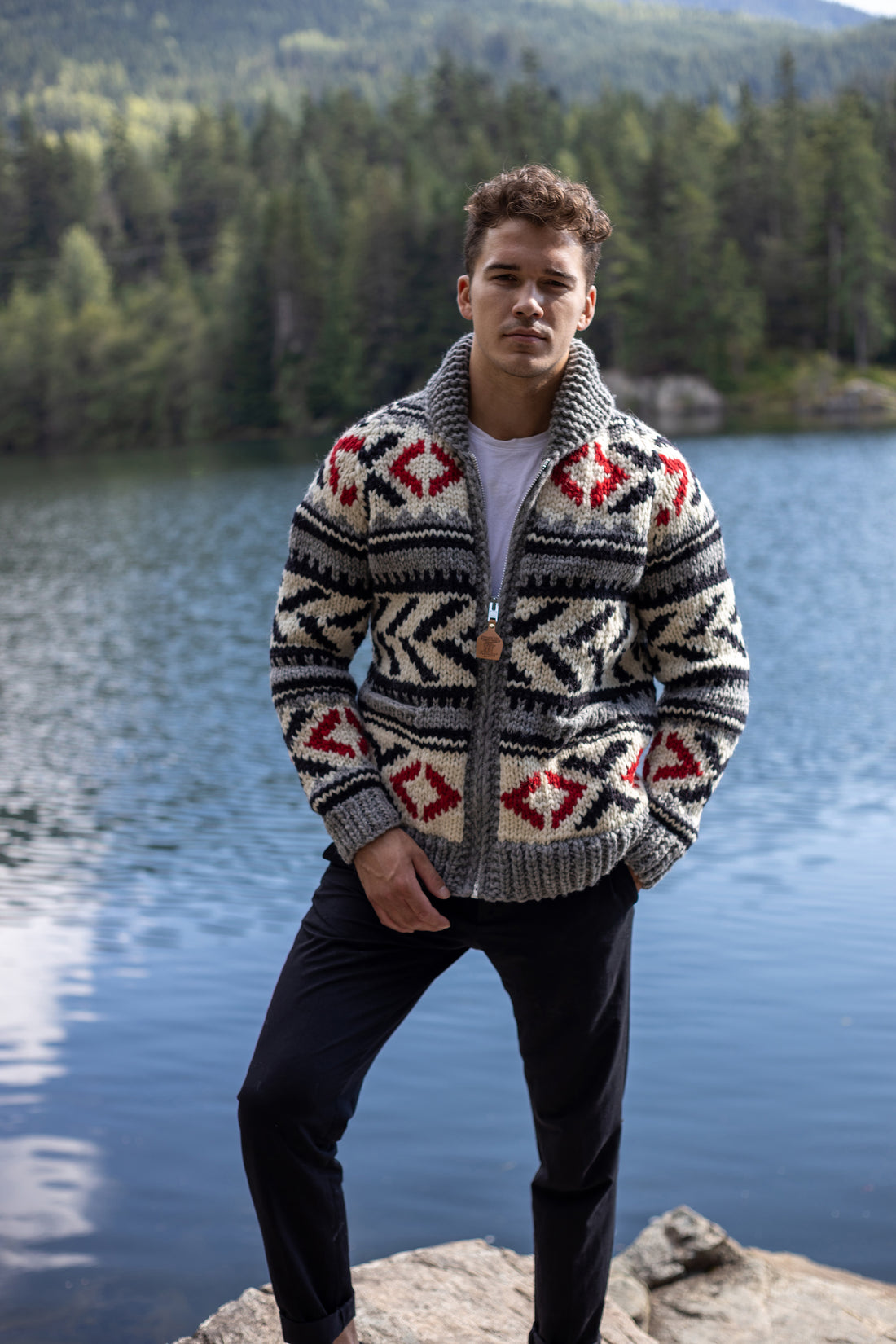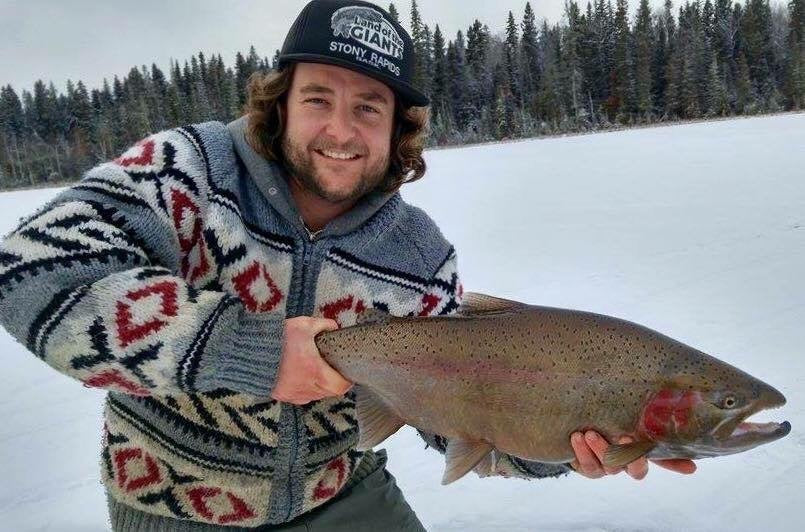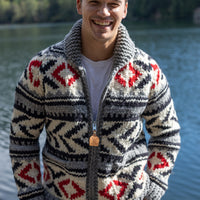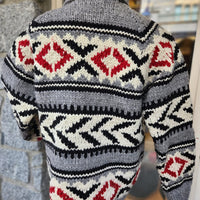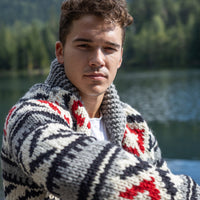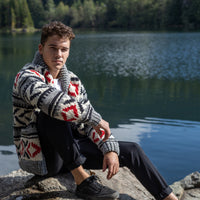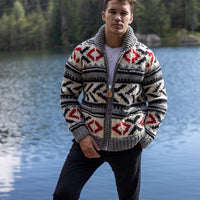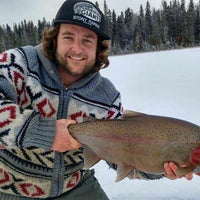 Cowichan Sweater Design - The Lucky Sweater
Cowichan Sweater design- The Lucky Sweater
IN MEMORY OF CODY JAMES STRASS
24 Nov, 1985 - Sept 12, 2021.
Cody was a passionate angler who's appreciation for fish reflected his pursuit of perfection.  He was a guide in the Northwest Territories, an advocate for a sustainable fishing industry in Saskatchewan, and a leader who willingly shared his talents with those who wanted to learn. Cody lived his life doing what he loved.  He was known to catch BIG FISH and attributed it to his 'LUCKY SWEATER'.  Cody passed tragically in an accident returning from a fishing tournament.
Full zip
Available to order in XS -XXL. 
Our next shipment of this style will arrive at the end of November 2023, ready to send to you early December.

These sweaters are Cowichan-inspired & handmade right here in British Columbia.
Cowichan is Canada. For over 150 years, the native Coast Salish people of Vancouver Island created these distinctively patterns for hand-knitted sweaters.

Amos & Andes, The Whistler Sweater Shop is Keeping Canadian tradition alive by finding local hand knitters to produce the designs for you.  If you know of any Indigenous people who would like to knit for us, please send them our way. 
When choosing which size is best for you please consider measuring your chest circumference under your arms, adding 4 to 6 inches for comfort and referring to the sizes below.
38=XS
40=S
42=M
44=M/L
46=L
48=L/XL
50=XL
52=XXL
Click here to view the Cowichan size charts.