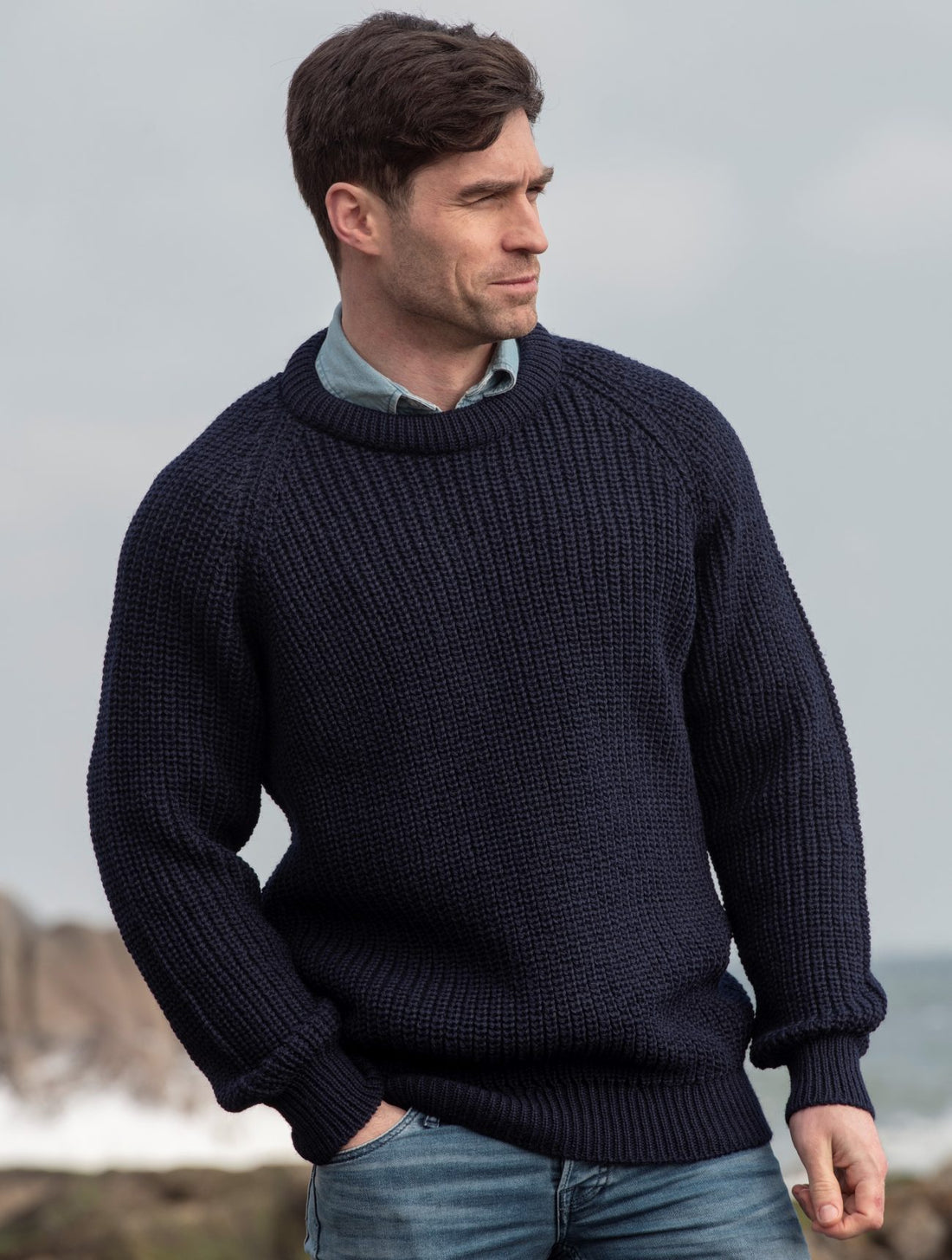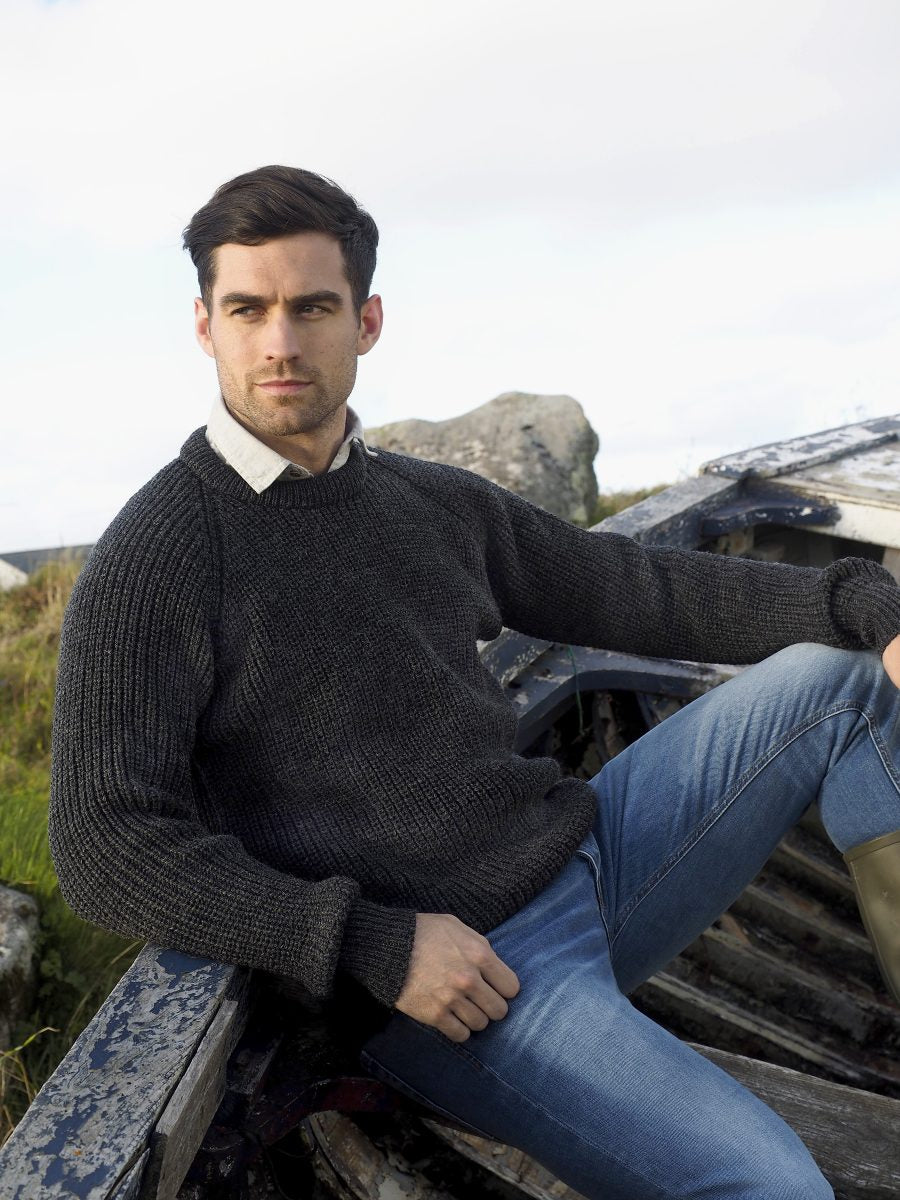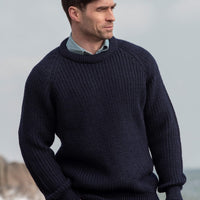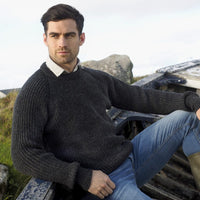 Irish - Navy Fisherman Rib
Irish - Navy Fisherman Rib
100% Merino wool
Our handsome Irish Fisherman Ribbed Sweater is made with 100% pure new wool, a natural breathable fibre. The simple crew neck design looks great and makes a stylish complement to casual outfits. A true wardrobe essential this fisherman sweater will keep you comfortable and warm against the elements year after year. 
How to take care? The golden rule is wash as seldom as possible and air frequently. We call this 'wind-washing', hang your garment out in the air and you will be amazed at how fresh it becomes. Never machine wash; they should be washed by hand using wool washing detergent and in cool water below 30 degrees Celsius. Always dry your jumper flat and never put in a tumble drier.
Before you store a sweater it must be clean. The best way to store a sweater is in an airtight container.