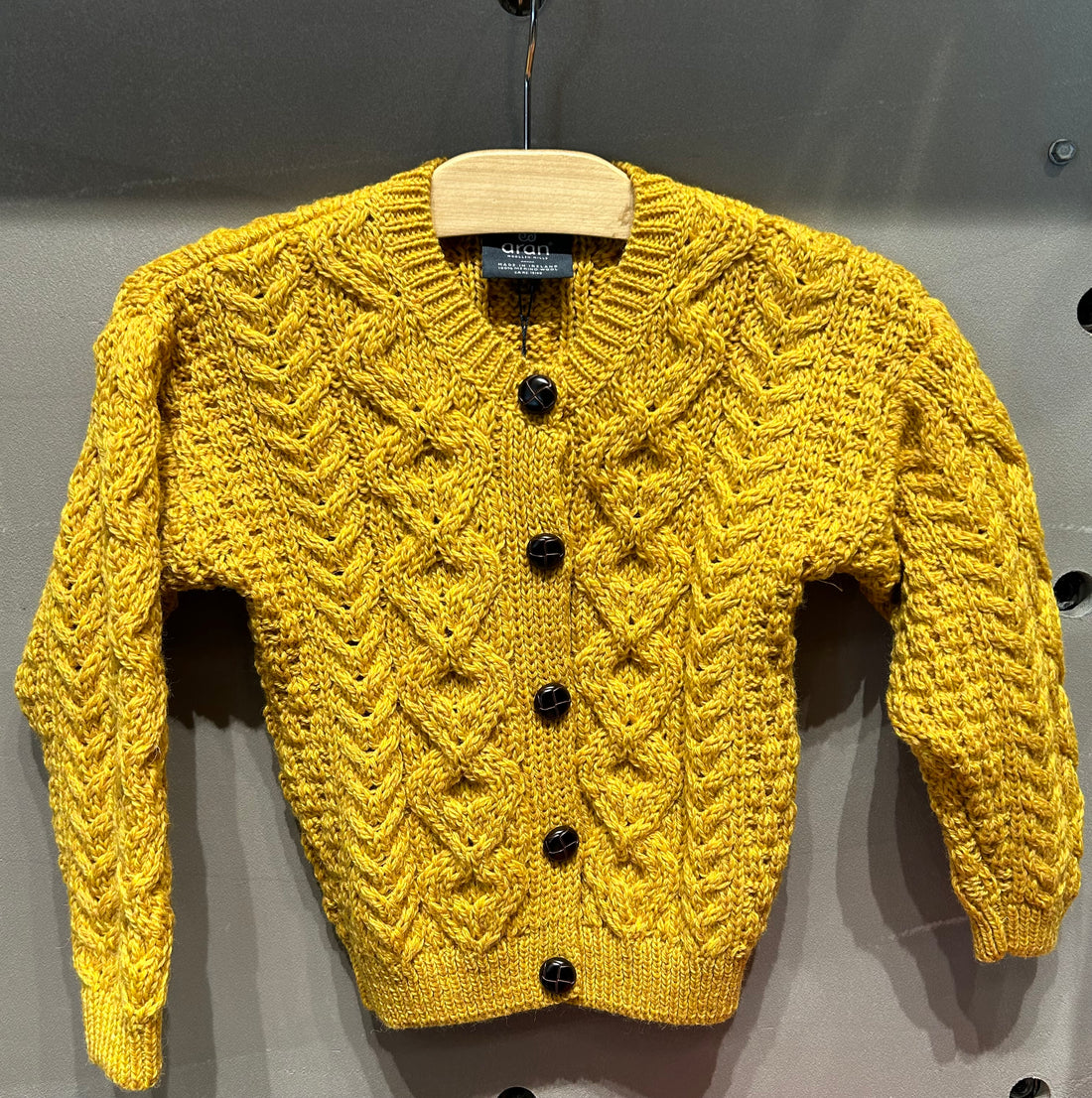 Irish - Children's Traditional Lumber Cardigan - Yellow
Irish Traditional Children's Lumber Cardigan - Yellow
Made with great attention to detail, this Traditional Irish Cardigan is a timeless piece that exudes comfort and style.
Crafted with a selection of traditional Irish stitches including the iconic honeycomb and cable stitches, this cardigan boasts of intricate design and quality workmanship. The beautiful shanked football buttons add a touch of sophistication to the overall look of the cardigan, making it a perfect addition to every child's wardrobe.
This Cardigan is more than just a garment; it's a precious heirloom that can be treasured by children within the family for years to come. Invest in this high-quality piece today and give your little ones the gift of Irish comfort.
100% Merino Wool. Made in Ireland. 
Sizing:
XS - 1/2 Years
S - 3/4 Years
M - 5/6 Years
L - 7/8 Years
Care:
Handwash;
Reshape once wet;
Dry flat;
Store your garment carefully;
To Prevent pilling please use a pilling comb.