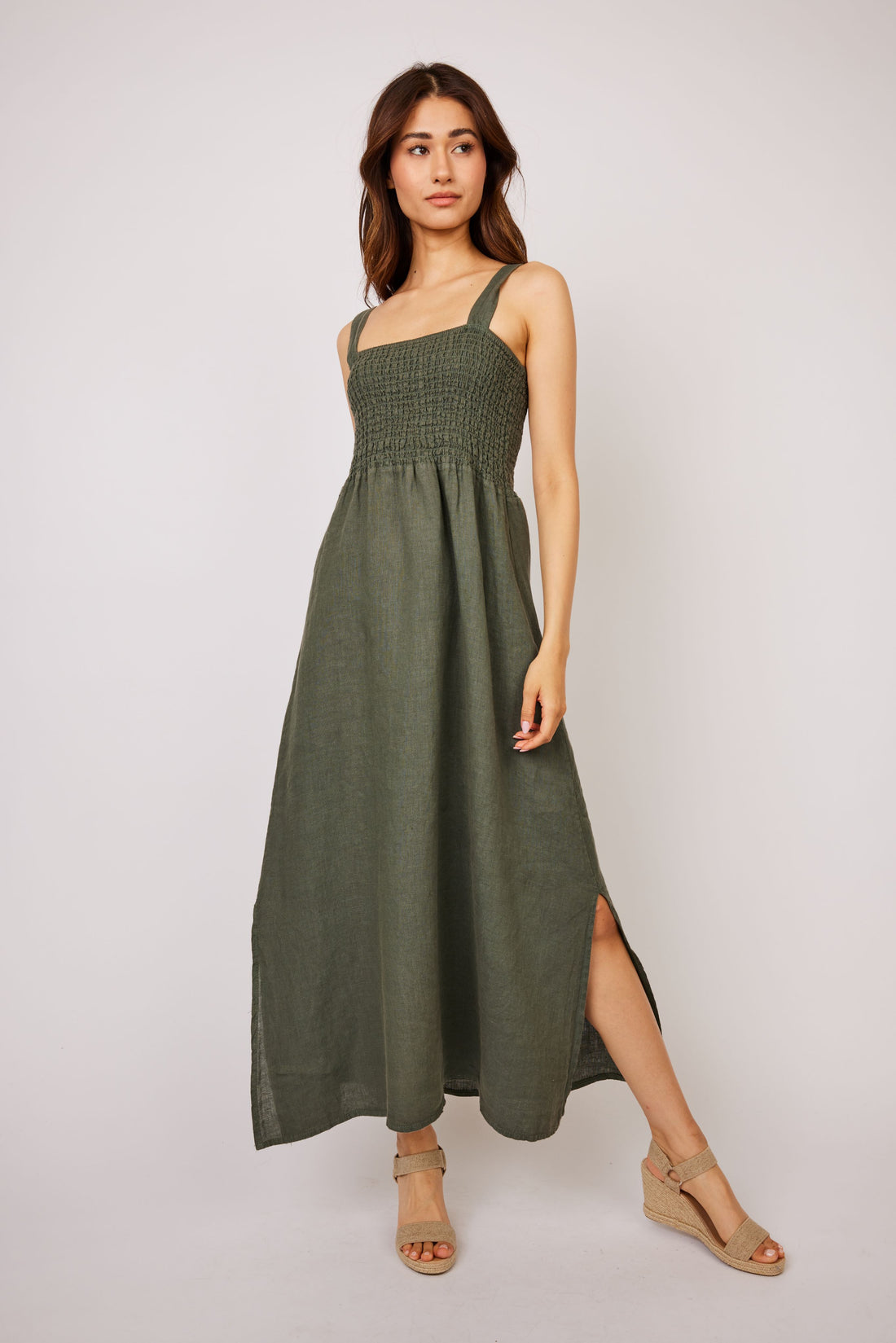 Pistache - Bunched Top Linen Dress - Safari
Pistache - Bunched Top Long Linen Dress - Safari
Make a statement this summer with the Pistache linen bunched top dress in safari color. Made from 100% premium quality linen, this dress is the ultimate combination of style and comfort. The bunched top design and fixed wide straps provide a secure and flattering fit, while the side slits add a touch of elegance to your outfit. Whether you're lounging on the beach or enjoying a night out with friends, this dress is the perfect choice. The safari color is a versatile and stylish hue that complements any skin tone, making it a must-have addition to your wardrobe. The lightweight and breathable linen fabric will keep you cool and comfortable in the summer heat.
This dress is easy to care for - simply machine wash on a cold cycle and hang to dry.
Experience the beauty and comfort of Pistache's linen bunched top dress in petal color - order now and get ready to turn heads wherever you go!
100% linen. Made in Italy.