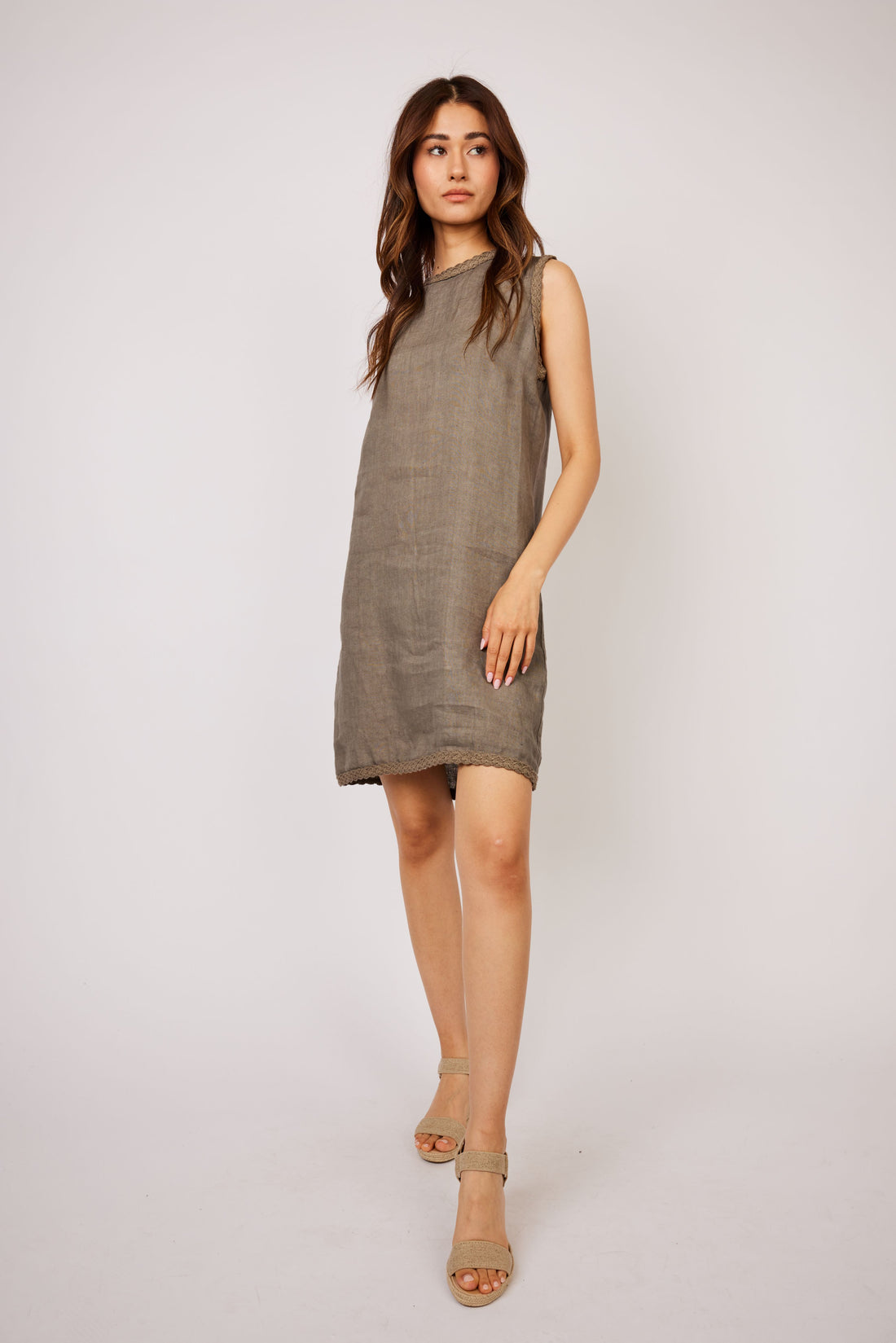 Pistache - Linen Dress With Trim - Taupe
Pistache - Linen Dress with Trim - Taupe

Elevate your wardrobe with the perfect blend of sophistication and edginess - the Pistache Line Dress with Chain Trim Detail in a chic taupe color! Made with high-quality fabric, this dress is the perfect addition to your collection.
The chain trim detail adds a touch of edge and glam to the dress, making it perfect for any occasion where you want to stand out. The middle length cut of the dress is both elegant and comfortable, while the sleeveless design adds a touch of sleekness to the overall look.
The chic taupe color of the dress makes it easy to style with any accessory, whether it's a pair of statement heels or a bold clutch. It's perfect for any body type and will leave you feeling confident and beautiful.
Experience the perfect combination of sophistication and edge with the Pistache Line Dress with Chain Trim Detail in taupe. Don't wait any longer to add this stunning piece to your collection - order now and elevate your wardrobe today!
100% linen. Made in Italy.