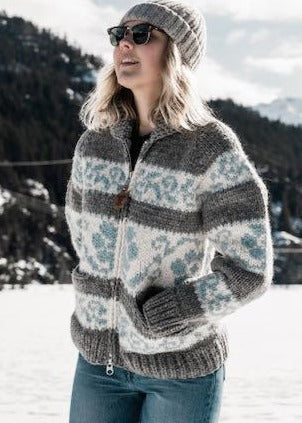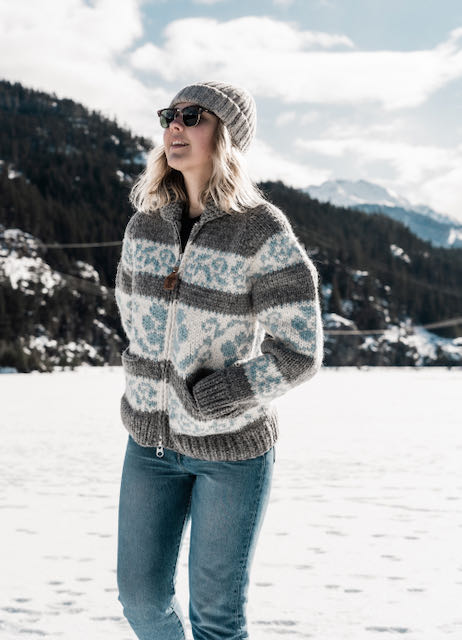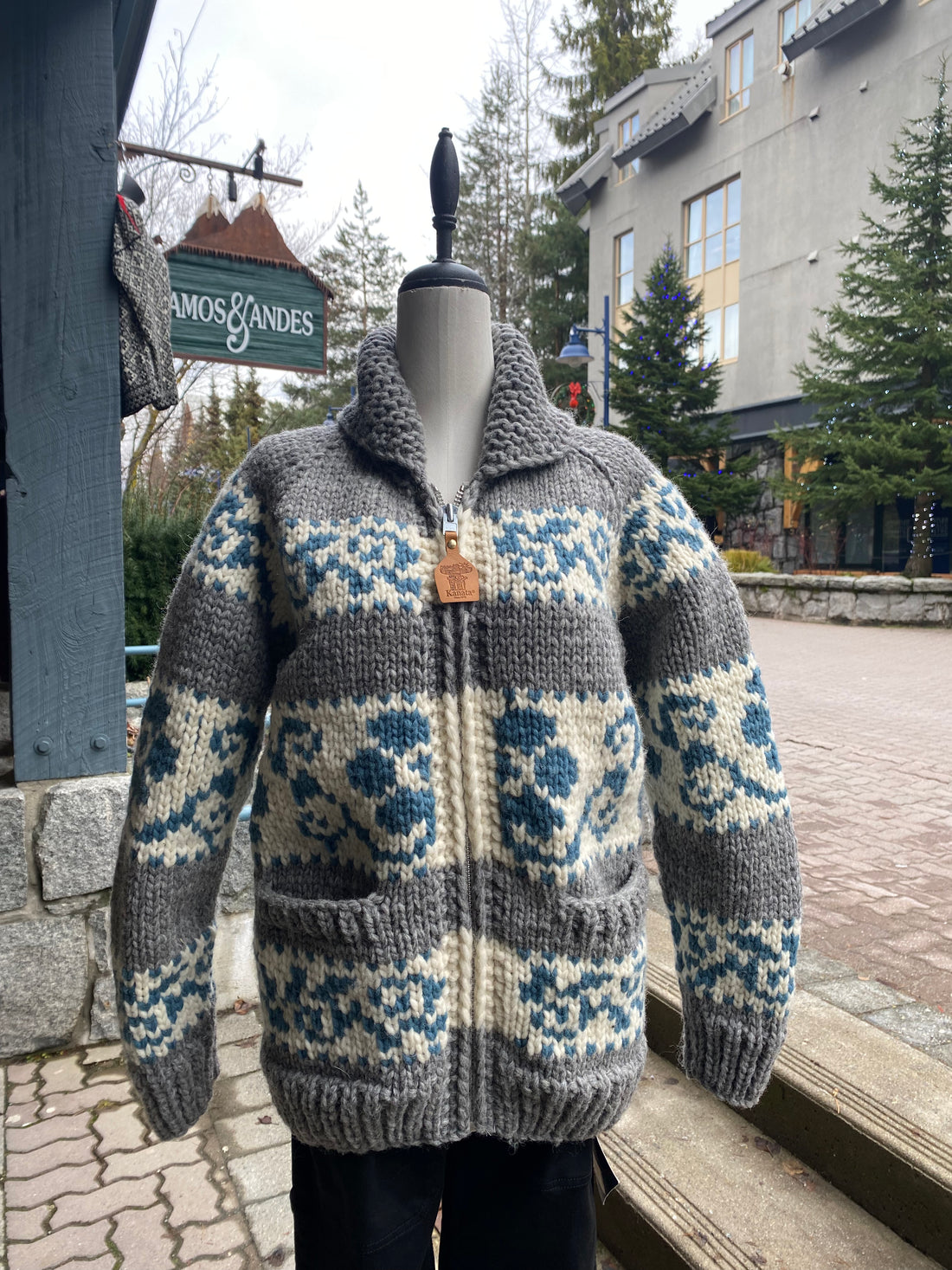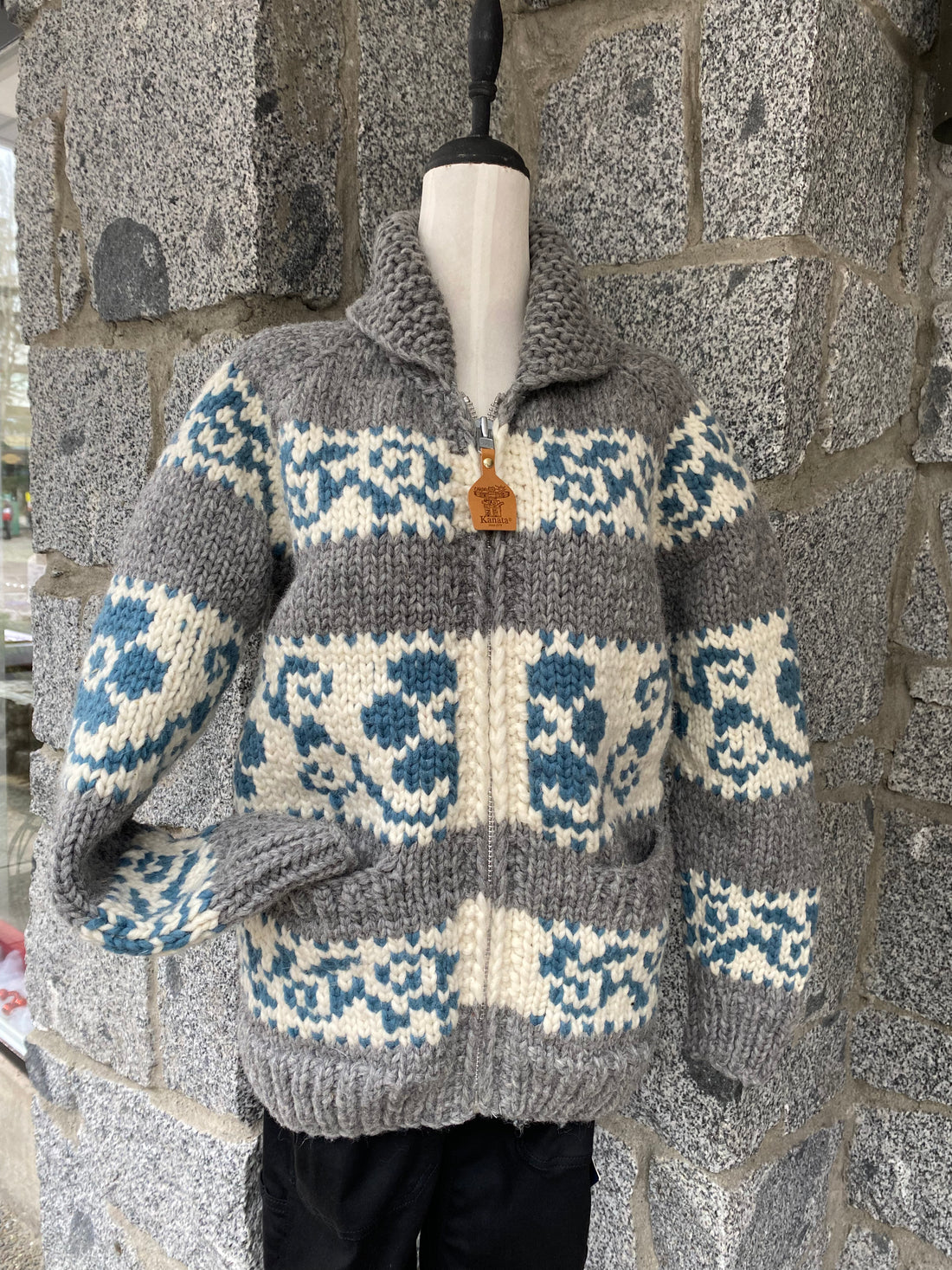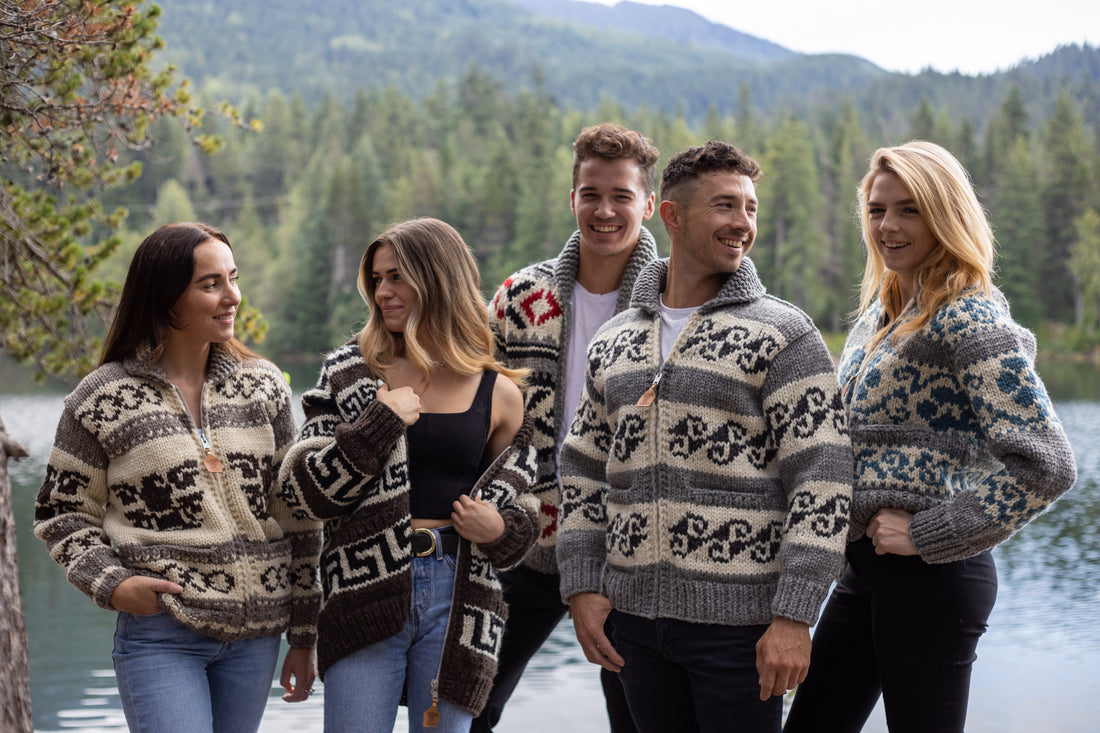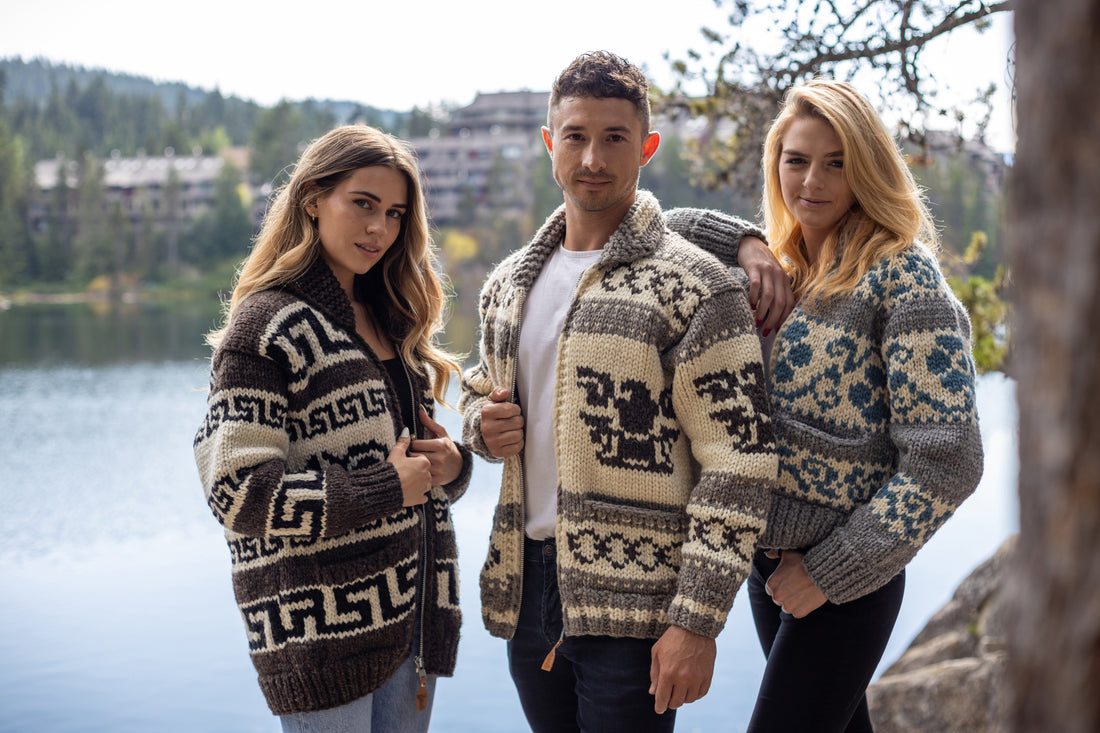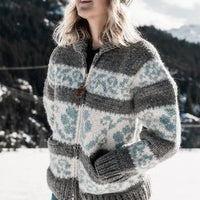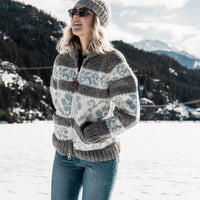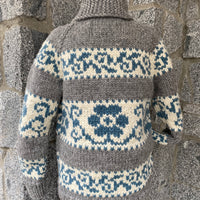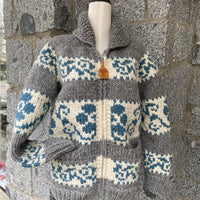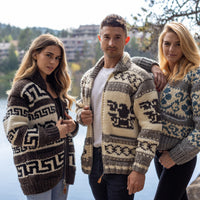 Cowichan Sweater Design - Flower
Designed by my daughter, Clare and I. Inspired by Cowichan designs
A little shorter, unless you wear it oversized.
100% Canadian = Canadian wool, Canadian design & handmade right here in British Columbia.
We love this Cowichan inspired sweater, not too heavy, with a feminine country charm.
With pockets.
These sweaters are Cowichan-inspired & handmade right here in British Columbia using 100% Canadian virgin wool. 
Cowichan is Canada. For over 150 years, the native Coast Salish people of Vancouver Island created these distinctively patterned, hand-knitted sweaters, toques and mitts.

Amos & Andes, The Whistler Sweater Shop is Keeping Canadian tradition alive.
We are finding it very challenging to find knitters, these may not be available much longer.
When choosing which size is best for you please consider measuring your chest circumference under your arms, adding 4 to 6 inches for comfort and referring to the sizes below.
38 - SMALL LADIES
40 - MEDIUM LADIES
42 - LARGE LADIES
44 - XLARGE LADIES