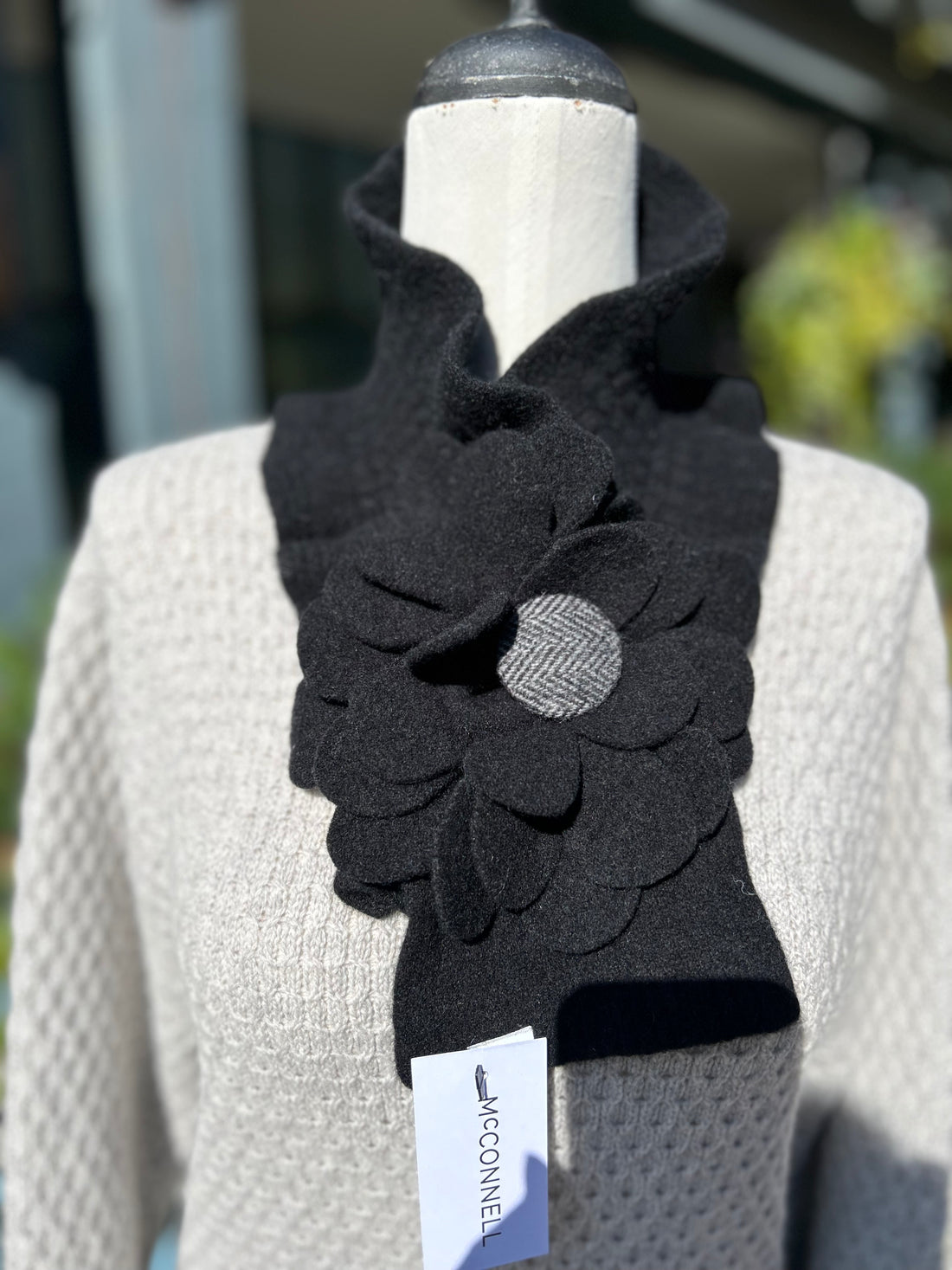 Irish - Floral Collar Scarf - Black
Irish - Floral Collar Scarf
Introducing the Black Collar by McConnell Woollen Mills, featuring an exquisite floral design meticulously crafted from 100% lambswool. This piece is proudly part of the exclusive 'Kilfenora' collection for 2023. The lambswool used in this collection is sourced from the first shearing of sheep fleeces at approximately seven months old or younger, also known as virgin wool. Lambswool boasts exceptional qualities, including its smoothness, softness, hypoallergenic nature, and resistance to wrinkling.
One of the most remarkable attributes of lambswool is its natural elasticity, making it an ideal yarn choice for all kinds of knitwear, especially accessories like hats and gloves, as it offers unparalleled warmth. The Kilfenora range embodies a comforting and youthful spirit, being soft to the touch and full of charm. Its name pays homage to the extraordinary location of Kilfenora in Clare, renowned as the backdrop of the beloved TV series 'Father Ted.'
Material: 100% Lambswool Care Instructions: For sustainability, air wash is recommended. In case of heavy soiling, handwash at 30℃ using a wool detergent.