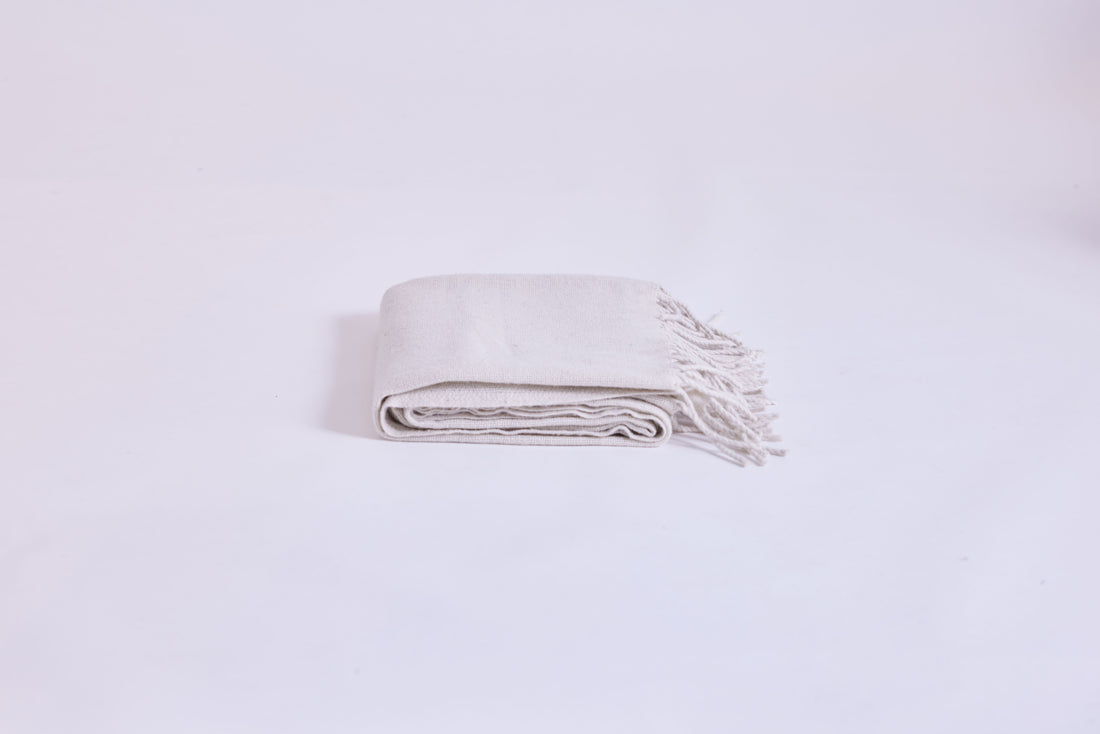 Mistri by Reve - Blended Throw - White
 Cotton throw in elegant White color. Made in India from natural fabrics.
Size 50"x60"
70% cotton 30% other natural fabrics.
Mistri by Reve - are combining elements of traditional craft with sustainability. Home-grown eco-friendly fabric. Natural & environmentally friendly dying methods. Upscaling of old cartons and paper into vases & bowls. Conversion of biodegradable materials into home accessories. Renewal of used yarns & fabrics into soft textiles. Development of natural paper for innovative everyday paper accessories. Brand is devoted to honing old heritage artisanal craft into a responsible future of sustainable everyday luxury.