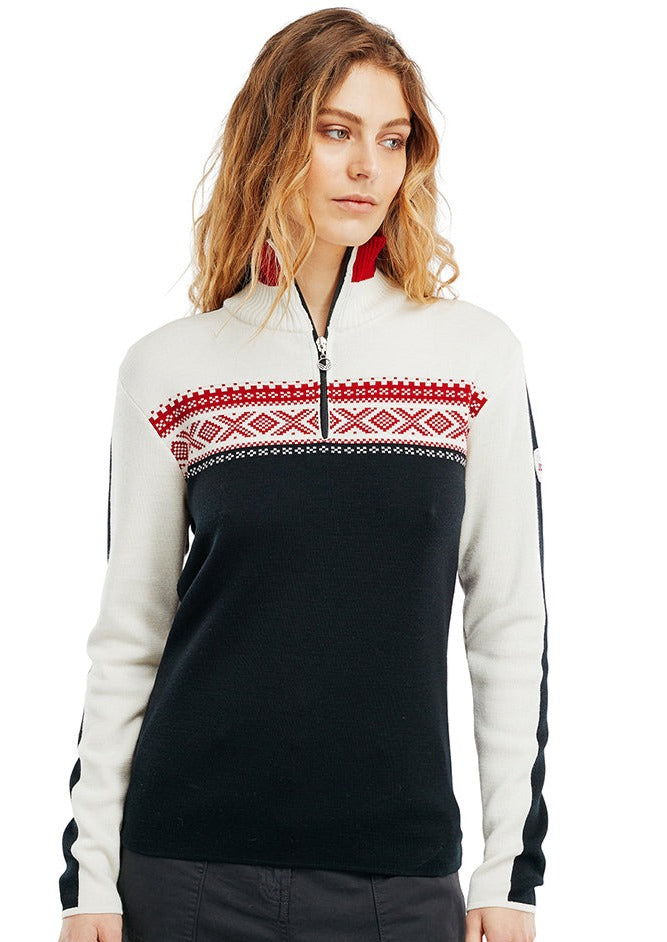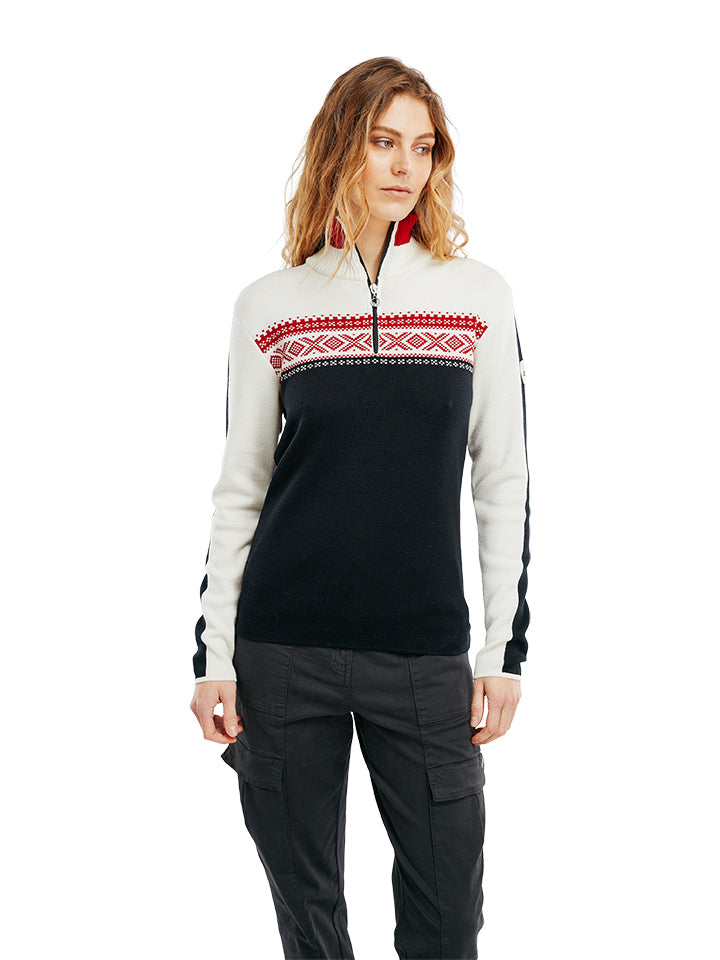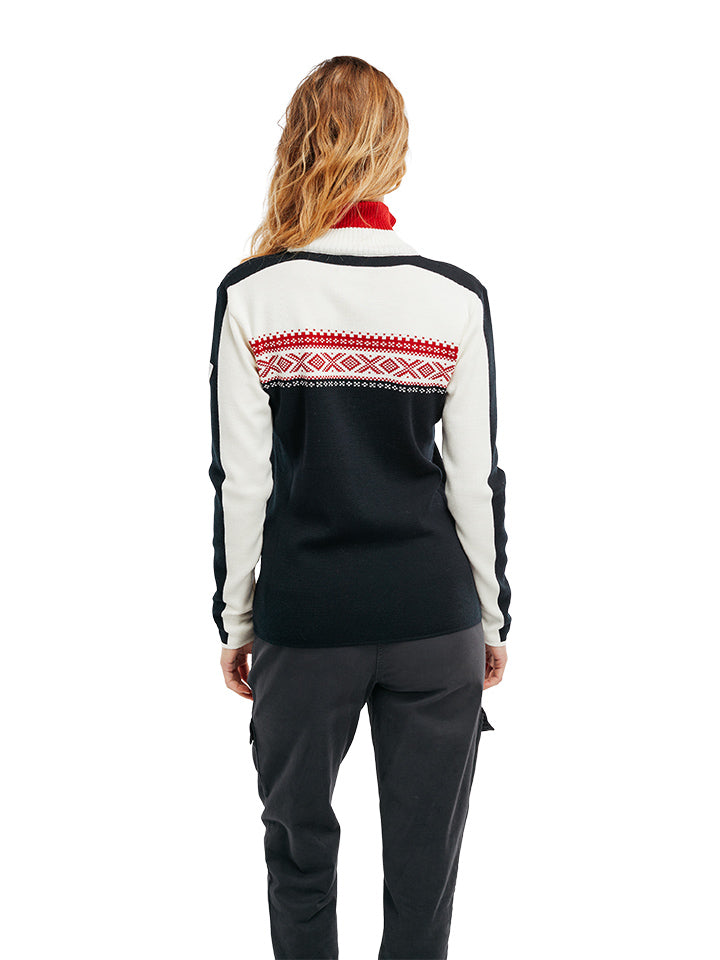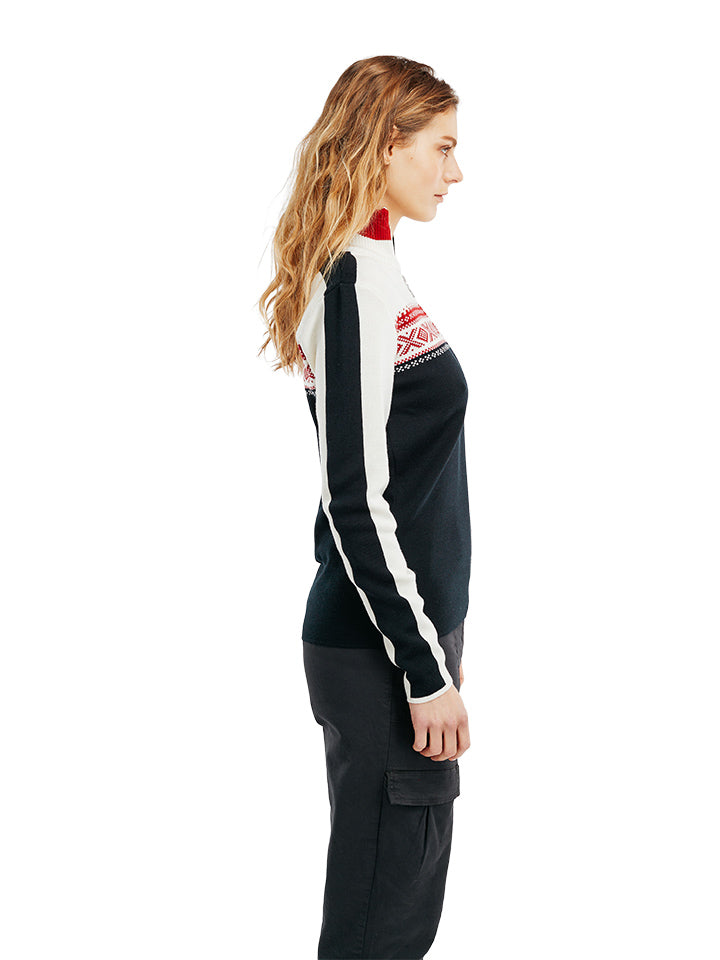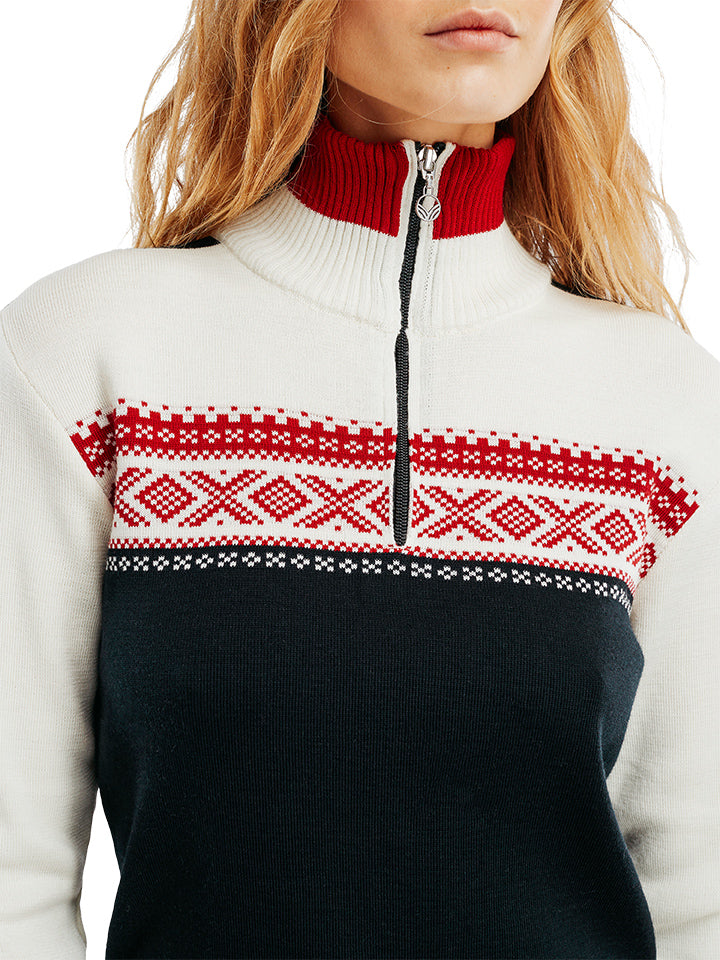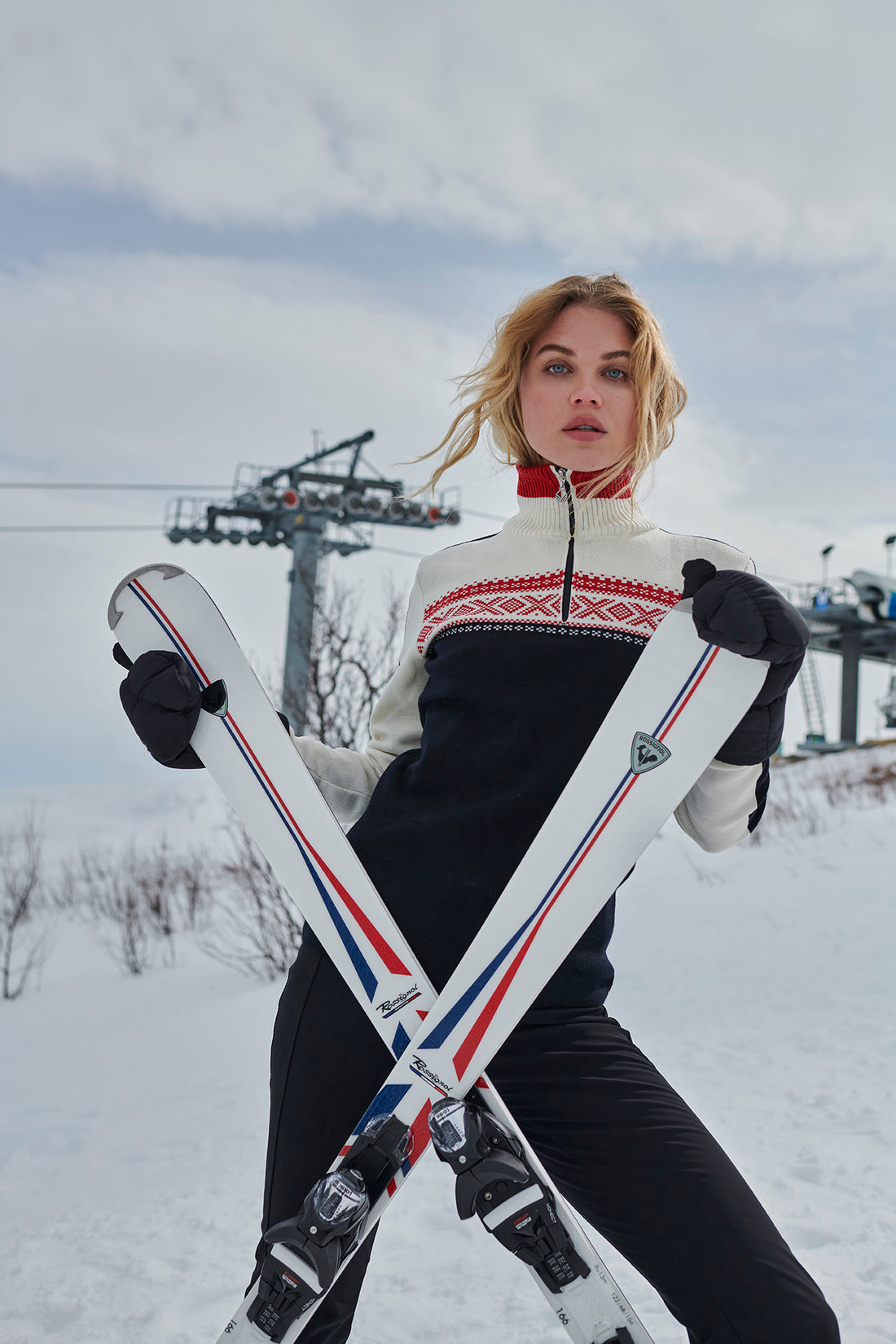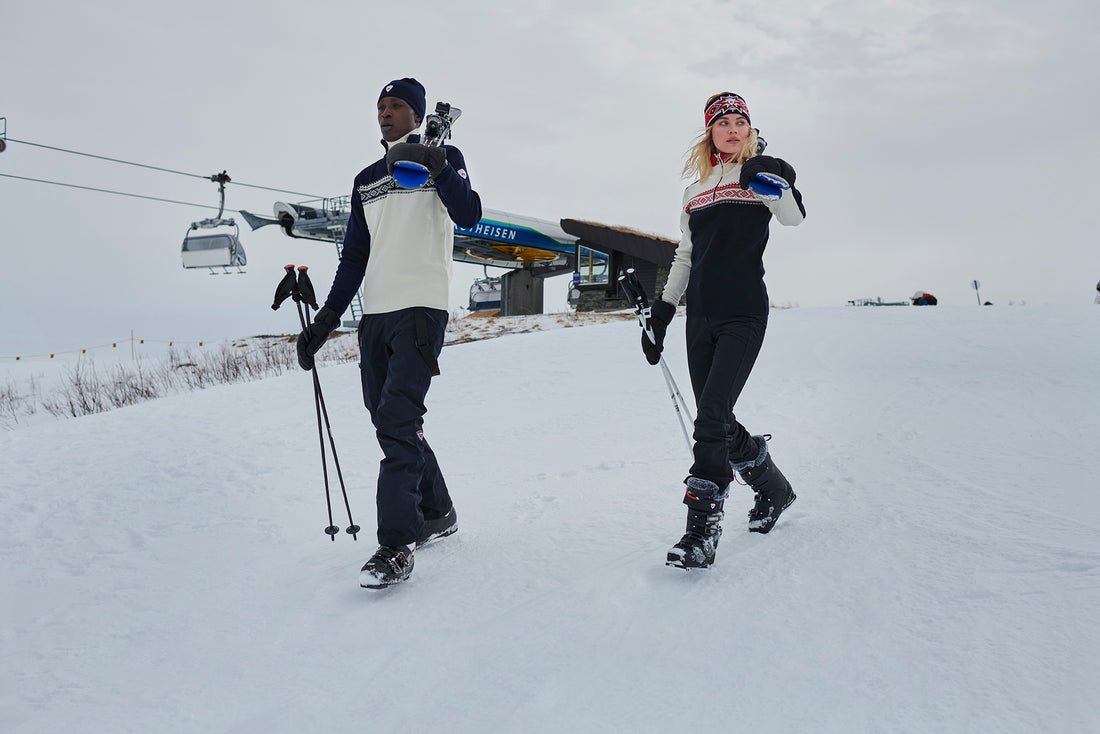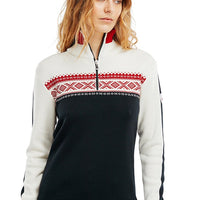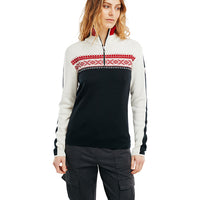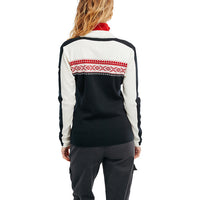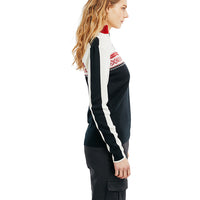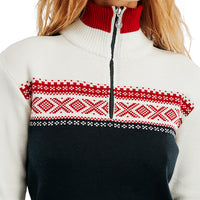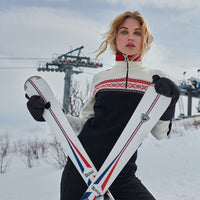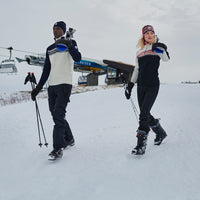 Dale of Norway - Dystingen Women's Sweater - Black
Dale of Norway - Dystingen Women's Sweater
Black/Off White/Raspberry
100% skin soft merino wool 20.5 Micron; J-sleeve; Quarter-zip, high neck; Regular fit; Mid layer, light knit.
The Dystingen merino wool sweater is a sportier and lighter version of our classic Cortina 1956 sweater. Made of 100% skin soft merino wool, the block-colored Dystingen features an updated version of the Cortina pattern, and a contrast-colored high neck with a quarter zip.
The pattern design is from Dale of Norway original 1956 Cortina sweater –  first ever Olympic sweater made for the 1956 Winter Olympics in Cortina d'Ampezzo. The Cortina pattern captures the very essence of Norwegian tradition and has become one of Norway's most beloved patterns. 
Dystingen is named after one of the mountains surrounding the Dale village. At 999 meters above sea level, the Dystingen mountain is one of the tallest in the area.
Super wash merino wool is one of the finest wool qualities available. It comes from merino sheep that live in a warm climate. This merino has very fine and long staple fibers, giving a very smooth next-to-skin comfort. The superior quality merino wool is animal-friendly and naturally, mulesing-free.
Machine wash using wool-cycle and wool soap.
Click here to view the Dale of Norway size charts.