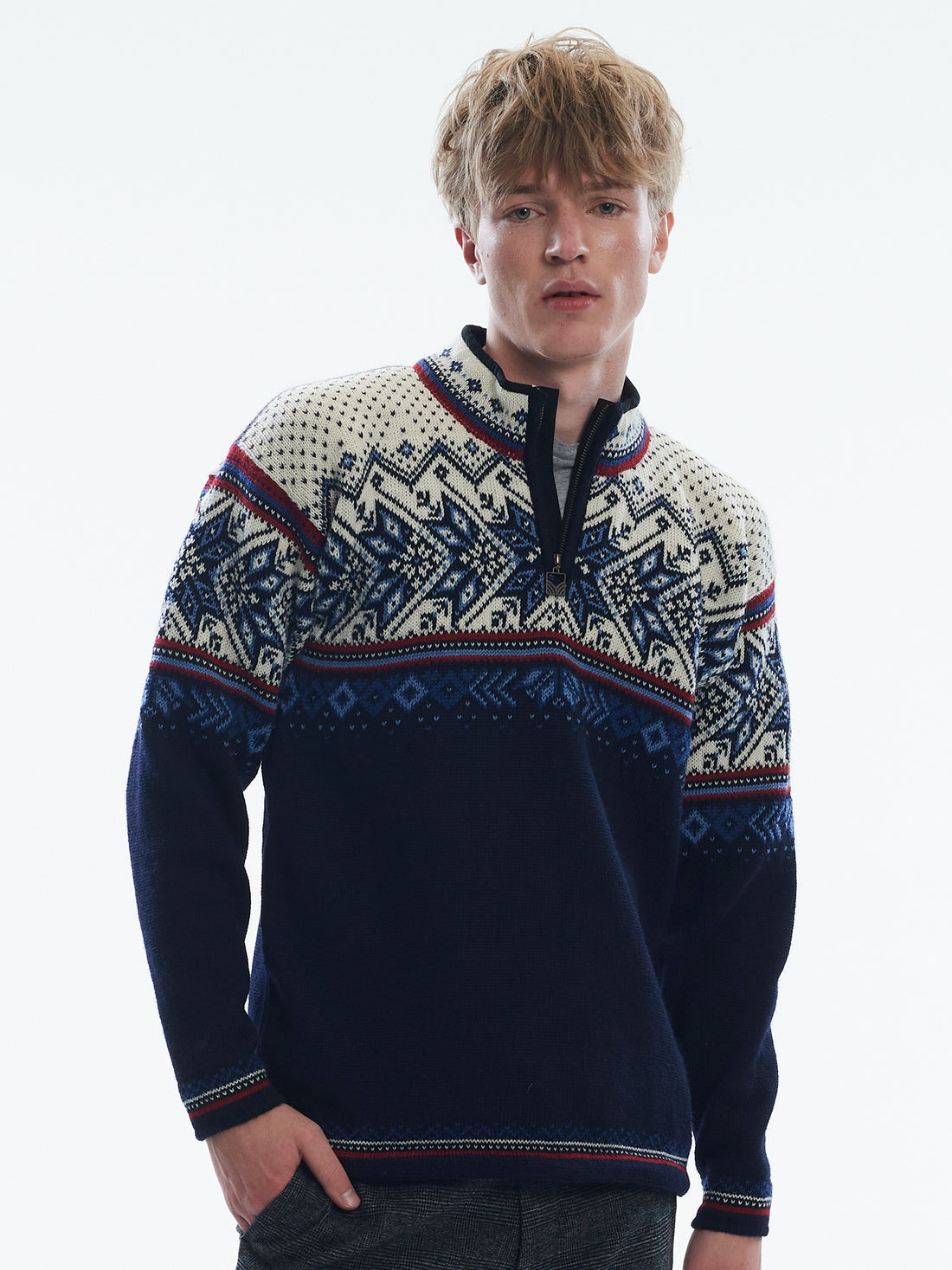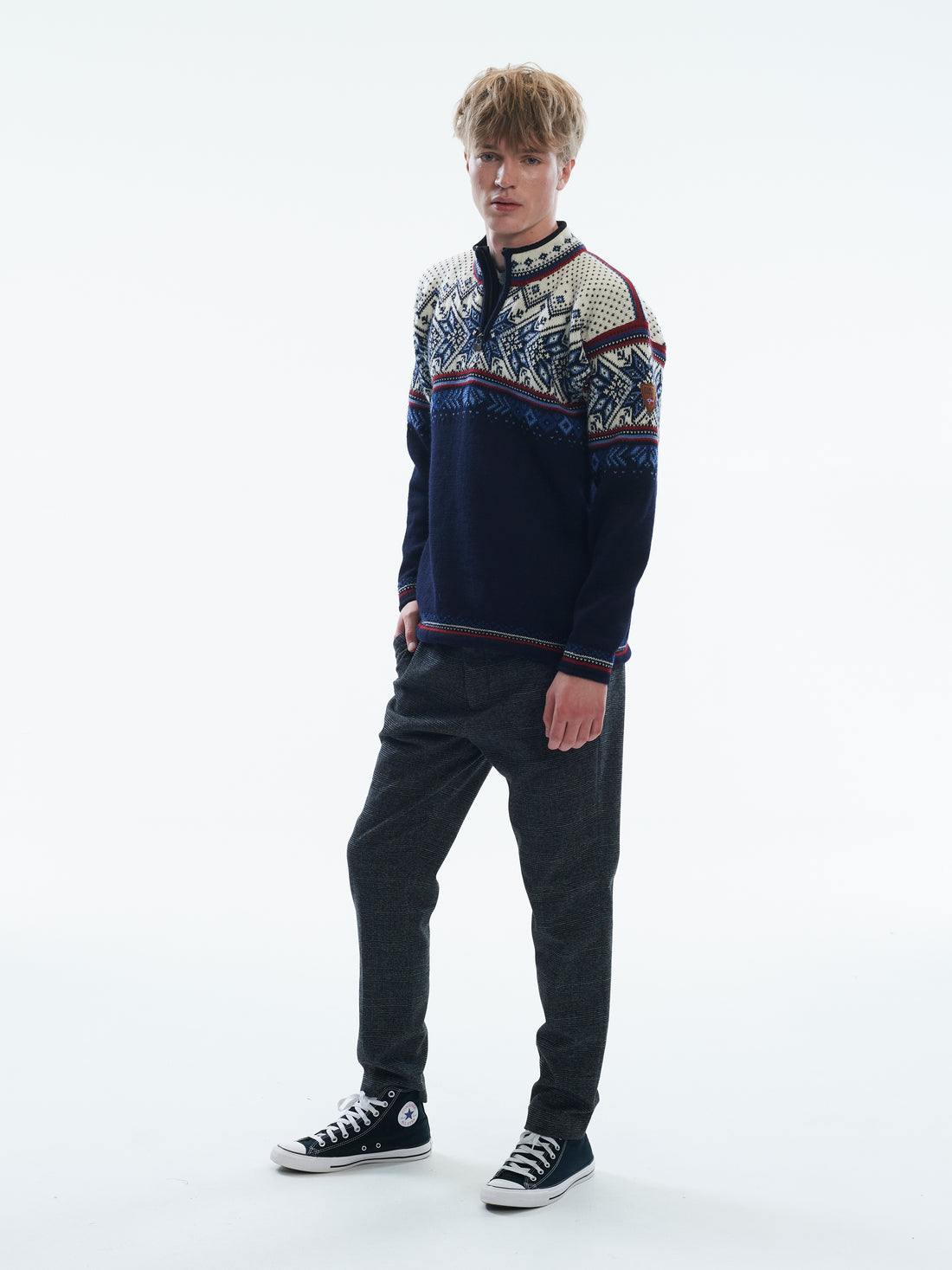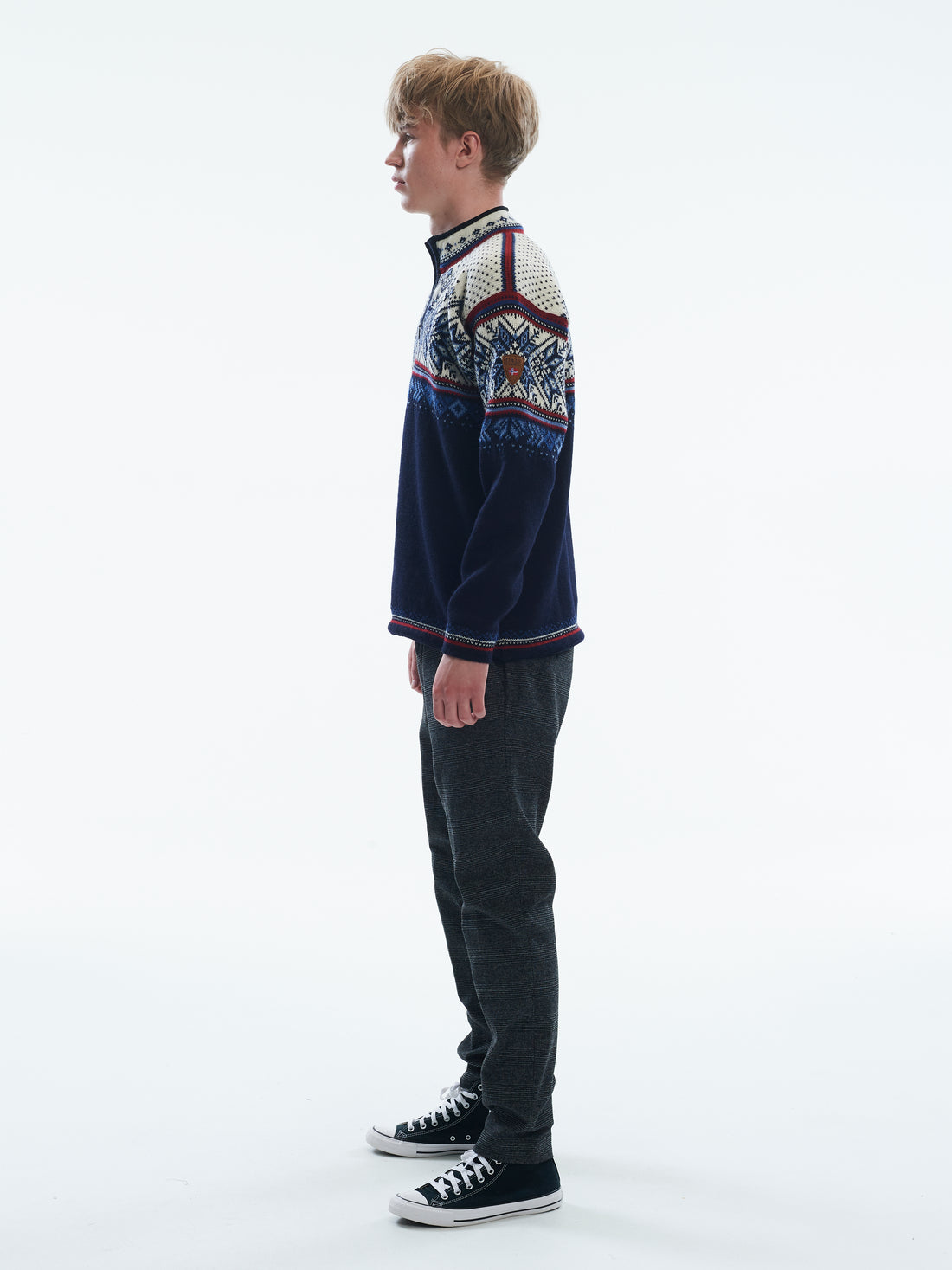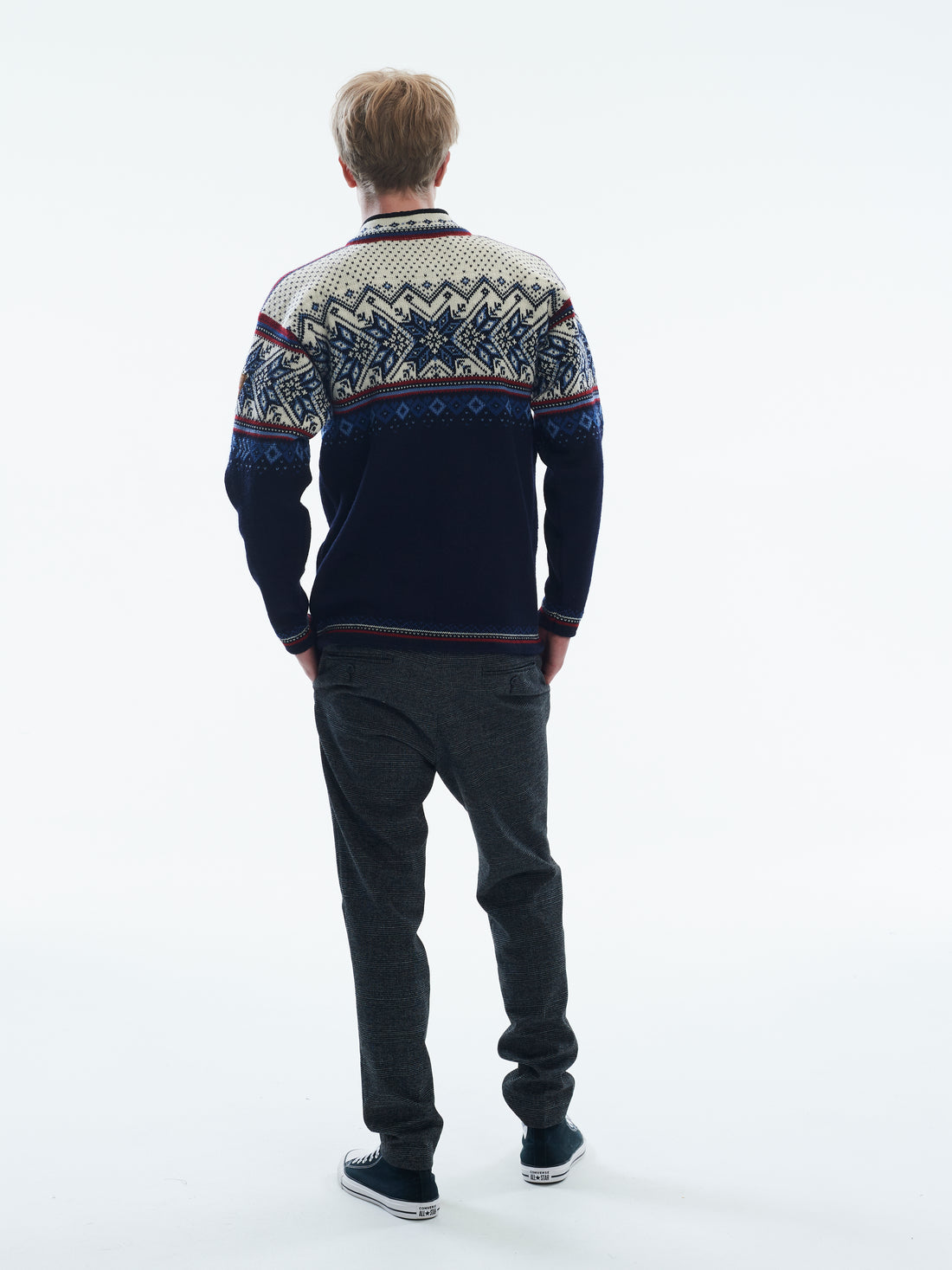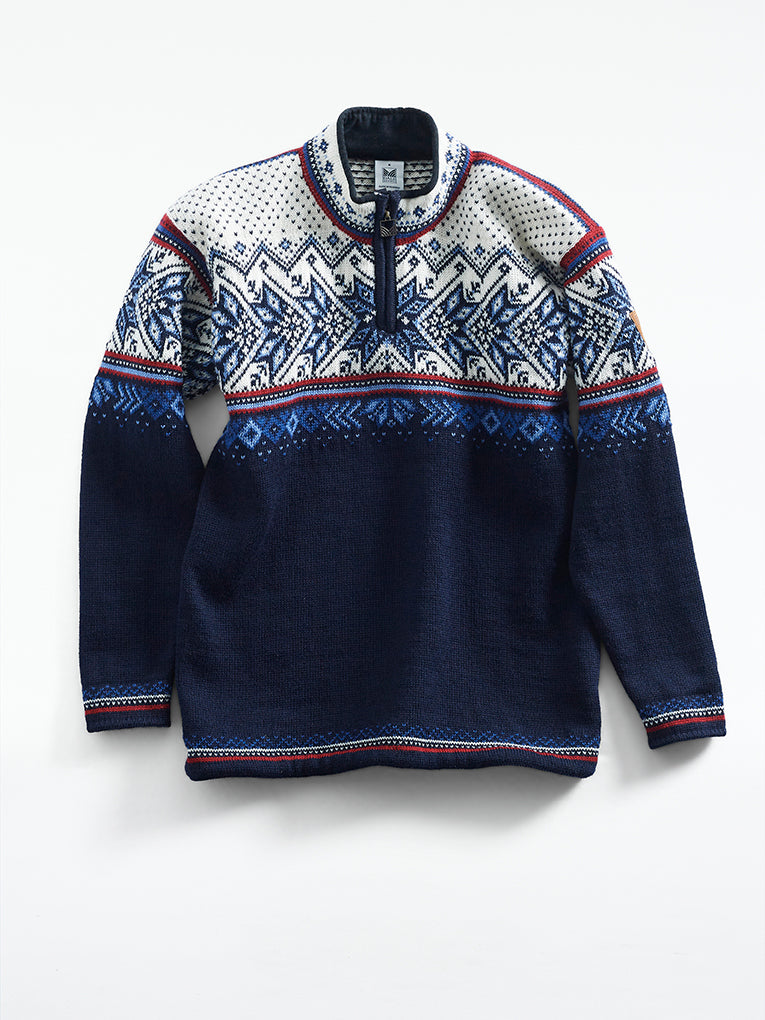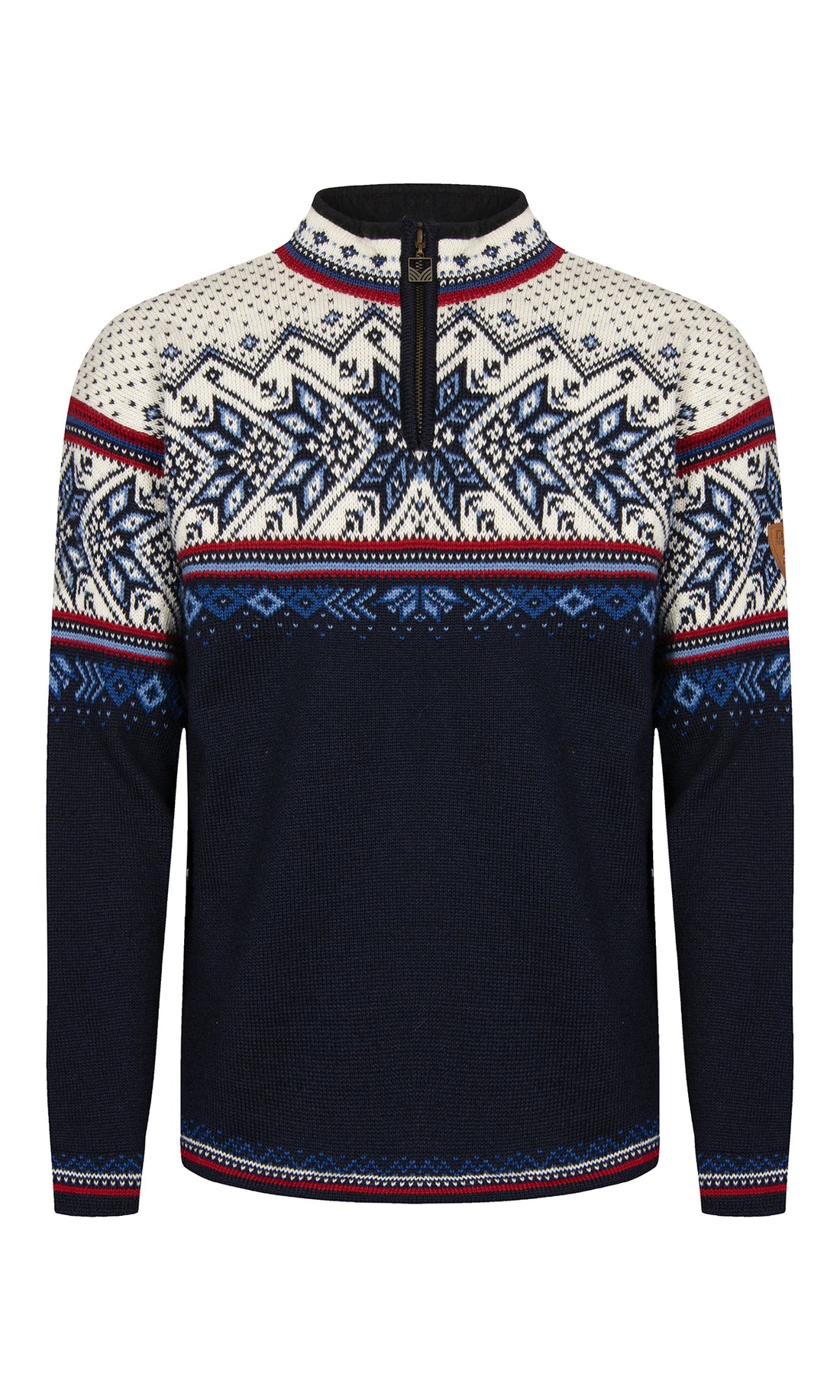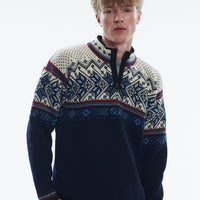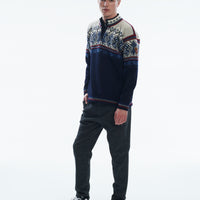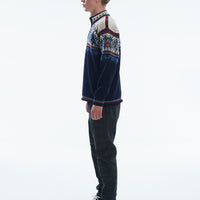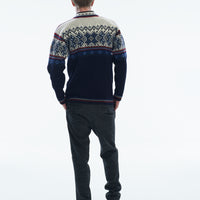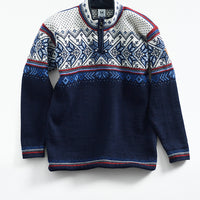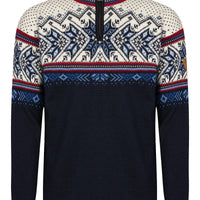 Dale of Norway - Vail Unisex Sweater - Navy
Dale of Norway - Vail Unisex Sweater 
Midnight Navy/Red Rose/Off White/Indigo/China Blue
This design was originally made for the Alpine World Championships in Vail, Colorado and quickly became a bestseller. The design is based on the traditional Norwegian eight-petal rose pattern and features decorative winter elements creating an authentic winter sports look. Made from 100% medium weight long lasting Norwegian wool in a durable 2-ply knit and features a drawcord at the hem to adjust fit. Sweater is regular fit with T-sleeve, quarter-zip and medium high neck. Neckline in skin soft fleece. Matching Vail hat. 
Machine washable with wool wash.
Click here to view the Dale of Norway size charts.