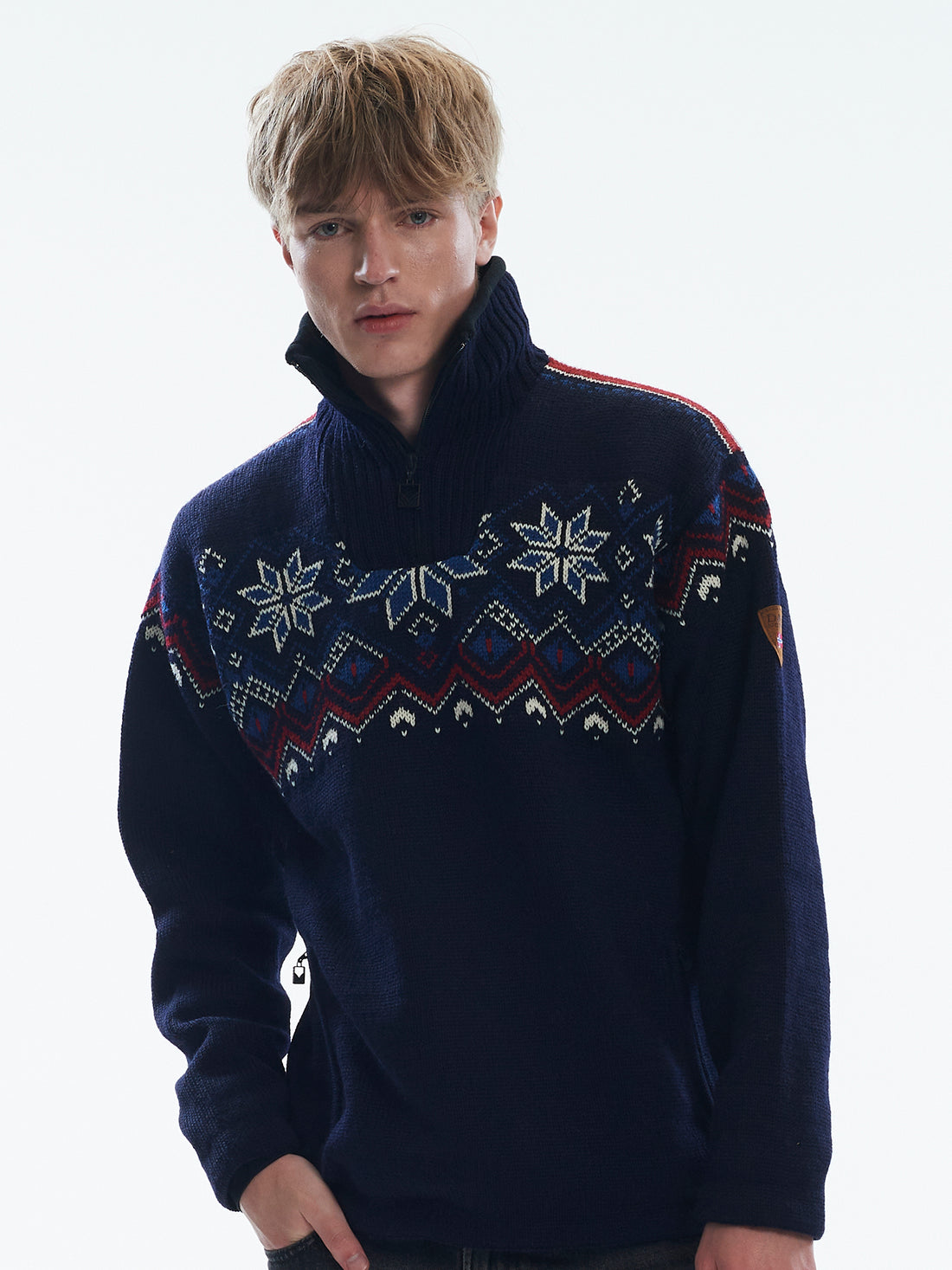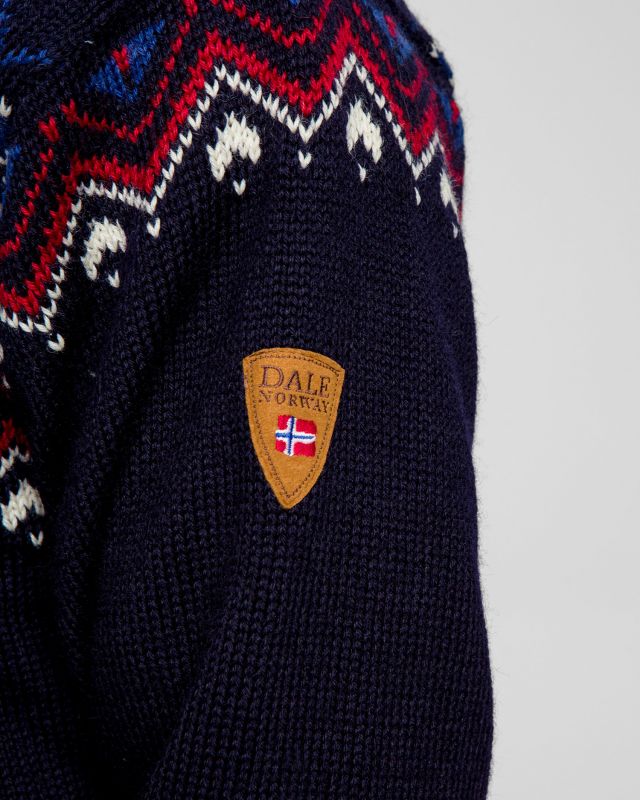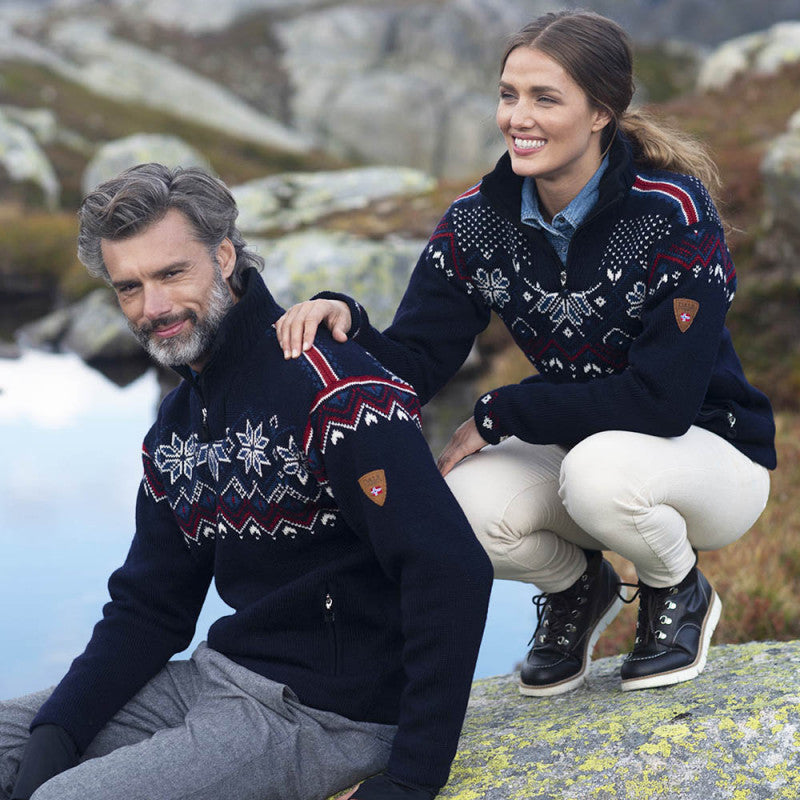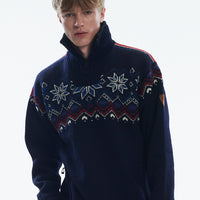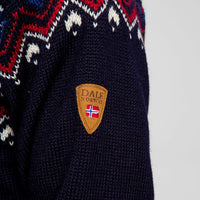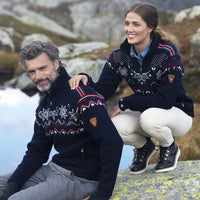 Dale of Norway - Fongen Weatherproof Men's Sweater - Navy
Dale of Norway - Fongen Weatherproof Men's Sweater - Navy
Navy/Off White/Red Rose/Indigo
This sporty and waterproof sweater has a breathable windproof liner, water-repellent 100% long-lasting Norwegian wool and soft cuffs with thumb holes. Inspired by the pattern from the famous Selby-Mitten it's named after the highest mountain in the Selbu area. The sweater is stain resistant and had two zippered pockets in front.
Hand wash with wool soap.
Click here to view the Dale of Norway size charts.