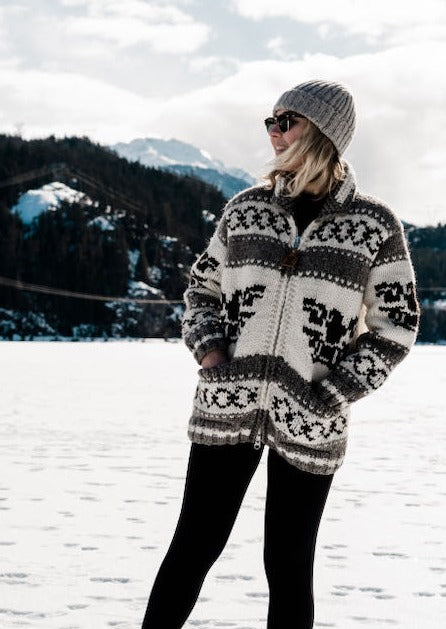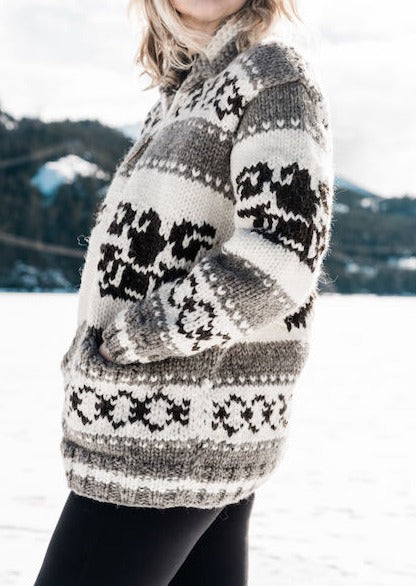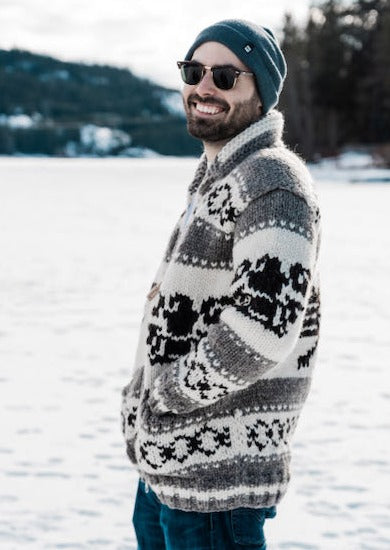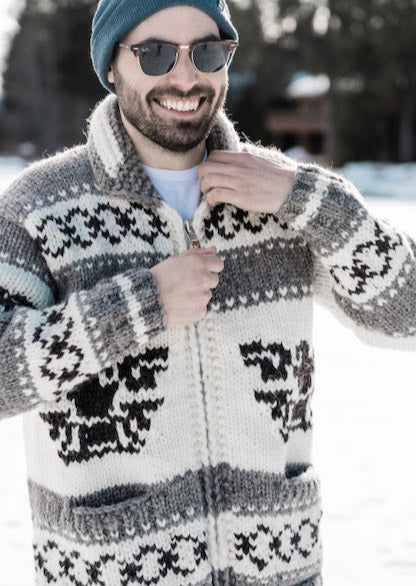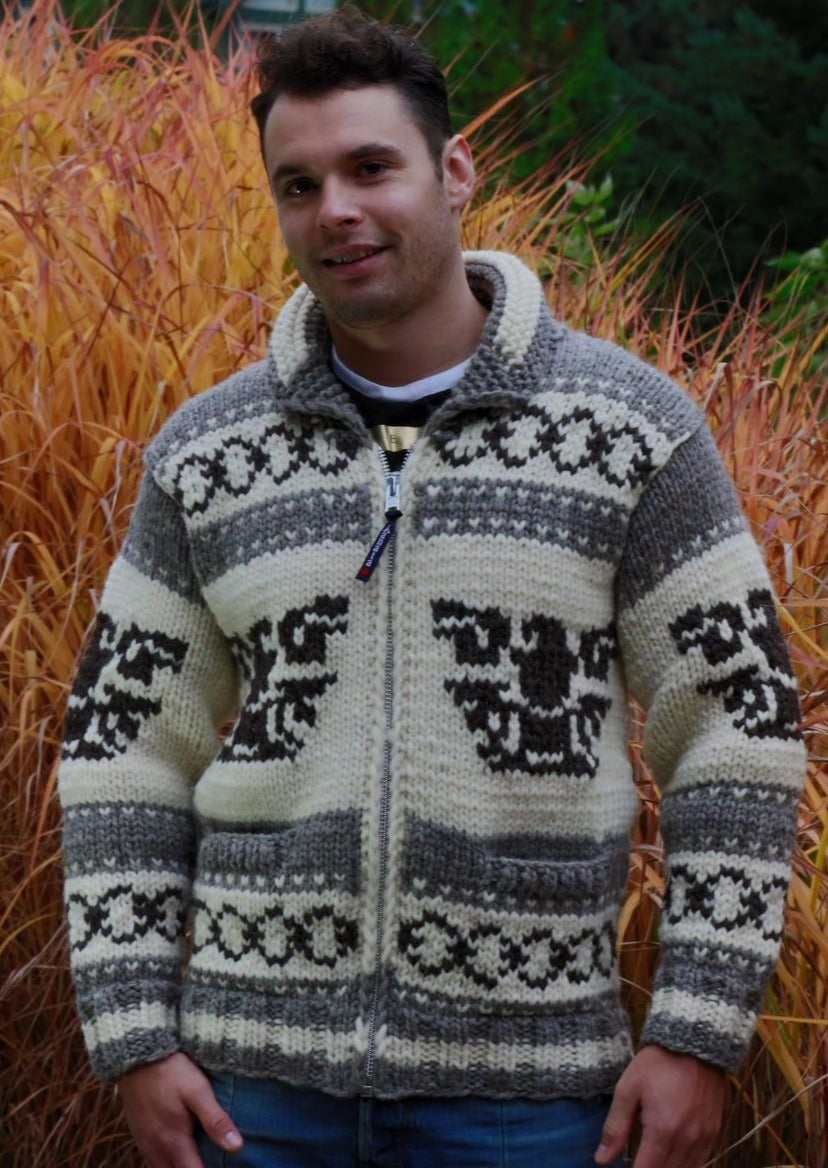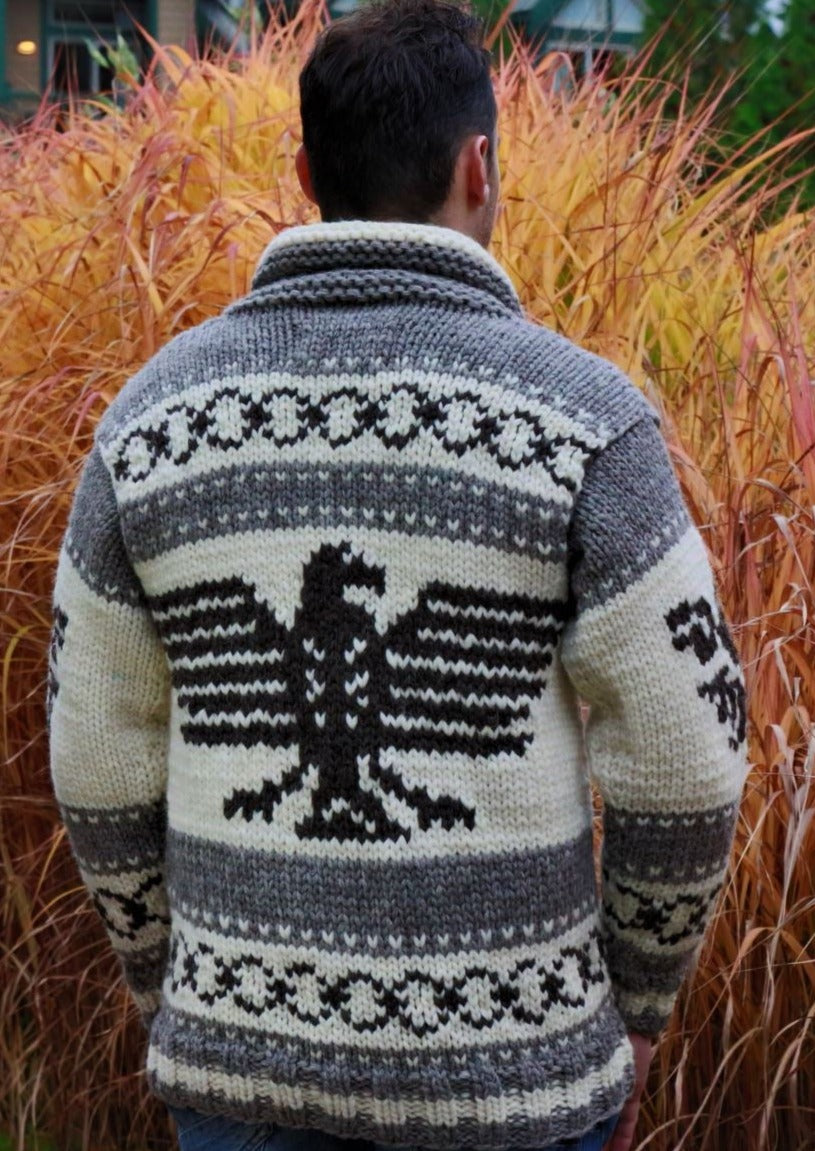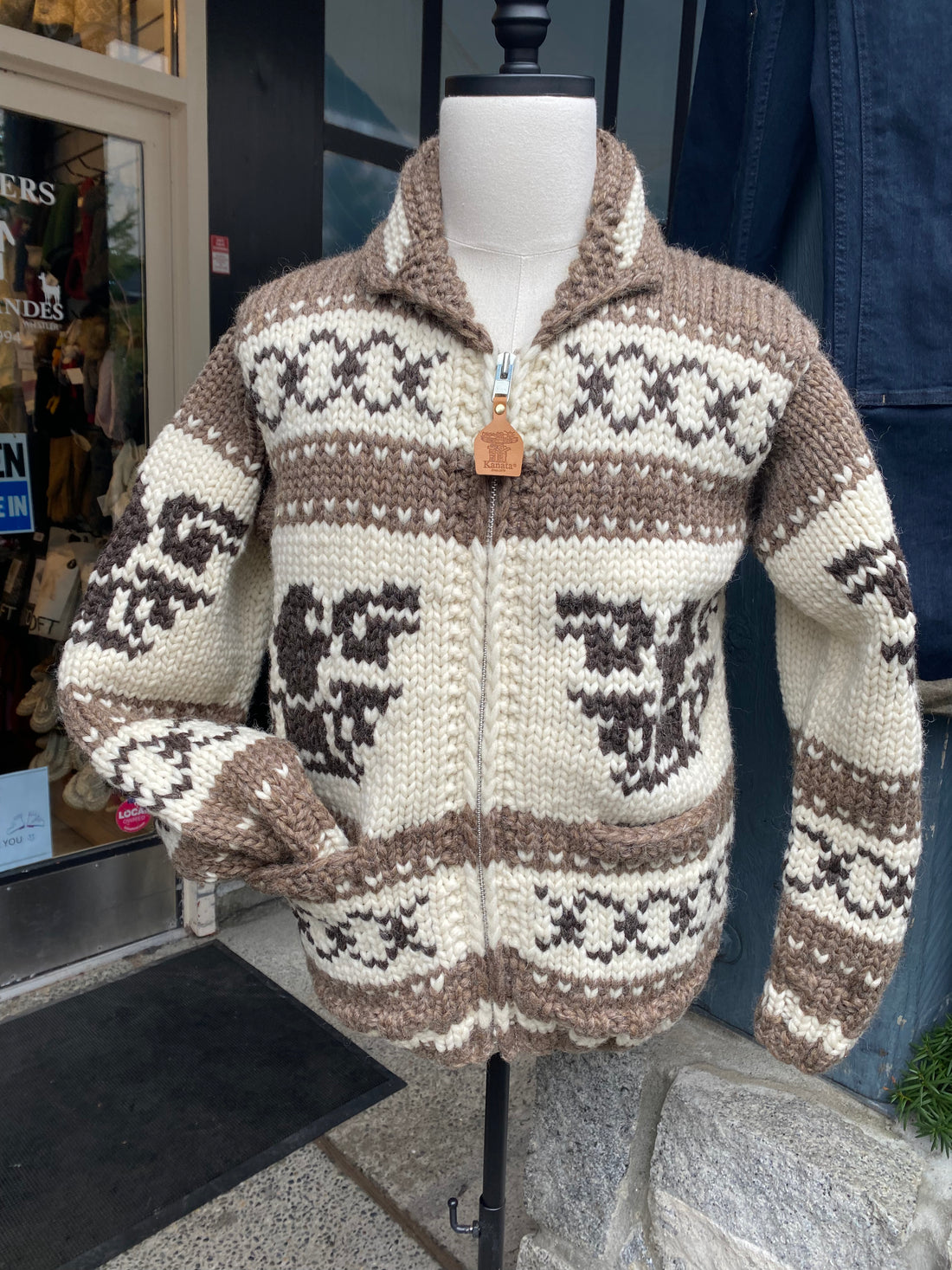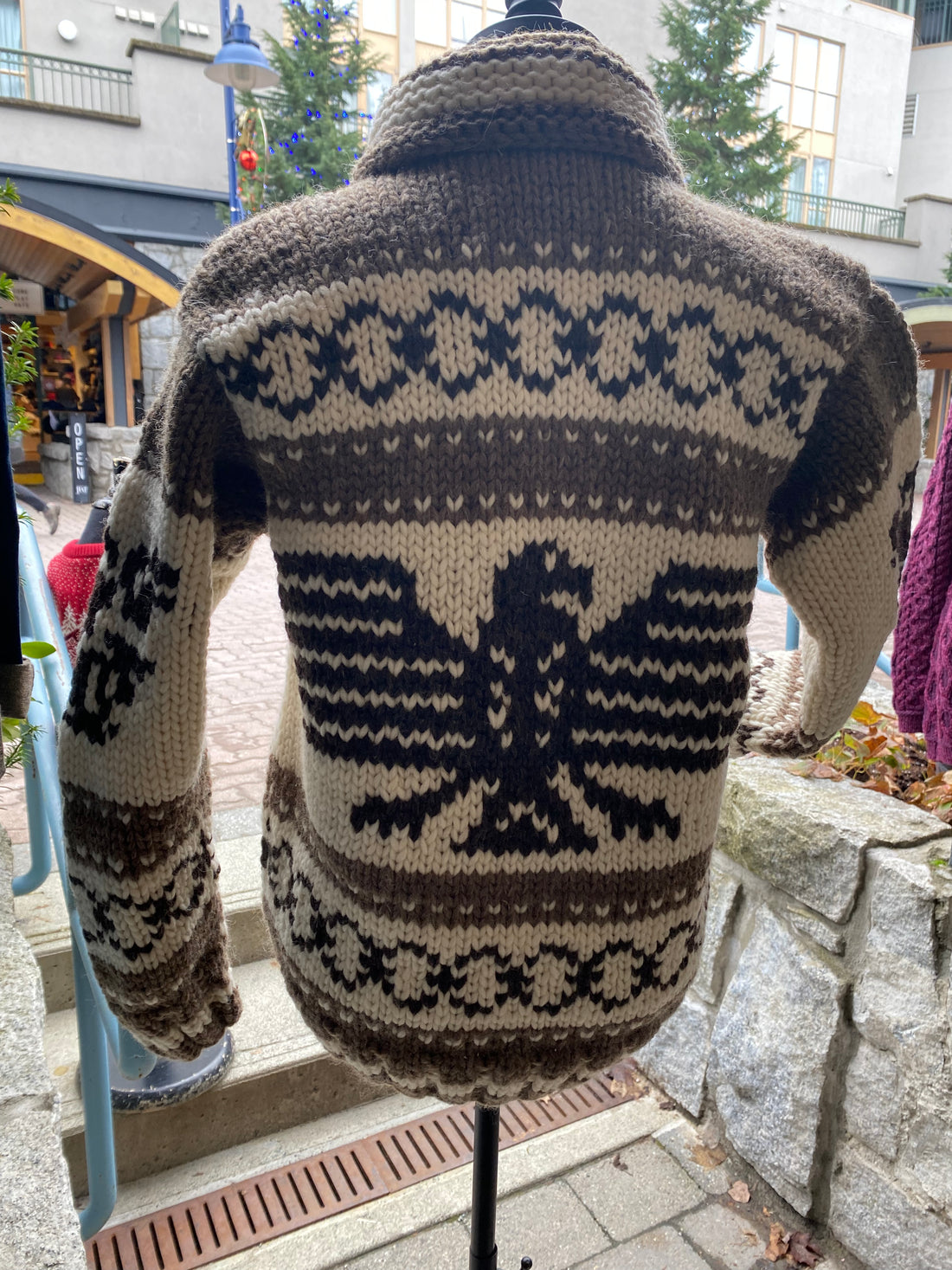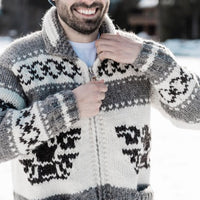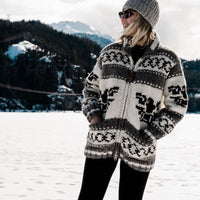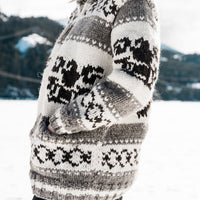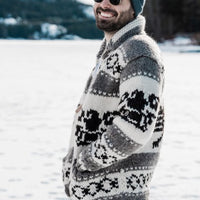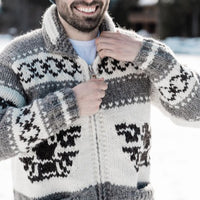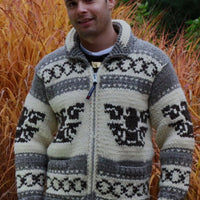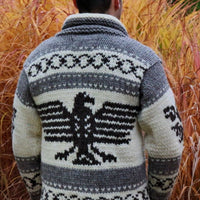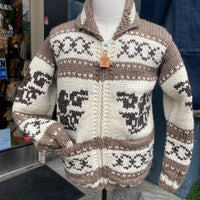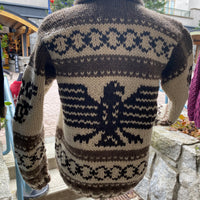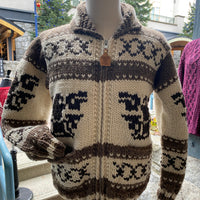 Cowichan Sweater Design - Eagle
Cowichan Sweater Design - Eagle 
In brown tones
Full zip
Our next shipment of this style will arrive at the end of November 2023, ready to send to you early in December.

These sweaters are Cowichan-inspired & handmade right here in British Columbia.
Cowichan is Canada. For over 150 years, the native Coast Salish people of Vancouver Island created these distinctively patterns for hand-knitted sweaters.

Amos & Andes, The Whistler Sweater Shop is Keeping Canadian tradition alive by finding local hand knitters to produce the designs for you.  If you know of any Indigenous people who would like to knit for us, please send them our way. 
When choosing which size is best for you please consider measuring your chest circumference under your arms, adding 4 to 6 inches for comfort and referring to the sizes below.
38=XS
40=S
42=M
44=M/L
46=L
48=L/XL
50=XL
52=XXL
Click here to view the Cowichan size charts.