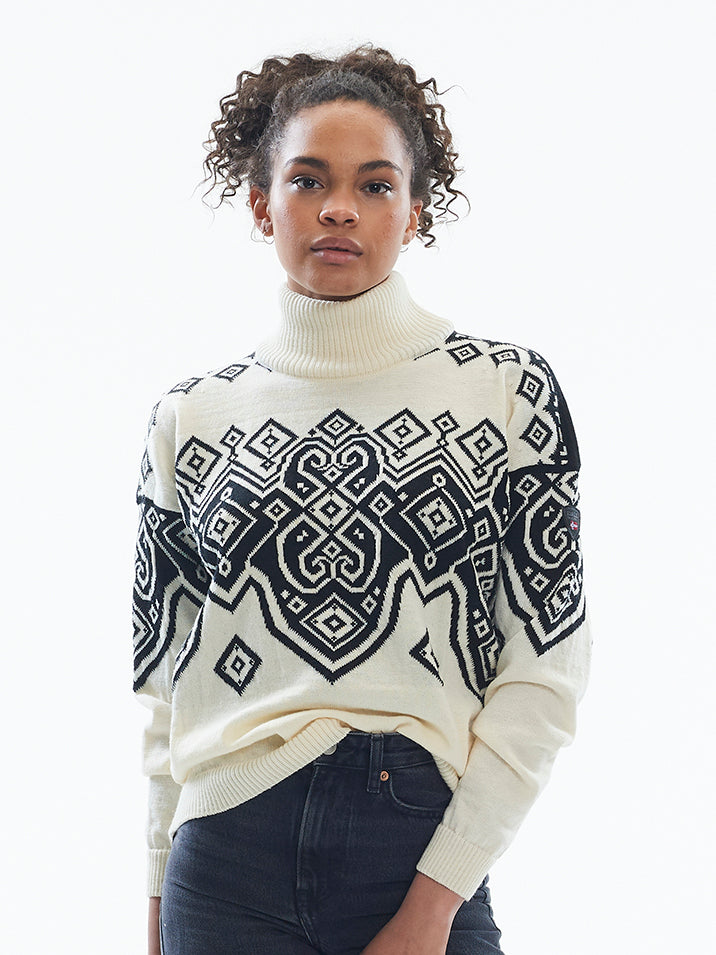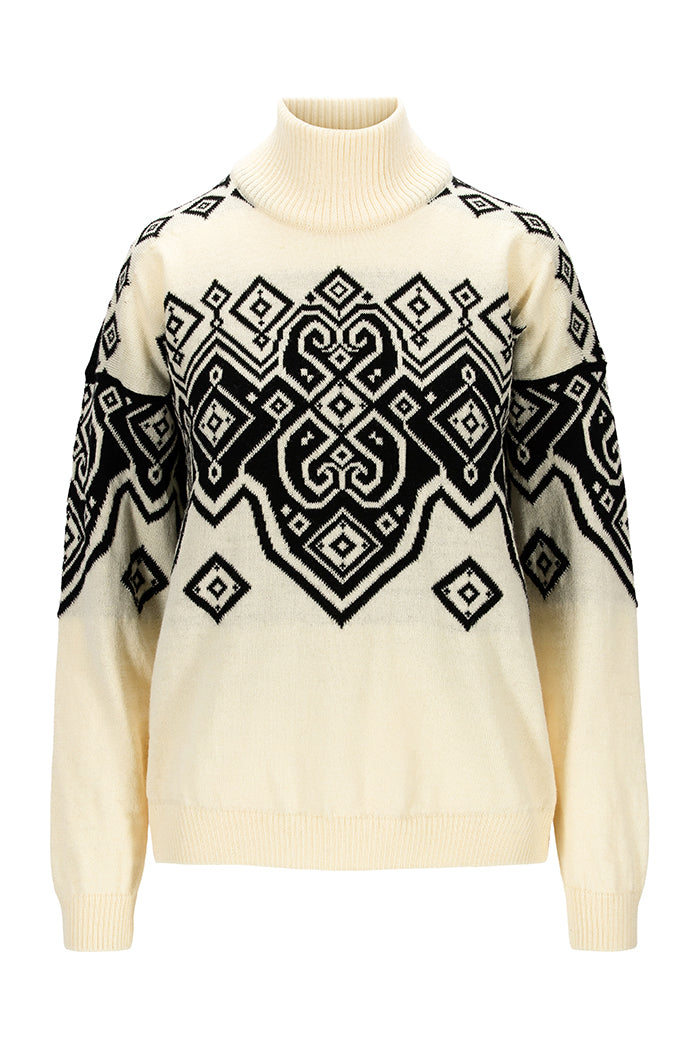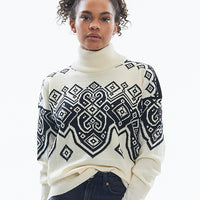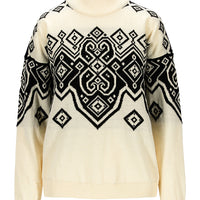 Dale of Norway - Falun Heron Women's Sweater - Off White
Dale of Norway - Falun Heron Women's Sweater
Off White/Black
100% fine Norwegian wool, Heron 30.5 micron; Loose fit; Mid layer, regular knit; Neckline in skin soft merino wool; T-sleeve; High neck.
The Falun Heron shares its inspiration and pattern design with its sibling, the Falun alpaca/wool sweater: Details taken from 1993 Falun World Championships sweater are stylized and amplified, inspired by times when modern technology made big patterns possible. 
This Falun sweater is made with a freshly developed Norwegian wool quality Heron. This yarn offers incredibly lightness and a unique, crisp look. The fit is young and roomy, with shorter front and slightly longer back. 
Machine wash using wool-cycle and our wool wash.
Click here to view the Dale of Norway size charts.