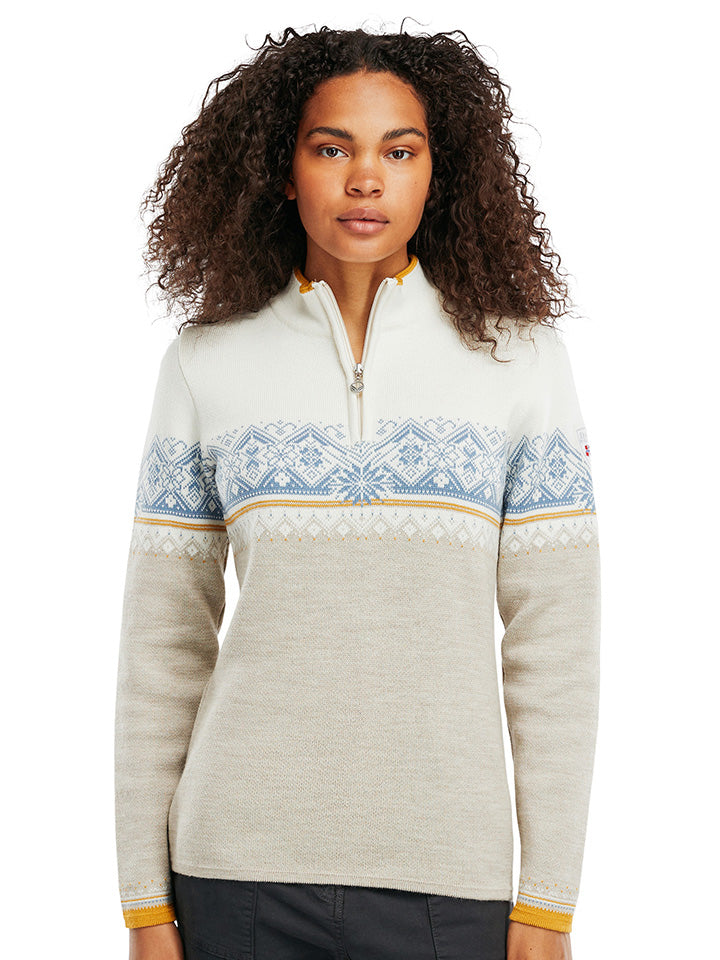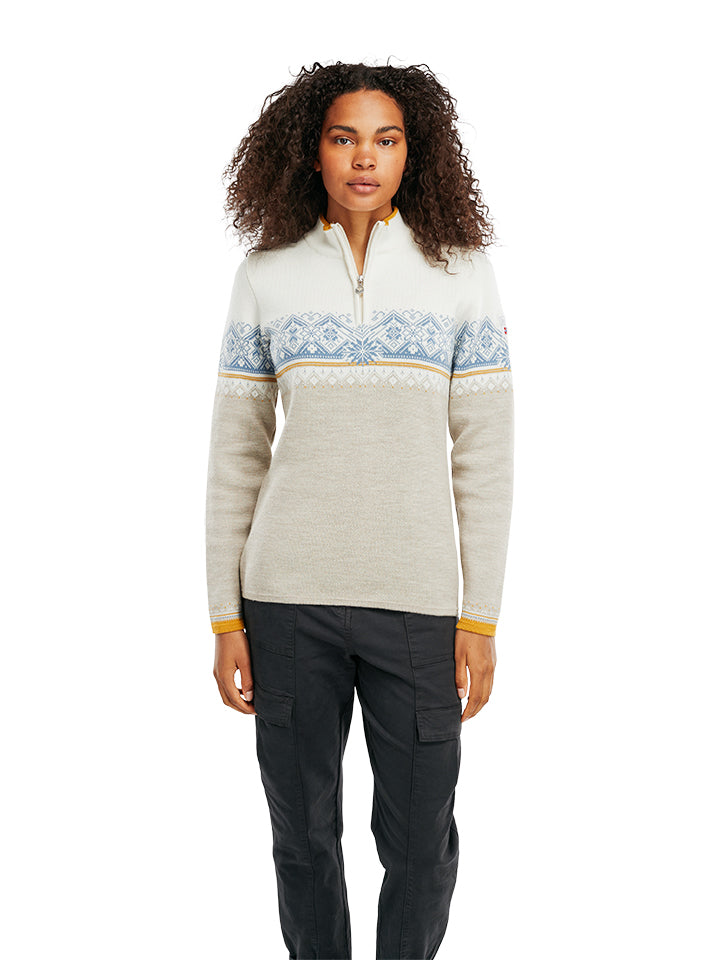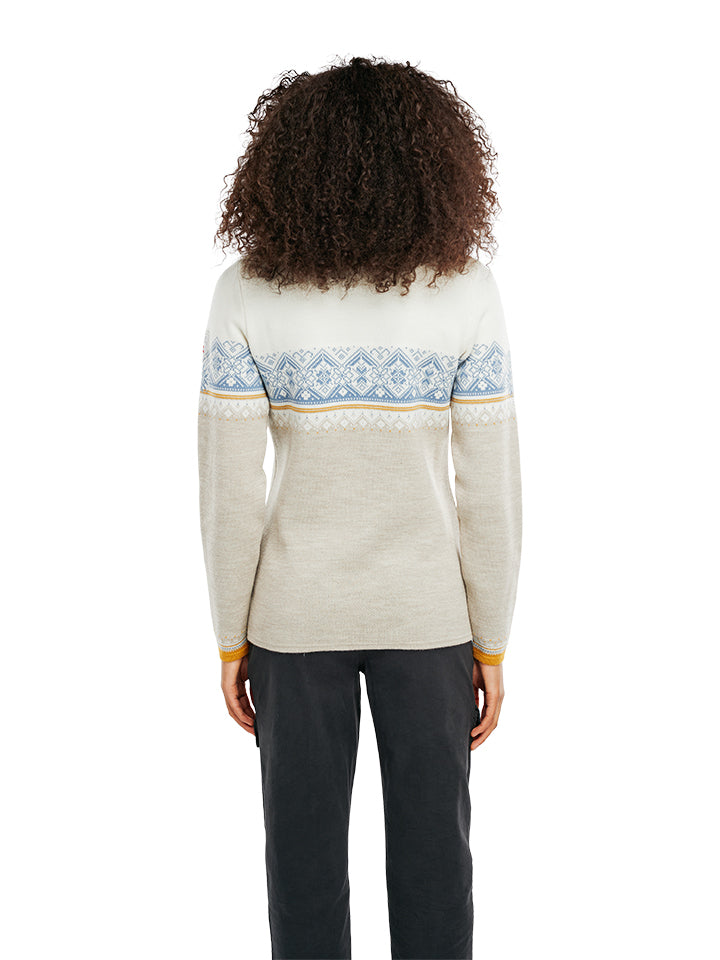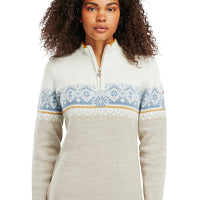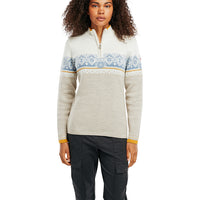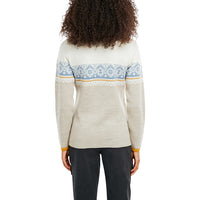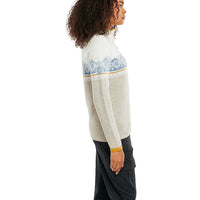 Dale of Norway - Moritz Women's Sweater - Sand
Dale of Norway - Moritz Women's Sweater
Sand/Off White/Blue Shadow
100% skin soft merino wool; Zefir 20.5 micron; Regular fit; Mid layer, regular knit; J-sleeve; Quarter-zip, medium high neck.
A best-selling design based on the original St. Moritz World Ski Championship sweater. This sweater has a sporty, feminine fit and is made from 100% skinsoft Merino wool. Dale of Norway's innovative Comfort Knit technology gives this sweater a comfortable feel with a slight stretch.
Matching Moritz hat, headband and Moritz kid's sweater.
Machine washable.
Click here to view the Dale of Norway size charts.