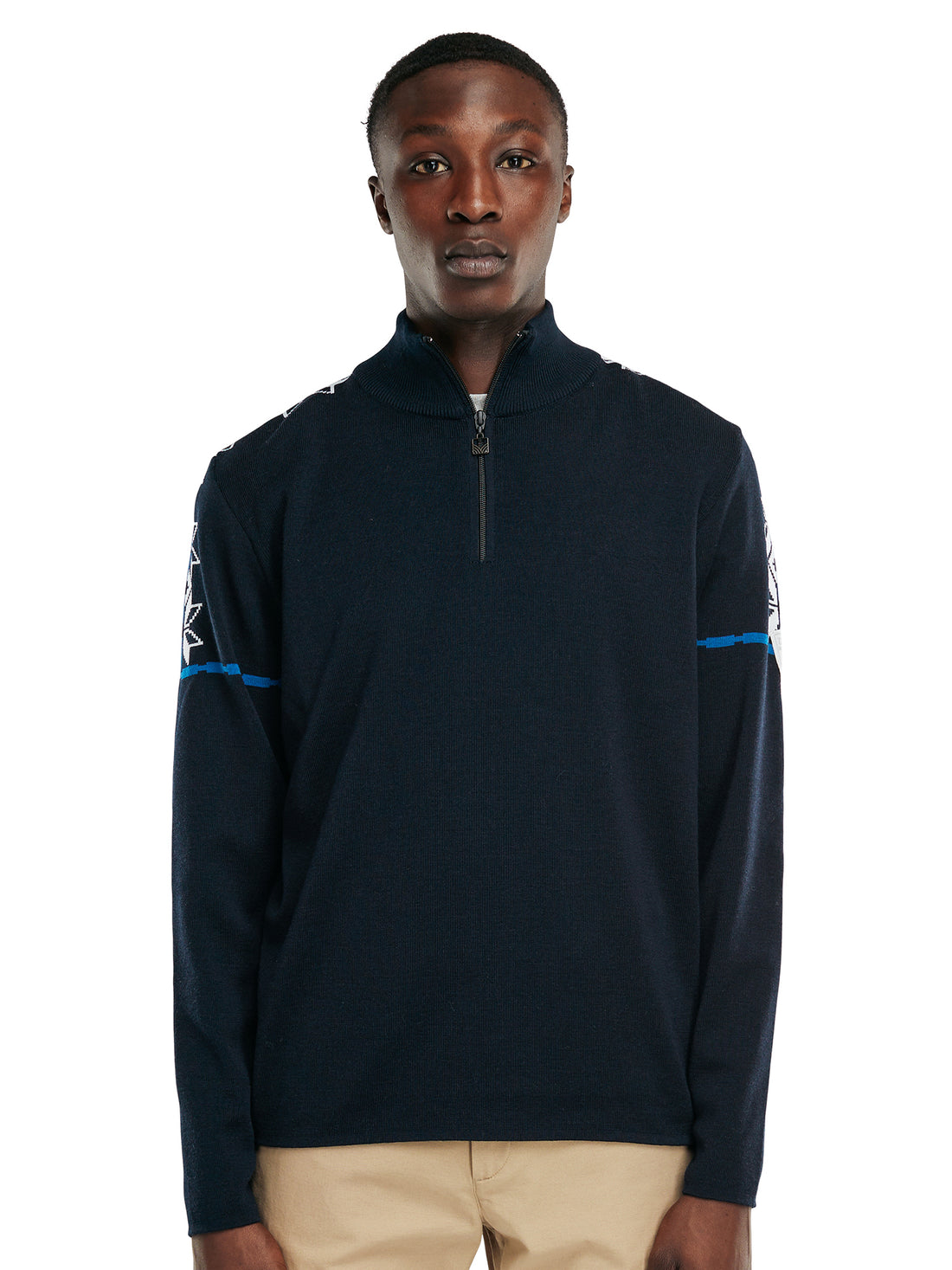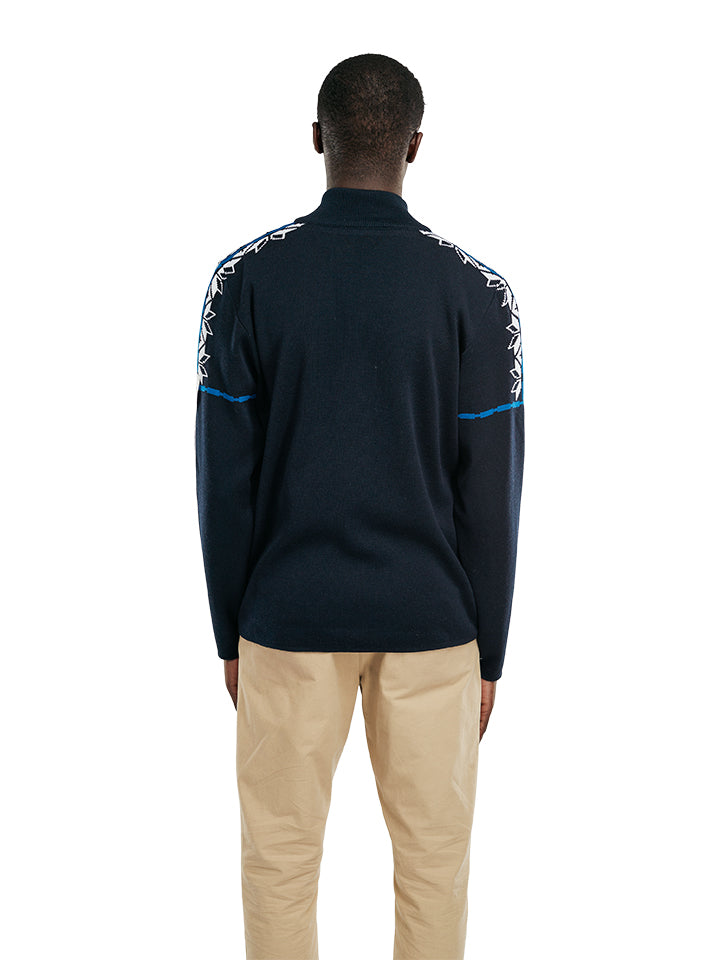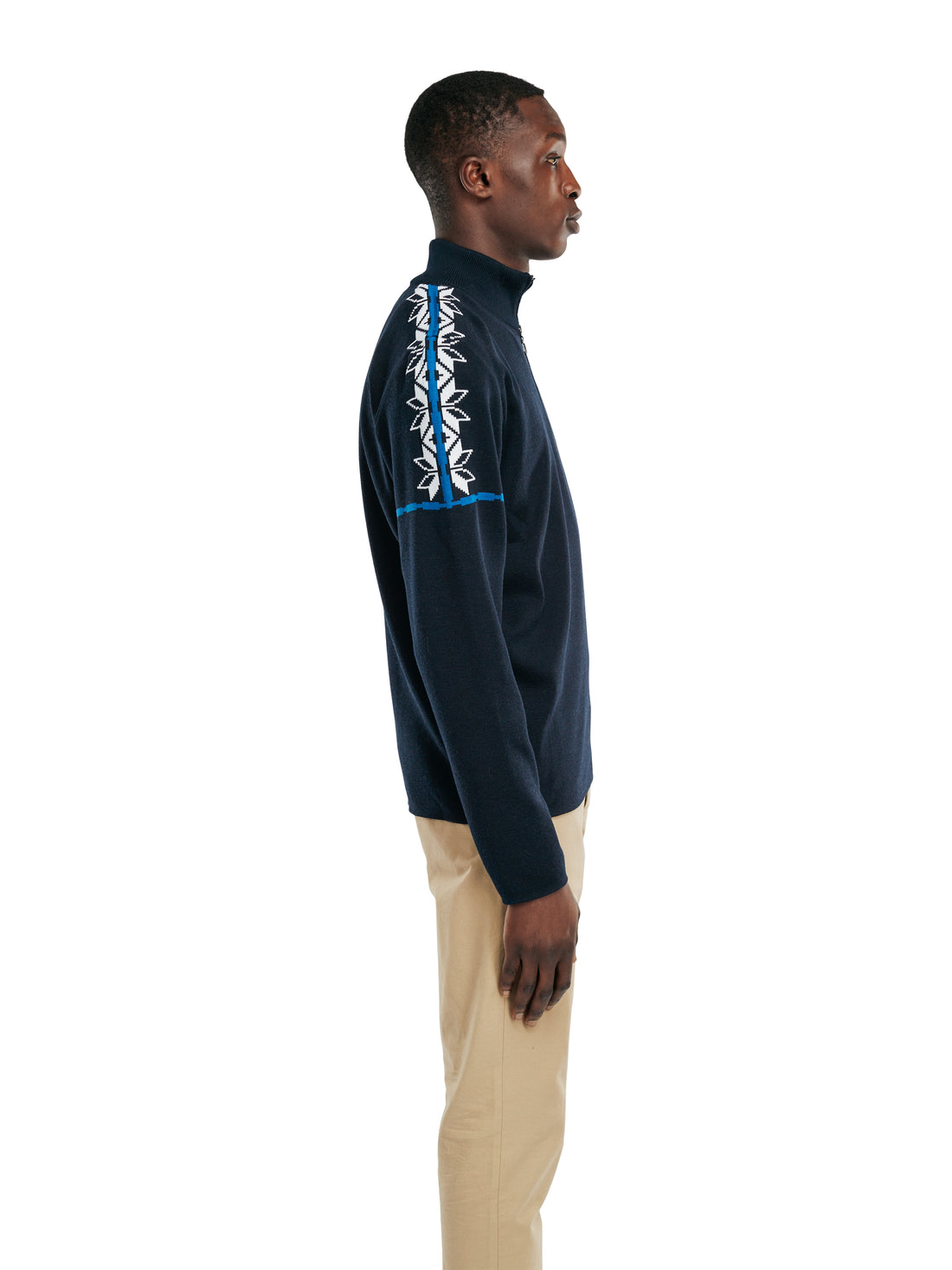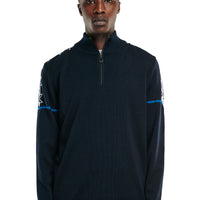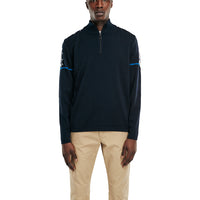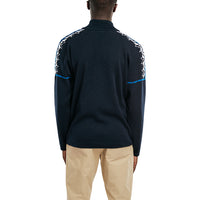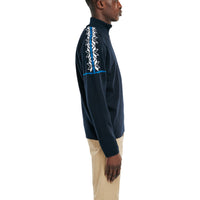 Dale of Norway - Mt. Blatind Sweater - Navy
Dale of Norway- Mt. Blatind Sweater - Navy
Navy/White/Ultramarine
The Mount Blatind is a sporty sweater made of 100% skin soft extra-fine merino wool. The merino wool sweater features a comfortable high neck with a quarter zip. A refined version of the classic Norwegian eight-petal rose adorns the shoulders and brings hints of snow crystals and winter stars to the design.
Machine wash using wool-cycle and wool soap.
Click here to view the Dale of Norway size charts.