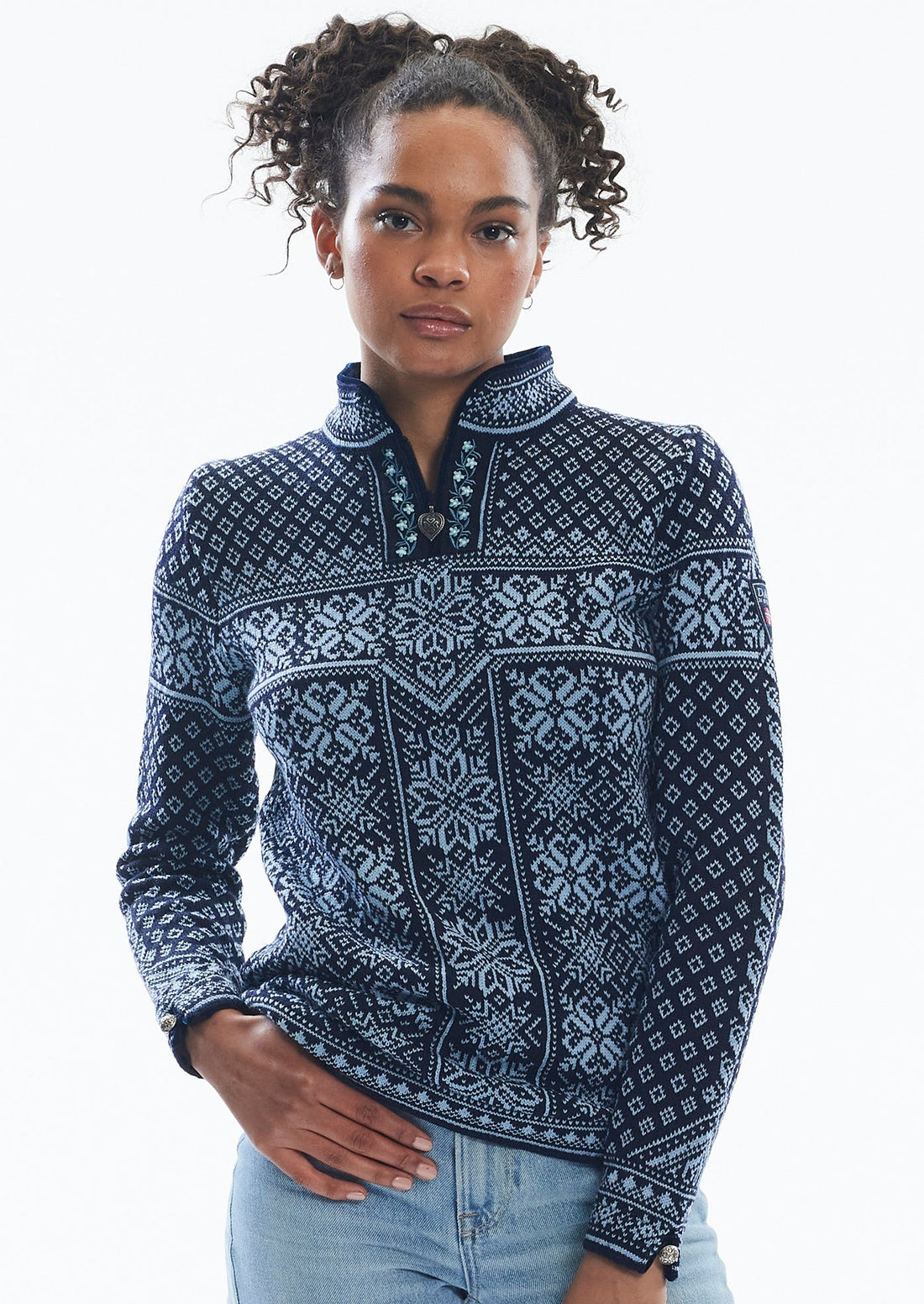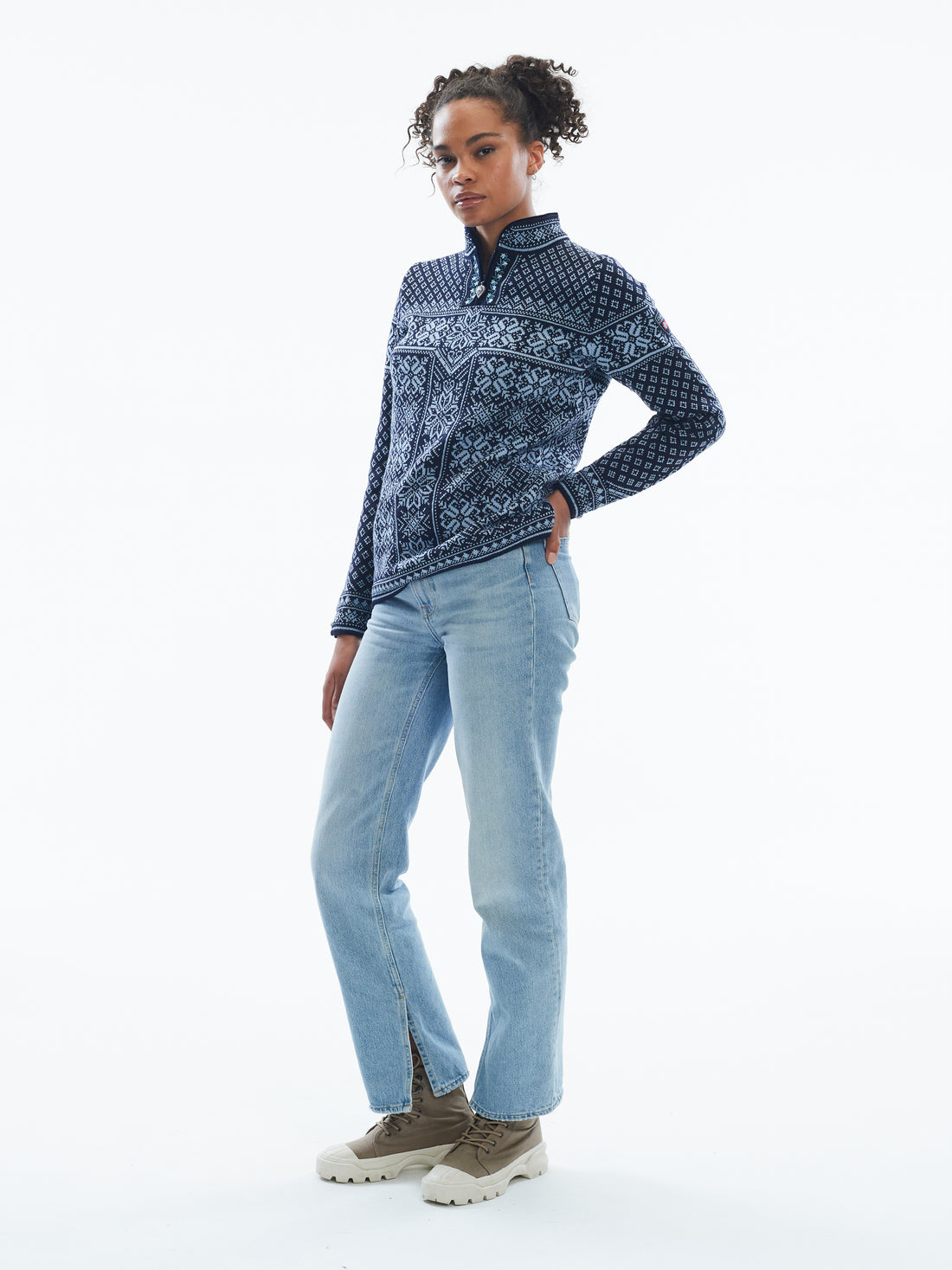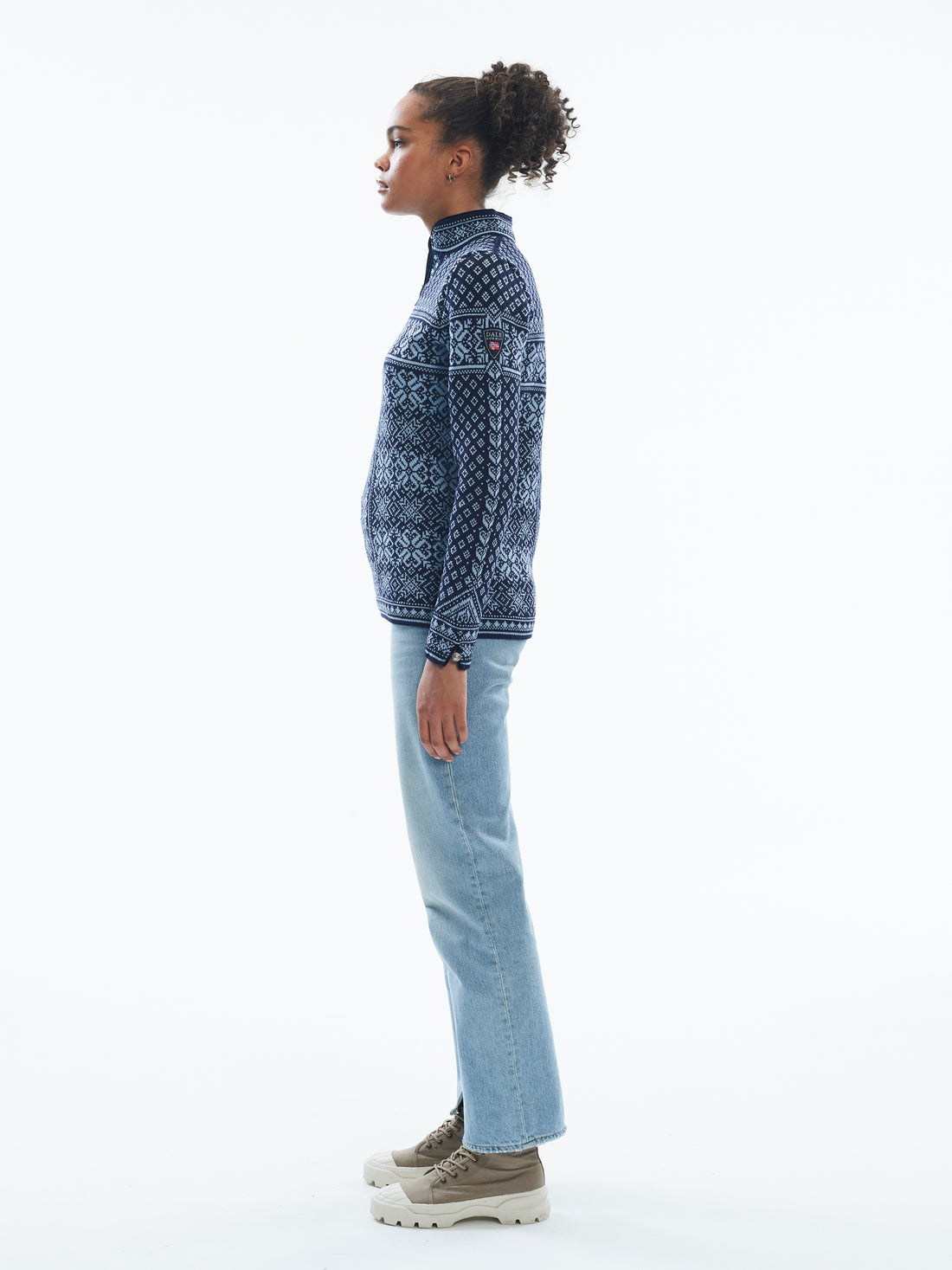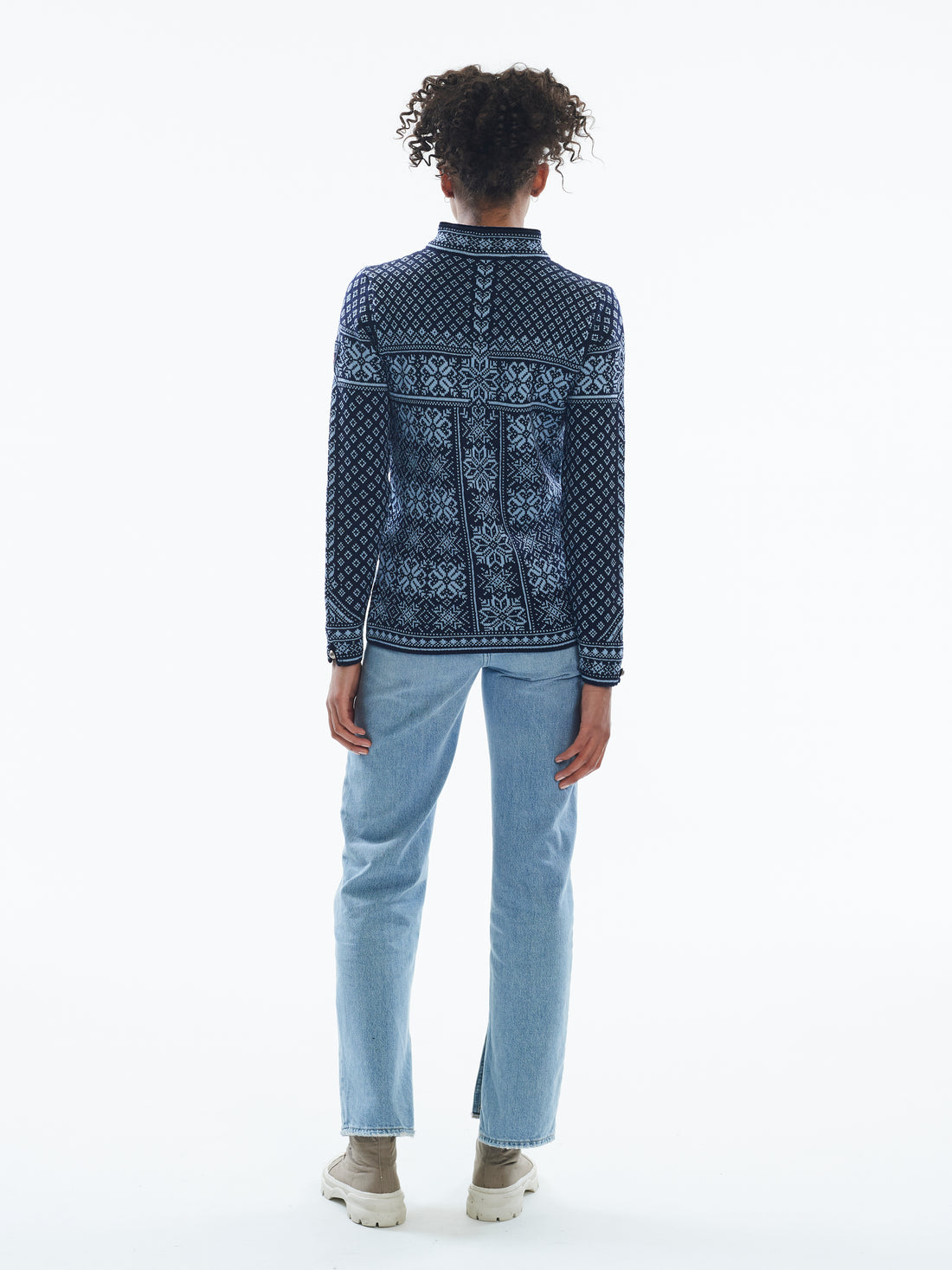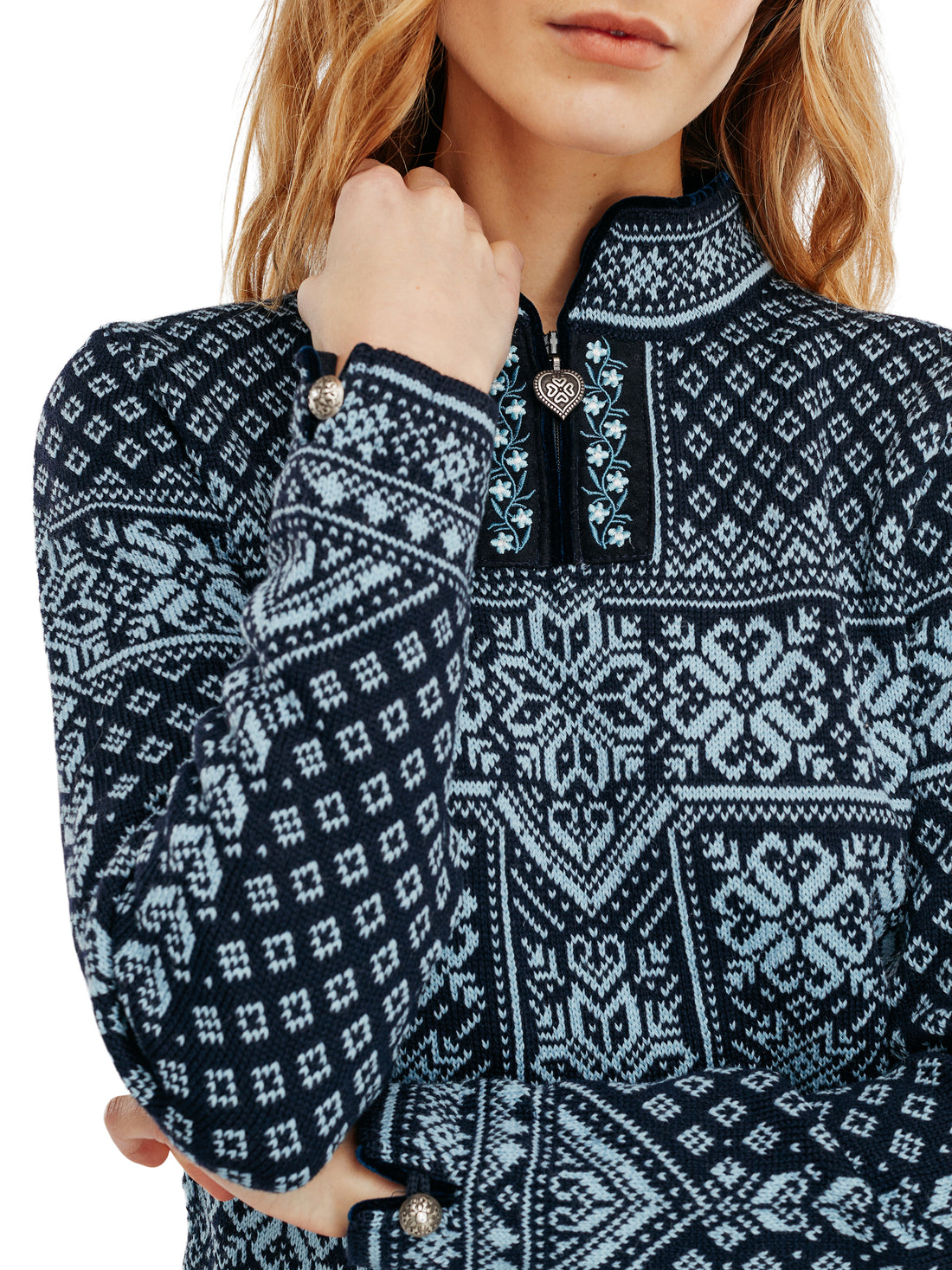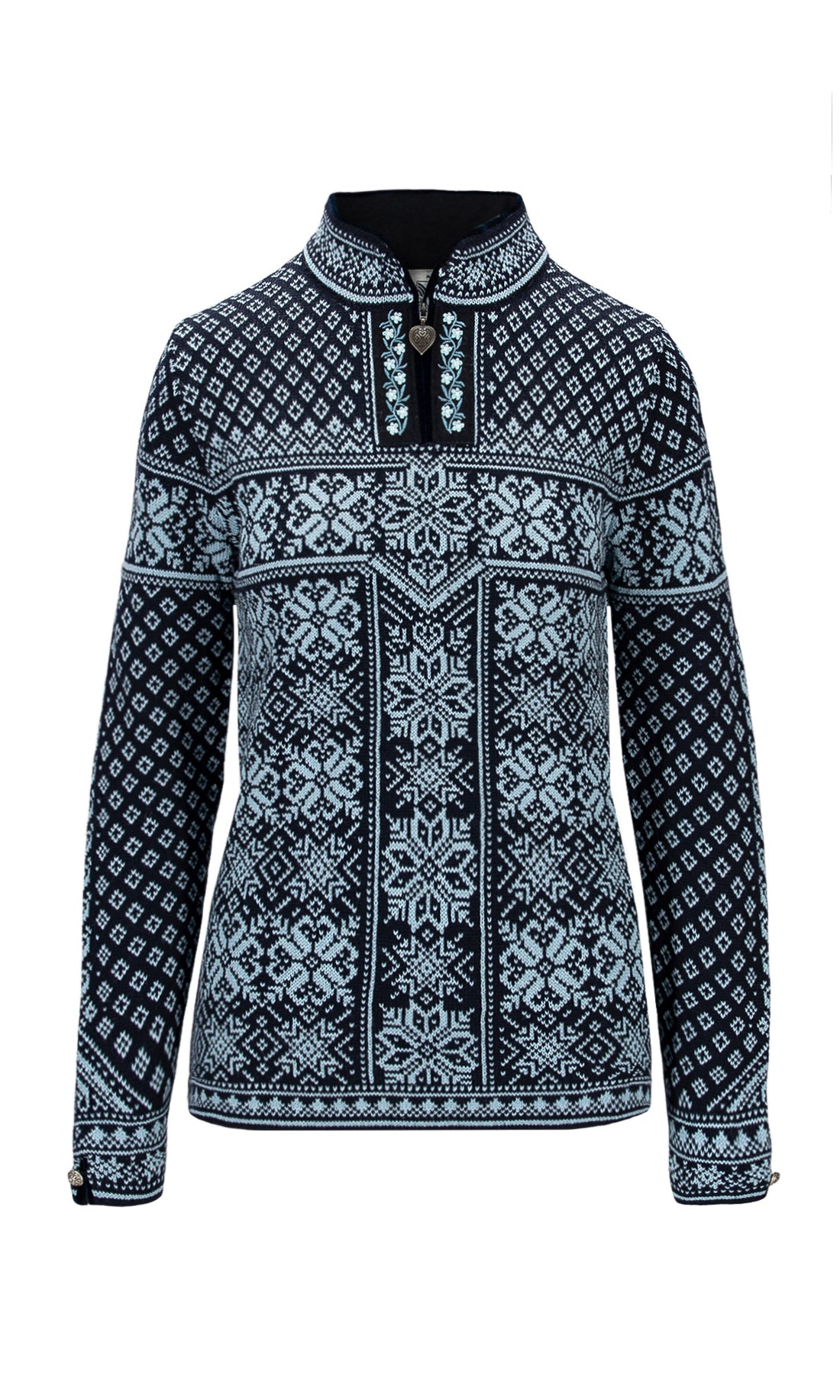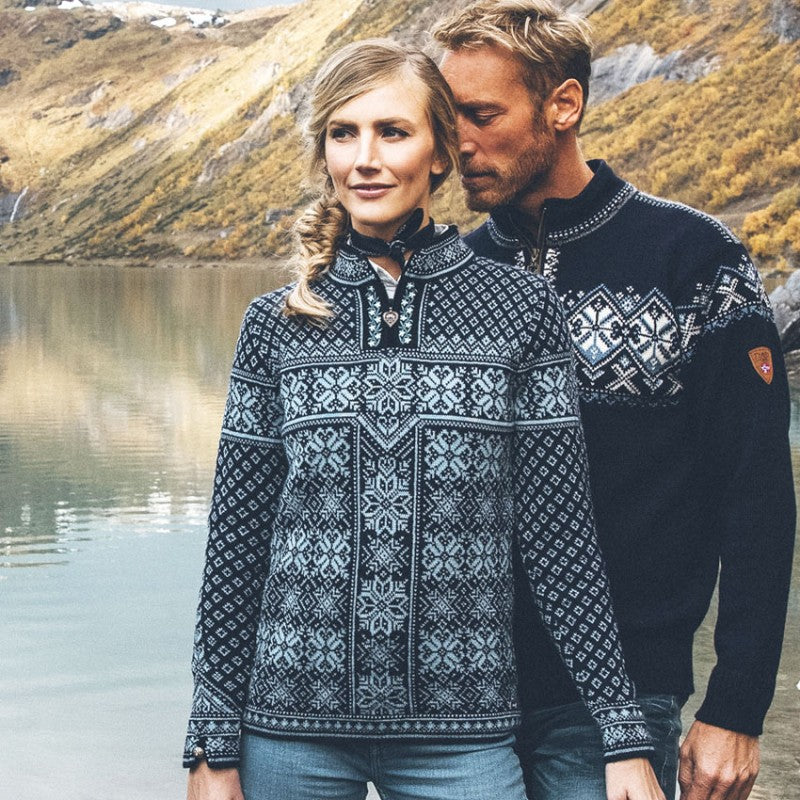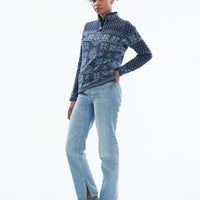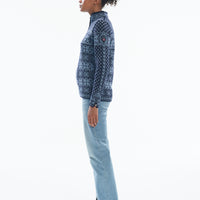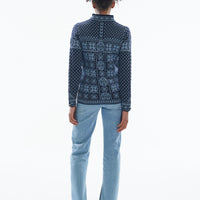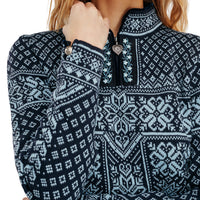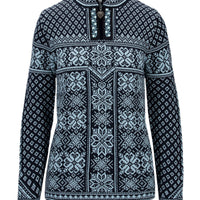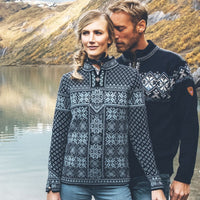 Dale of Norway - Peace Women's Sweater - Navy
Dale of Norway - Peace Women's Sweater 
Navy/Ice Blue
100% lightweight wool; Seagull 27 micron; Regular fit; Mid layer, regular knit; Neckline in skin soft fleece; Quarter-zip, medium high neck; Norwegian-made pewter buttons & heart zip puller.
Designed for the Torino Winter Olympic Games, the Peace sweater is beautifully feminine but with a comfortable design for modern lifestyles. The authentic pewter heart detail, the eight-petal rose, and the stunning embroidery symbolize grace, femininity and the Olympic Concept of Peace. 
Season 2022/2023 available in Ultramarine, Mustard, Red Rose, Aubergine and Black colors.
Machine wash using wool-cycle.
Click here to view the Dale of Norway size charts.