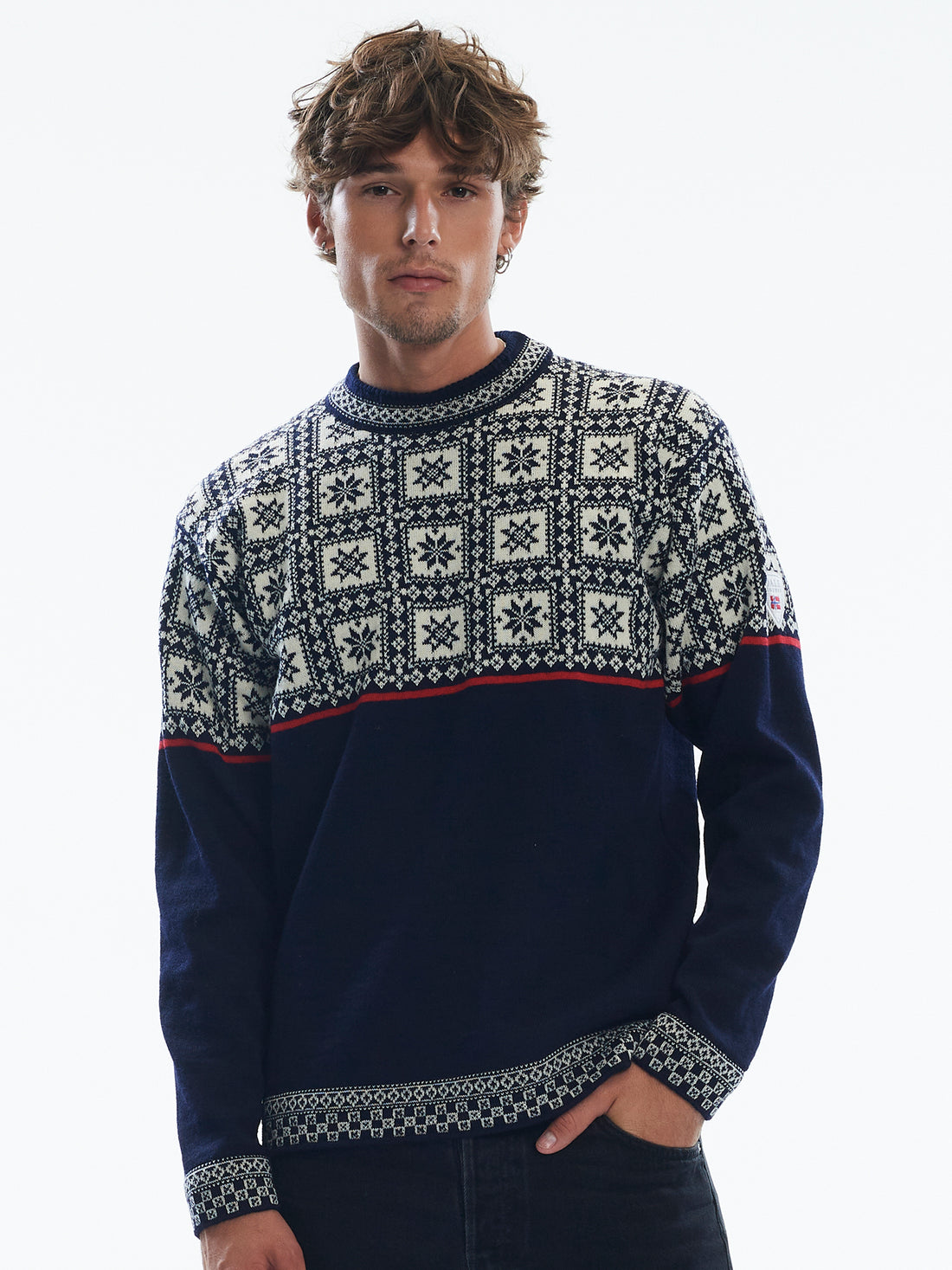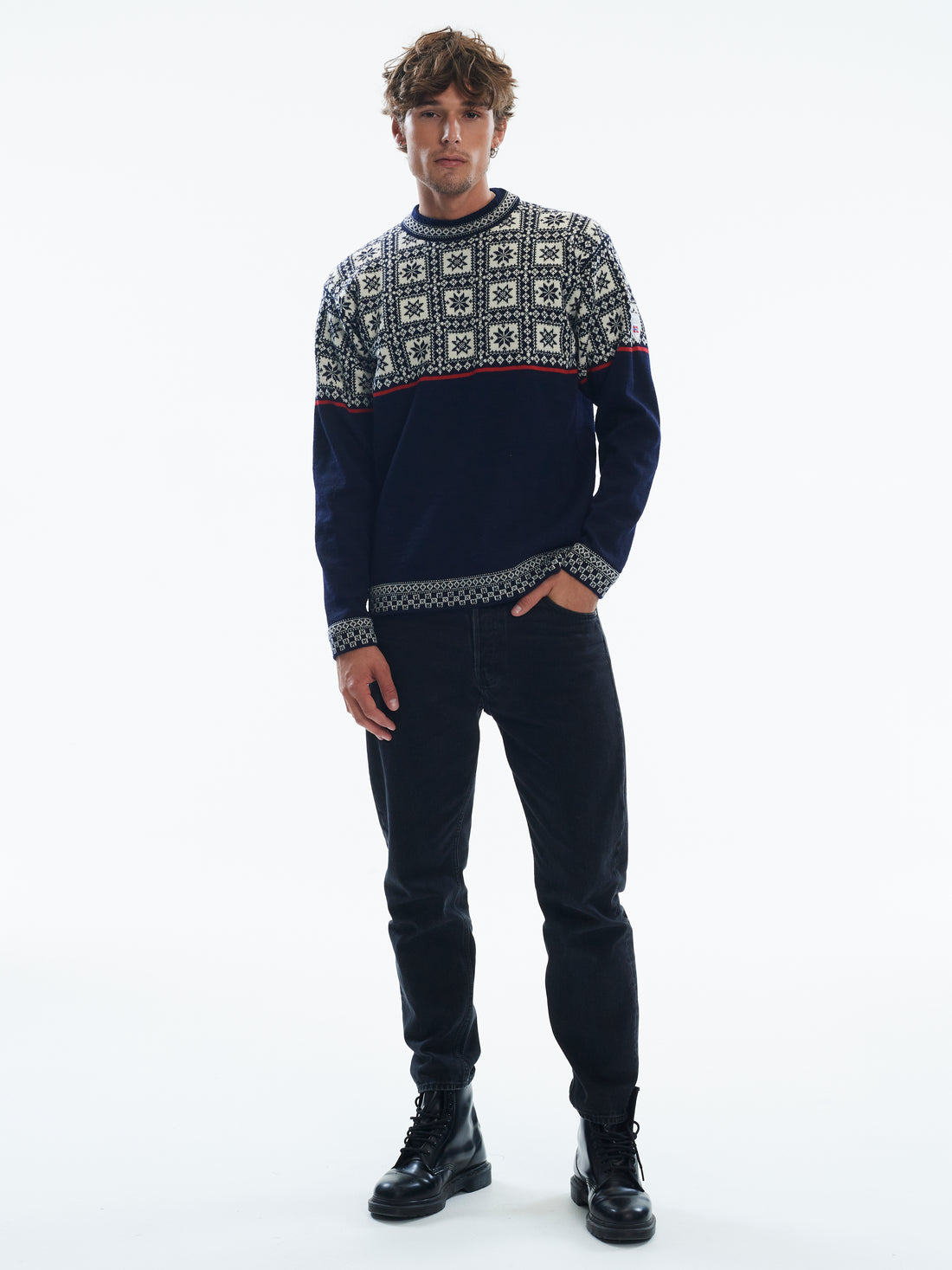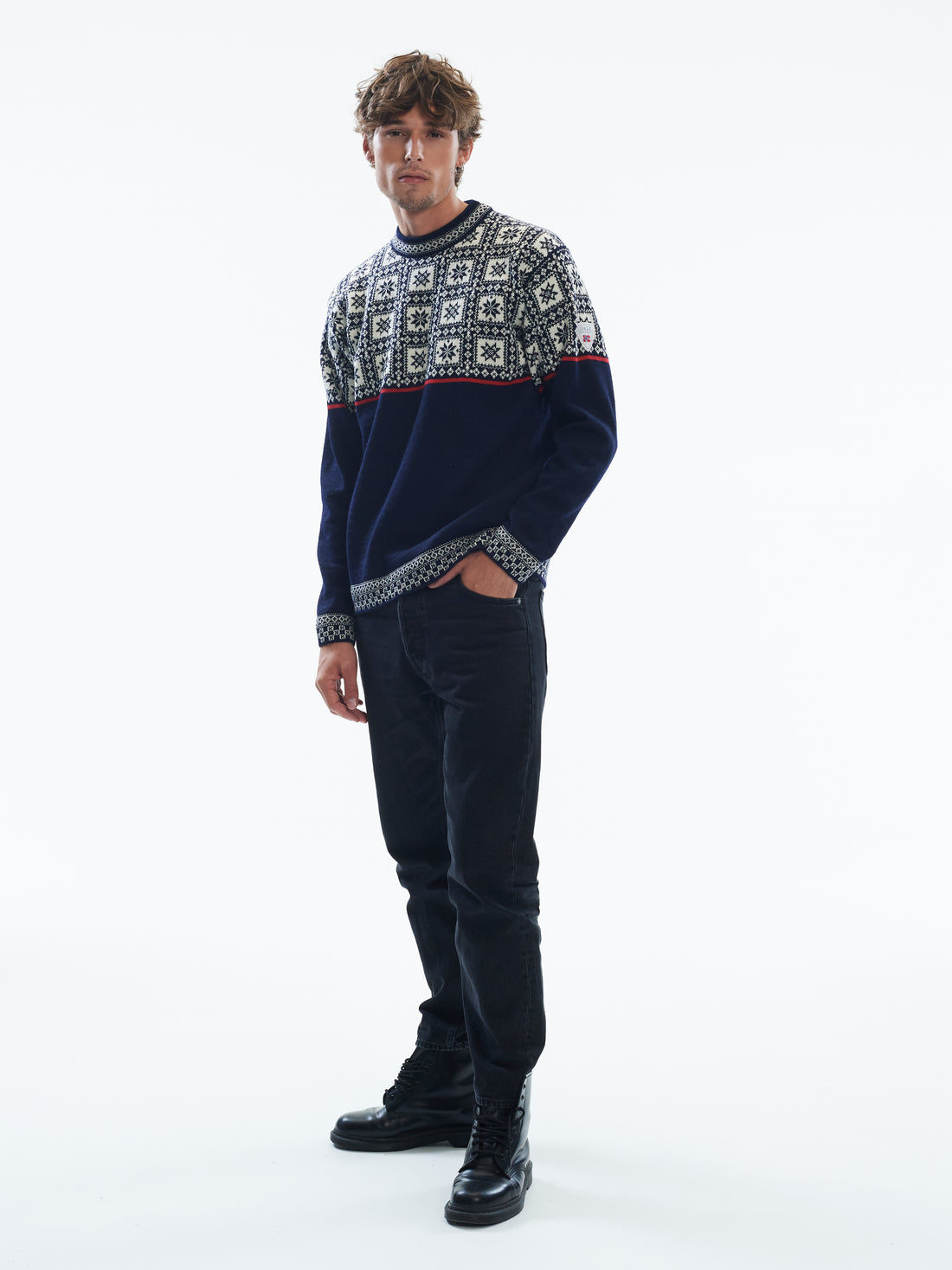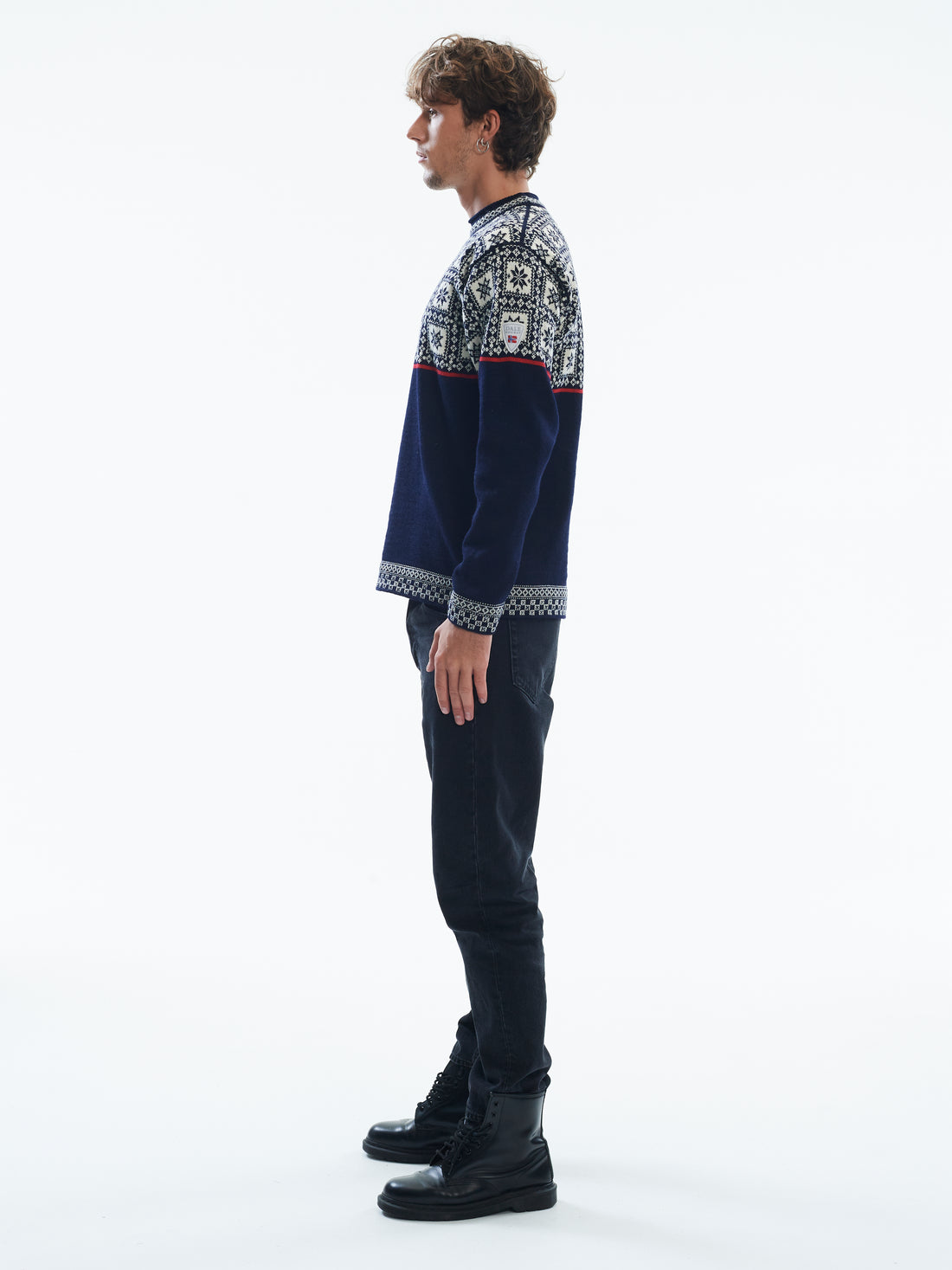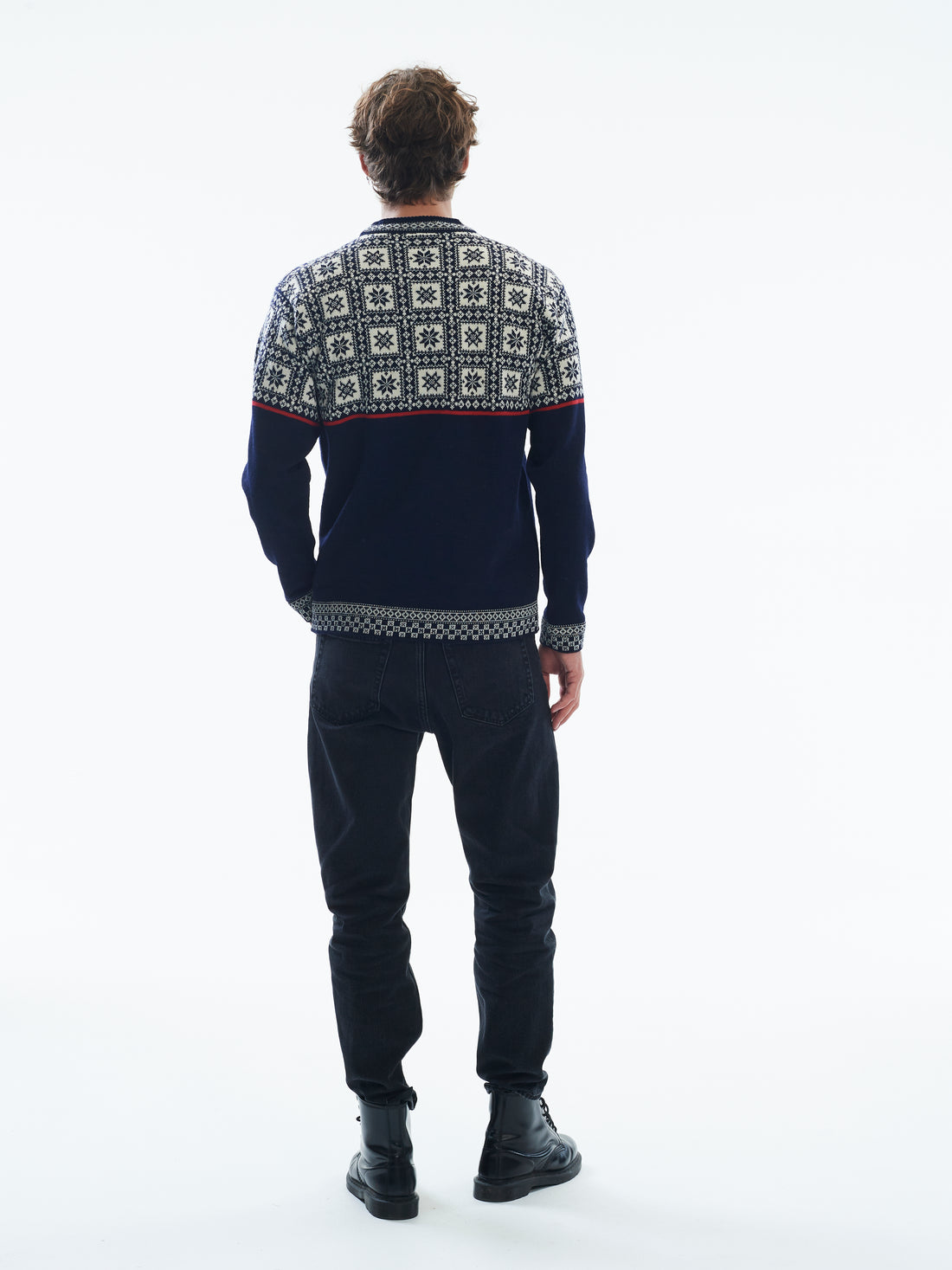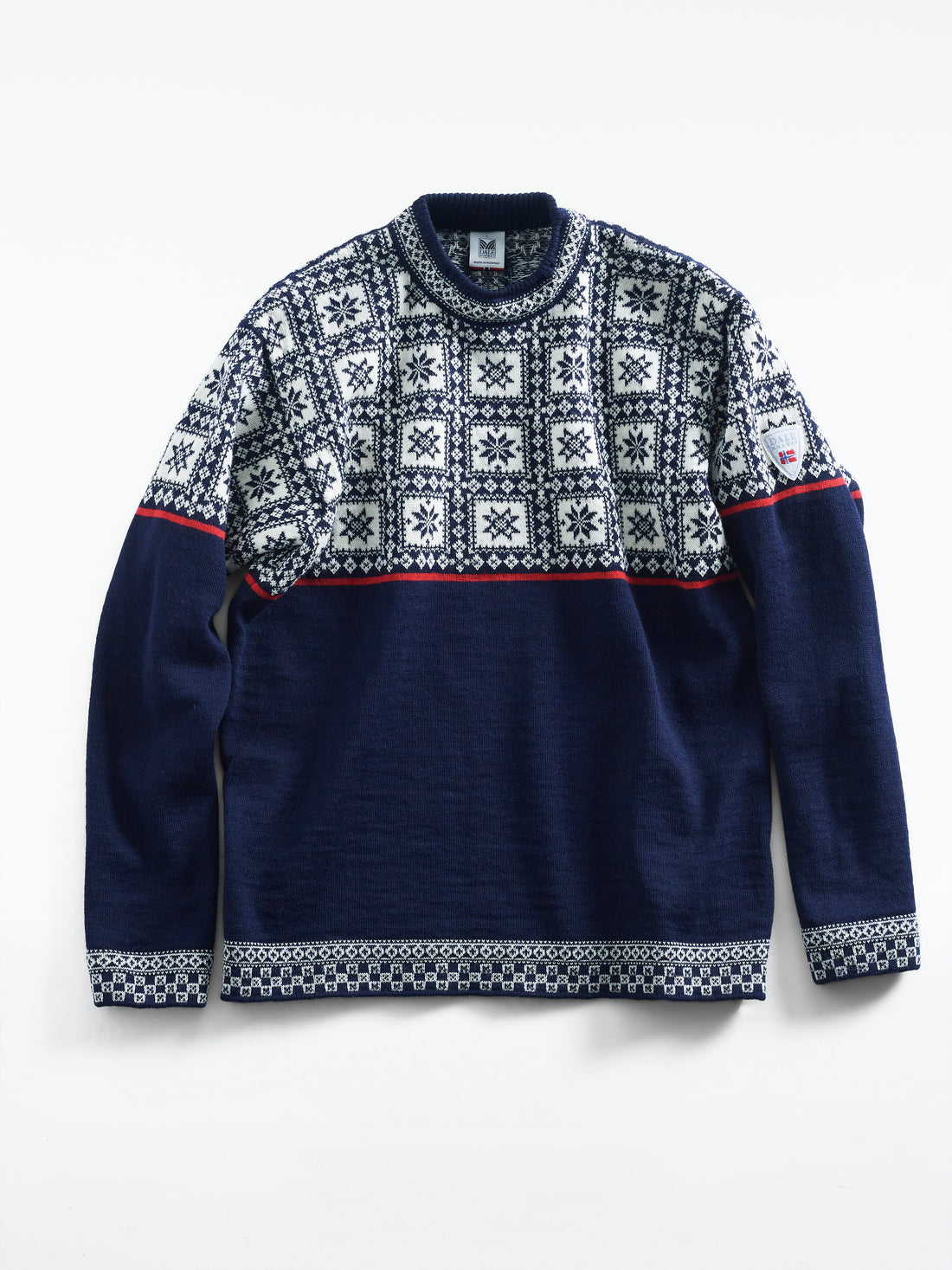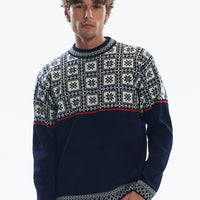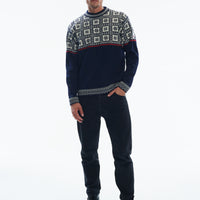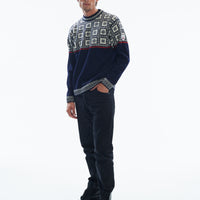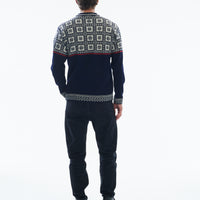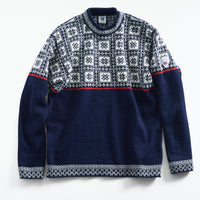 Dale of Norway - Tyssoy Men's Sweater - Navy
Dale of Norway - Tyssoy Men's Sweater
Dark Green/Off White/Mustard
What do you get if you cross the famous Sotra sweater with our official sweater from the 1964 Olympic Games in Innsbruck? The Tyssøy sweater combines the complexity of the Sotra pattern (with the eight-petal roses across it) with the simplicity of the Olympic sweater – giving a young and fresh look.
Made from 100% fine Norwegian wool from the sheep's very first shearing. The short fibers of the wool make the yarn finer and softer, giving us a light, warm and comfortable sweater. Sweater is regular fit with T-sleeve and low neck, neckline in skin soft merino wool.
Machine wash using wool-cycle and wool wash.
Click here to view the Dale of Norway size charts.