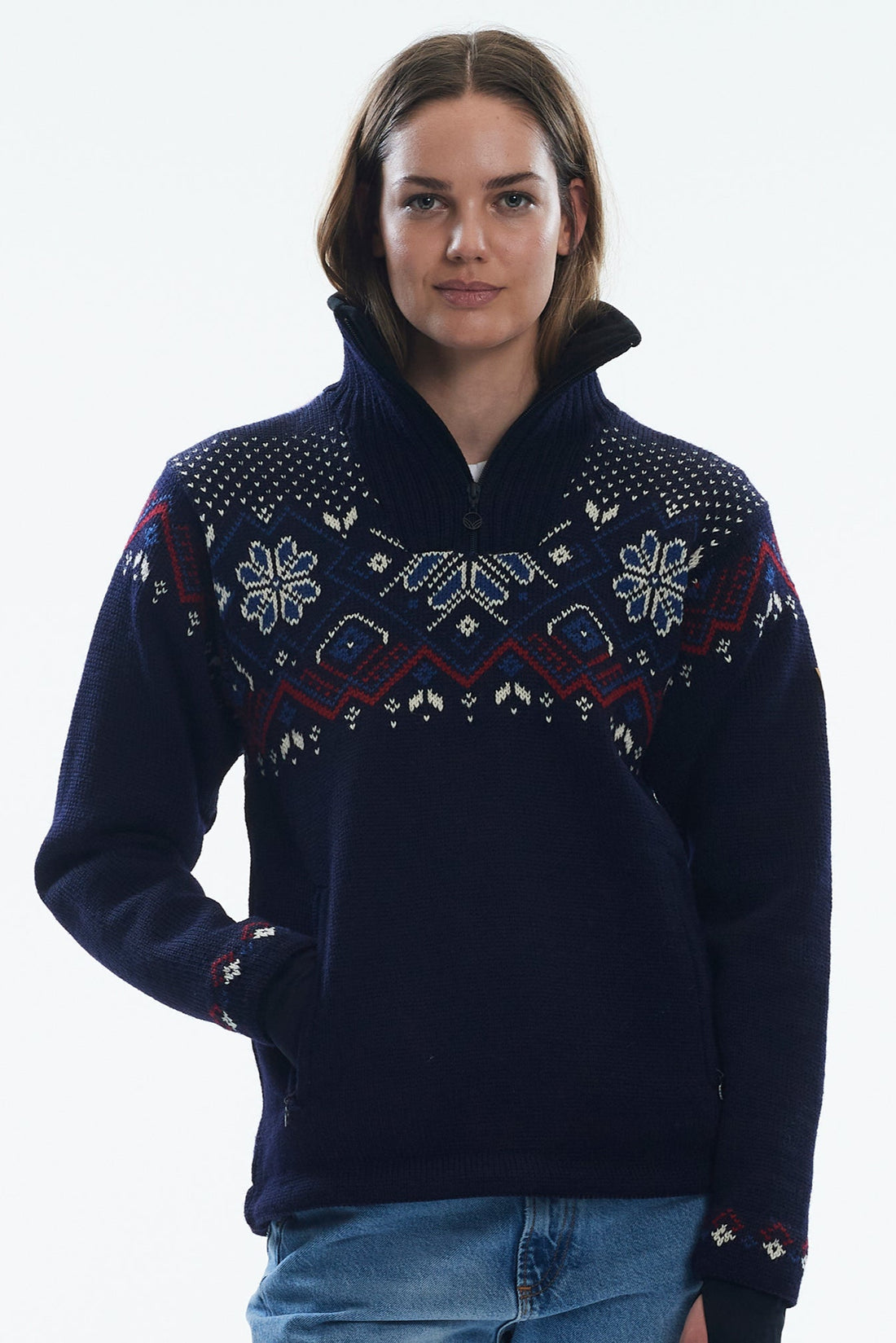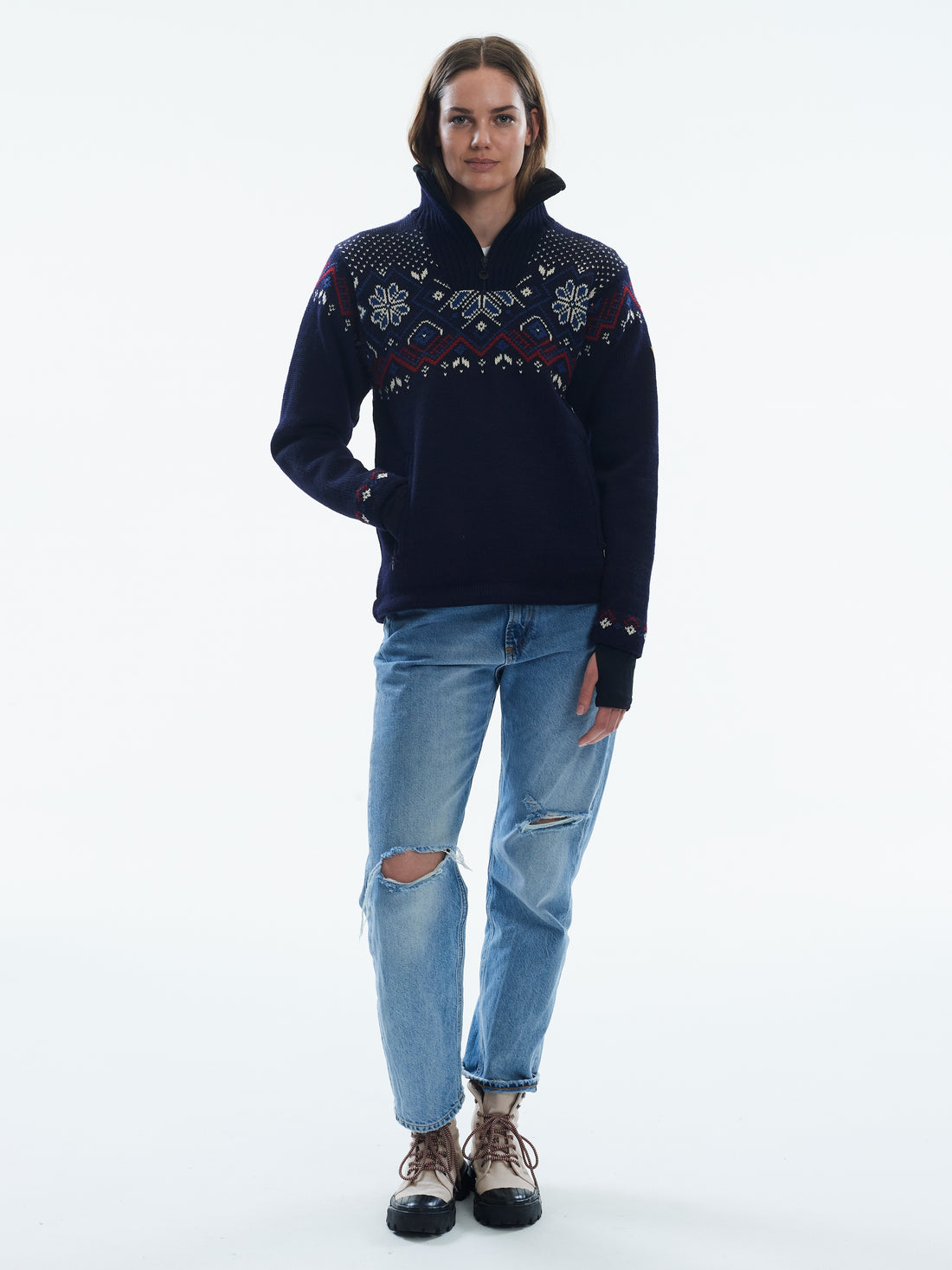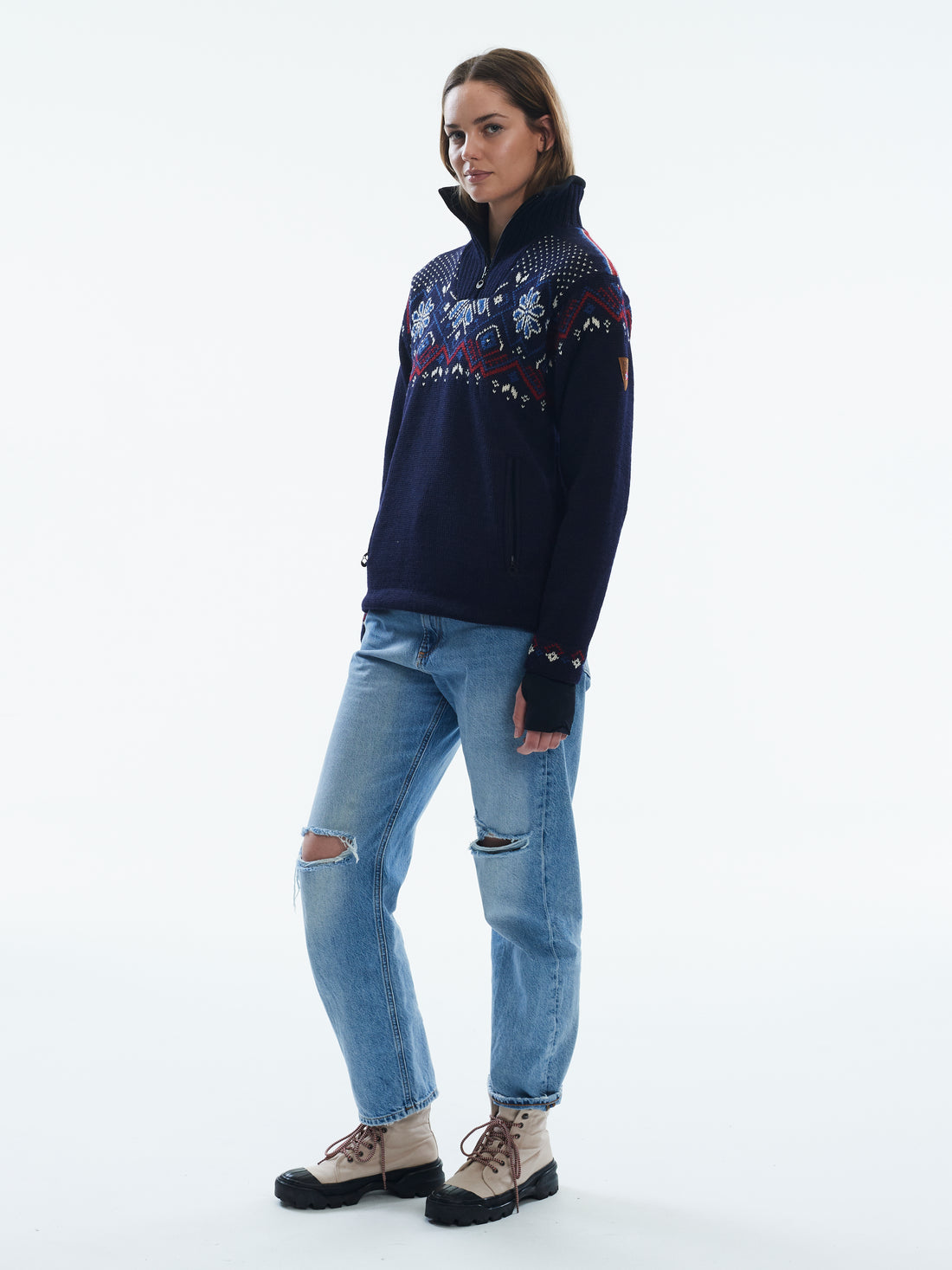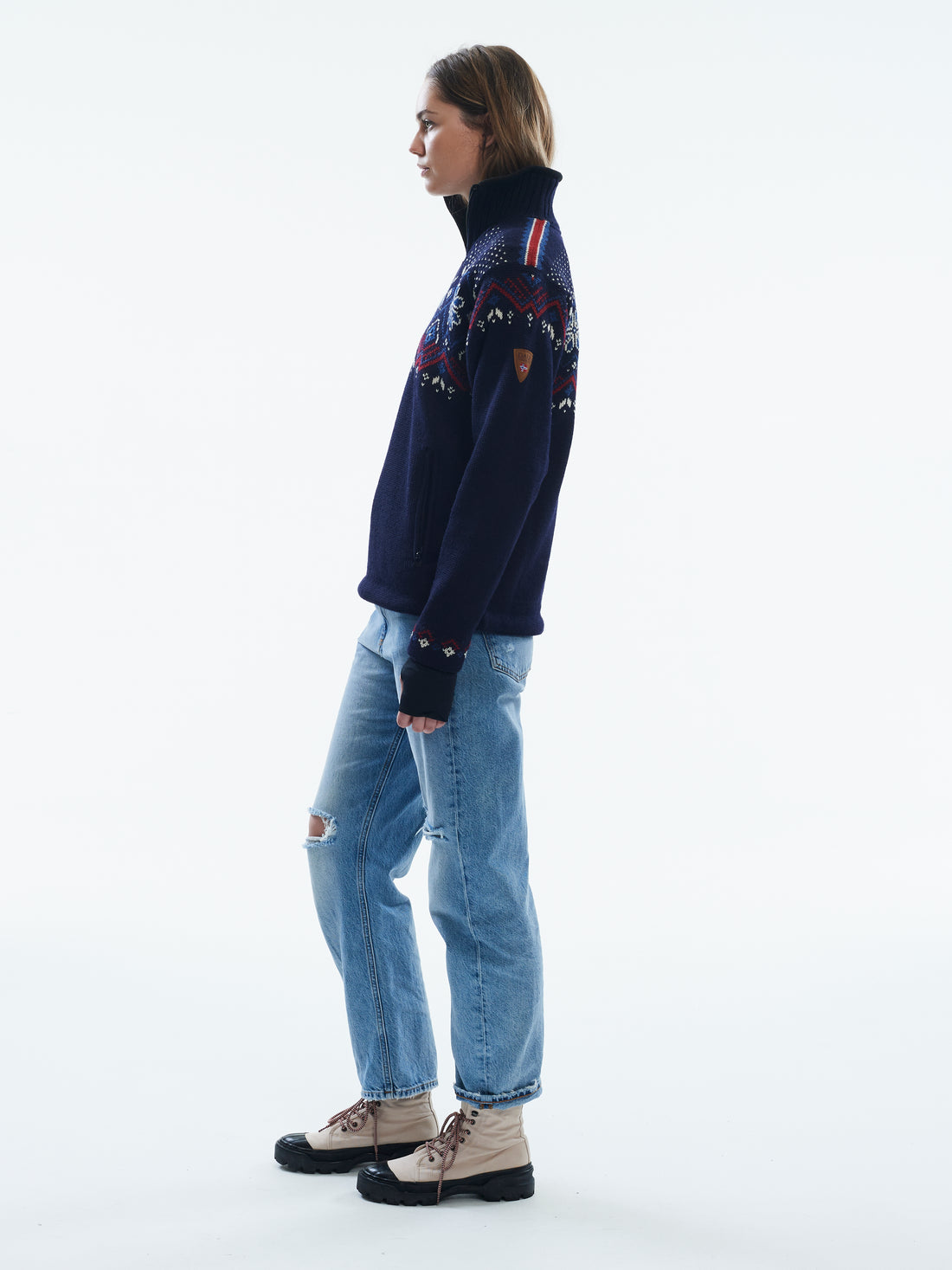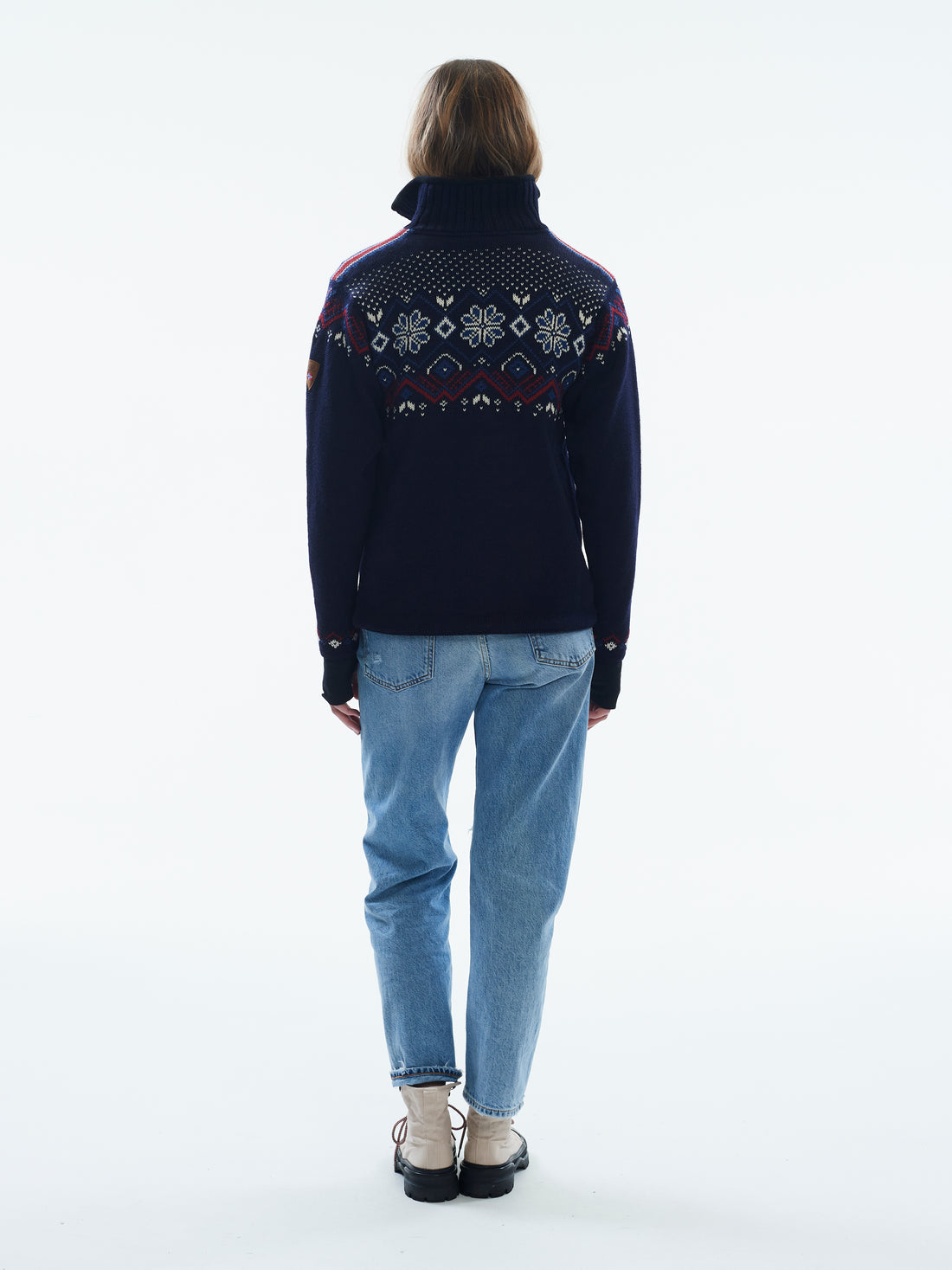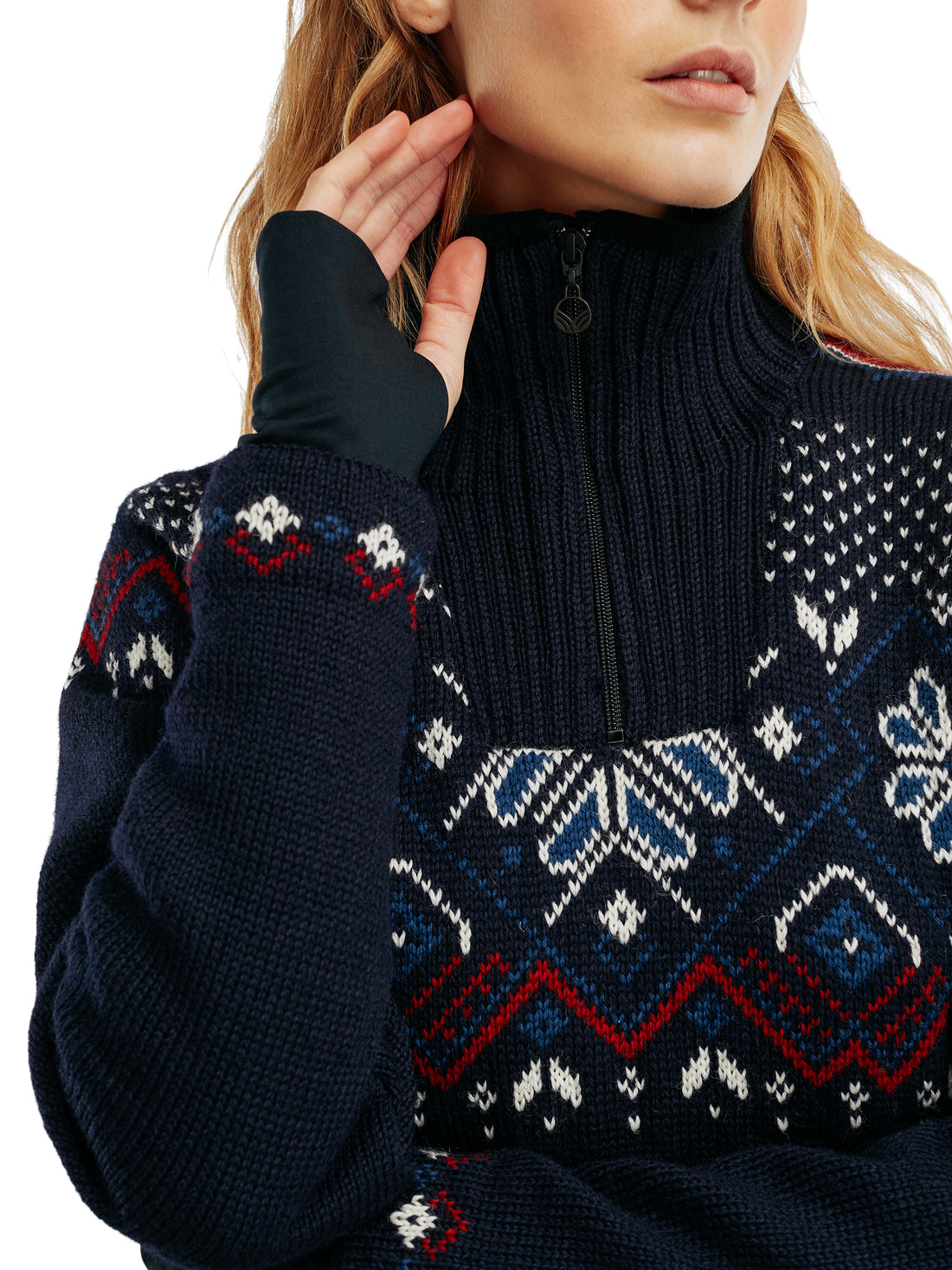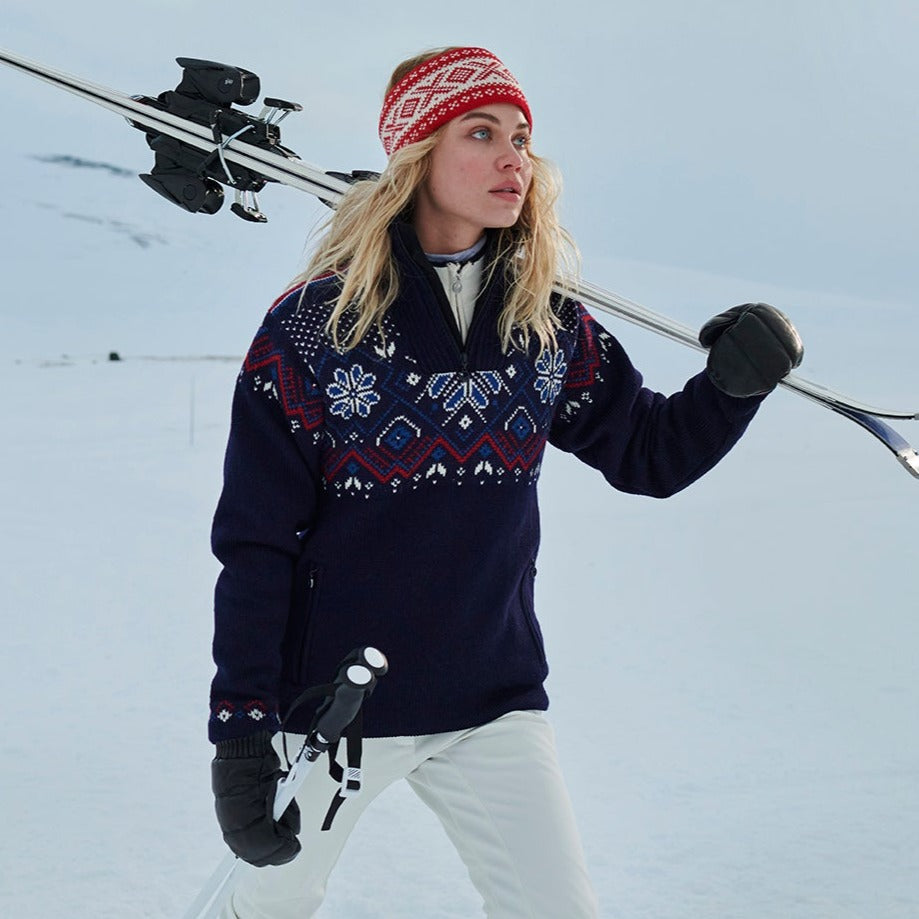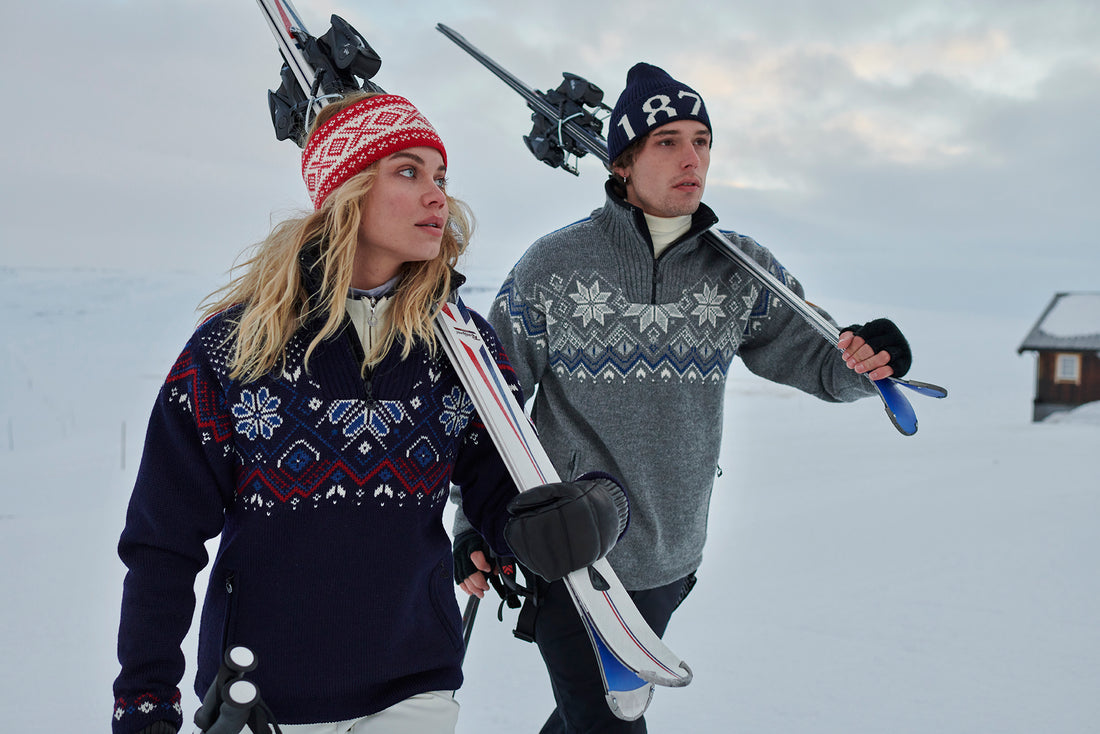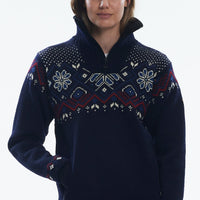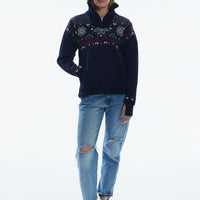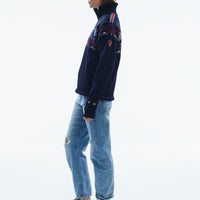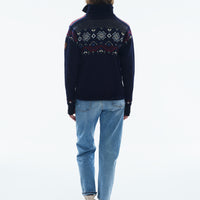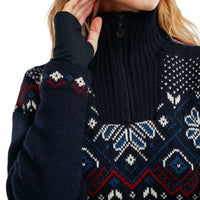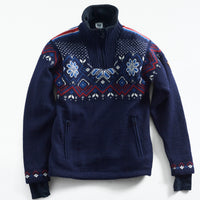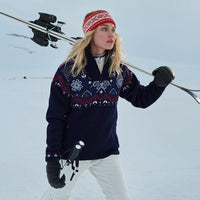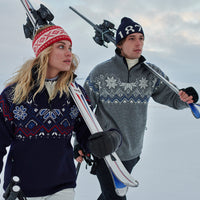 Dale of Norway - Fongen Weatherproof Women's Sweater - Navy
Dale of Norway - Fongen Weatherproof Women's Sweater
Navy/Off White/Indigo
100% Long-lasting Norwegian wool; Plover nano 33.5 micron; Regular fit; Outer layer, heavy knit; Windproof lining; T-sleeve; Quater-zip, high neck; Two zippered front pocket; Hand gaiters with thumb holes.
This sporty and weatherproof sweater has a breathable windproof liner, water-repellent wool and soft cuffs with thumb holes. Inspired by the pattern from the famous Selby-Mitten, with a softened version of the eight -petal rose, it's named after the highest mountain in the Selbu area. The sweater is stain resistant and has a feminine fit with two zippered pockets in front.
Hand wash with our wool wash.
Click here to view the Dale of Norway size charts.